EUPHORIA PHEROMONES PERFUME
Perfume containing pure concentrated Female attracting pheromones.

The best in the world at the best

price!
Naturomeds Products : items and price.
1 30 ml bottle

Euphoria Pheromones Perfume is a brand new formula that contains Human Sex Pheromones scientifically designed and proven to attract men.
This natural aphrodisiac is based on the isolation and synthesis of unique pheromone compounds mixed with essential oils to create a smell that drives men crazy! You will find yourself being approached more often, having men look and smile at you, and feeling more confident and sexy.

Pheromones are naturally occuring chemicals that send out subconscious scent signals to the opposite sex that trigger very powerful sexual responses.
Pheromones are naturally occurring chemicals found in animals and humans which elicit sexual behaviors and are used to attract the opposite sex. Scientists have succeeded in identifying, isolating, and recreating this human sex pheromone. These natural pheromones have been well documented to trigger very powerful sexual responses!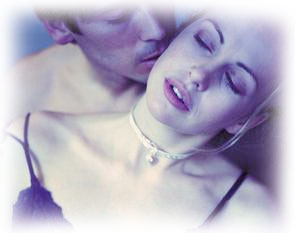 Pheromones can be worn just as you would wear any perfume. Apply them to your neck, forearms or any other part of your body. They can be worn anytime you are interested in getting attention from the opposite sex or even just to feel the power of being noticed and attracting others.

NONE.

The pheromones Perfume contains:
Di-Propylene Glycol, Essential Oils,
SD40-B Alcohol, Fragrance
and pure reagent-grade Human Pheromones
Informazioni su Anagen.net | Pubblicità su Anagen.net | Privacy Policy | Legal Disclaimer | Consigli per una corretta visualizzazione