A JOURNEY IN THE MUSIC WORLD
| | |
| --- | --- |
| Discogs (the largest online music Database) | |
Music has always accompanied me in my life since I was a child.
They were "liquid" emotions that easily entered through the air-borne ears and reached the brain and then the heart through a thousand sensations.
In the end, I told myself, it was easy and immediate. Why not take advantage of these "packaged emotions" to make it a daily company?
Music can help to work, to think, to change mood, to dress, to drive, to relax and so on. And it does not hurt.
I remember the pianole as a child, the first melodies heard on TV and radio, the tapes, the compilations prepared during the week and show off to make the family feel in the car, the first CDs, the vinyls.
It was a world that attracted me and that I had promised myself to discover one day in my life.
That's how I started collecting vinyl, then completing and renewing the collection of CDs, SACD (super audio CD), DVD-Audio and Blu-Ray Audio (High Fidelity Pure Audio).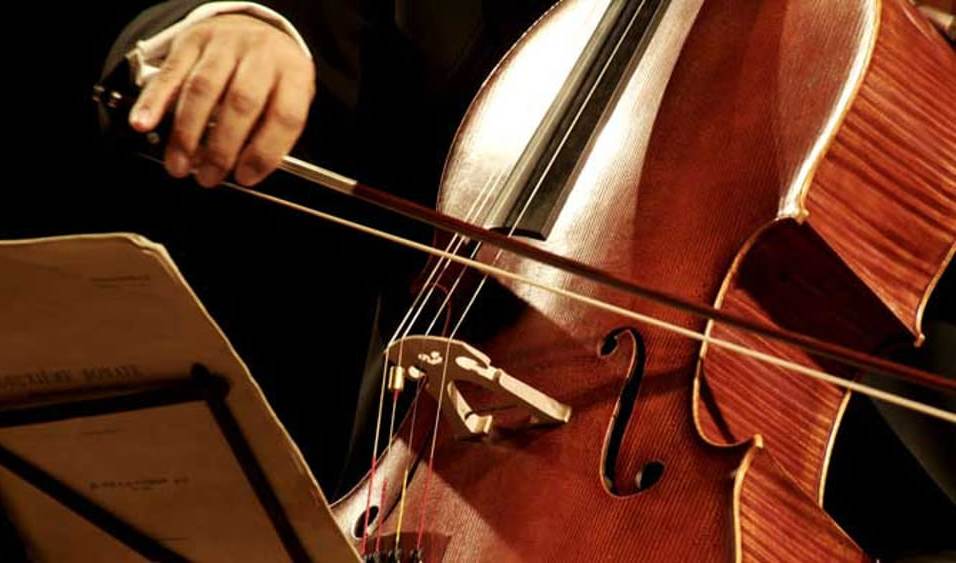 Today we are bombarded by the media that easily enter our world through the commercial channels and the main aim is to sell but the music is much more than simple songs that we quickly get tired of, not having originally an important message to treasure them.
Entering the collecting world of something is exciting.
The collection ranges from Classical, Rock, Italian Progressive Rock and Progressive Rock foreign, Electronic Music, Ambient, Italian music, Hard Rock, all Jazz, Punk, Cosmic Rock, New Age, etc.
Glenn Gould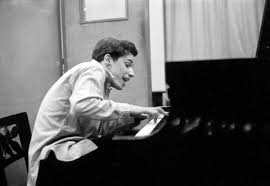 A work of discovery, collecting, cataloging of the genre, requires a lot of time, money, a musical base of years and a great passion.
It was long, tortuous, difficult but pleasant to plunge into the meanders of all kinds, digging deep, going to find the best editions, the best formations, the best orchestras, the best Trio (to make an example the famous Trio Concertos by Beethoven ), the best performers of Beethoven's piano sonatas (memorable works by Maurizio Pollini for example) or Bach (some mythical performances by the Canadian pianist Glenn Gould).
And more...the studies in the Italian Progressive Rock of the seventies, something that I would recommend to everyone, the discovery of a glorious world in which Italian music was at the top of the world.
Memorable Progressive Rock groups like the Osanna, i De De Lind, Acqua Fragile, Alphataurus, Area, i PFM, gli Alusa Fallax, Apoteosi, Arti e Mestieri, Banco del Mutuo Soccorso, Biglietto per l'inferno, Capitolo 6, Cervello, Claudio Rocchi, Delirium, il Balletto di Bronzo, Cherry Five, Il Rovescio della Medaglia, Il Paese dei Balocchi, Il Volo (1970 band), Le Orme, Locanda delle Fate, L'Uovo di Colombo, Garybaldi, Alan Sorrenti, Metamorfosi, Museo Rosenbach, Nuova Idea, Goblin, Opus Avantra, Perigeo, Picchio dal Pozzo, Pierrot Lunaire, E.A. Poe, Maxophone, Procession, Quella Vecchia Locanda, Reale Accademia di musica, I Raminghi, Semiramis, The Analogy, The Trip.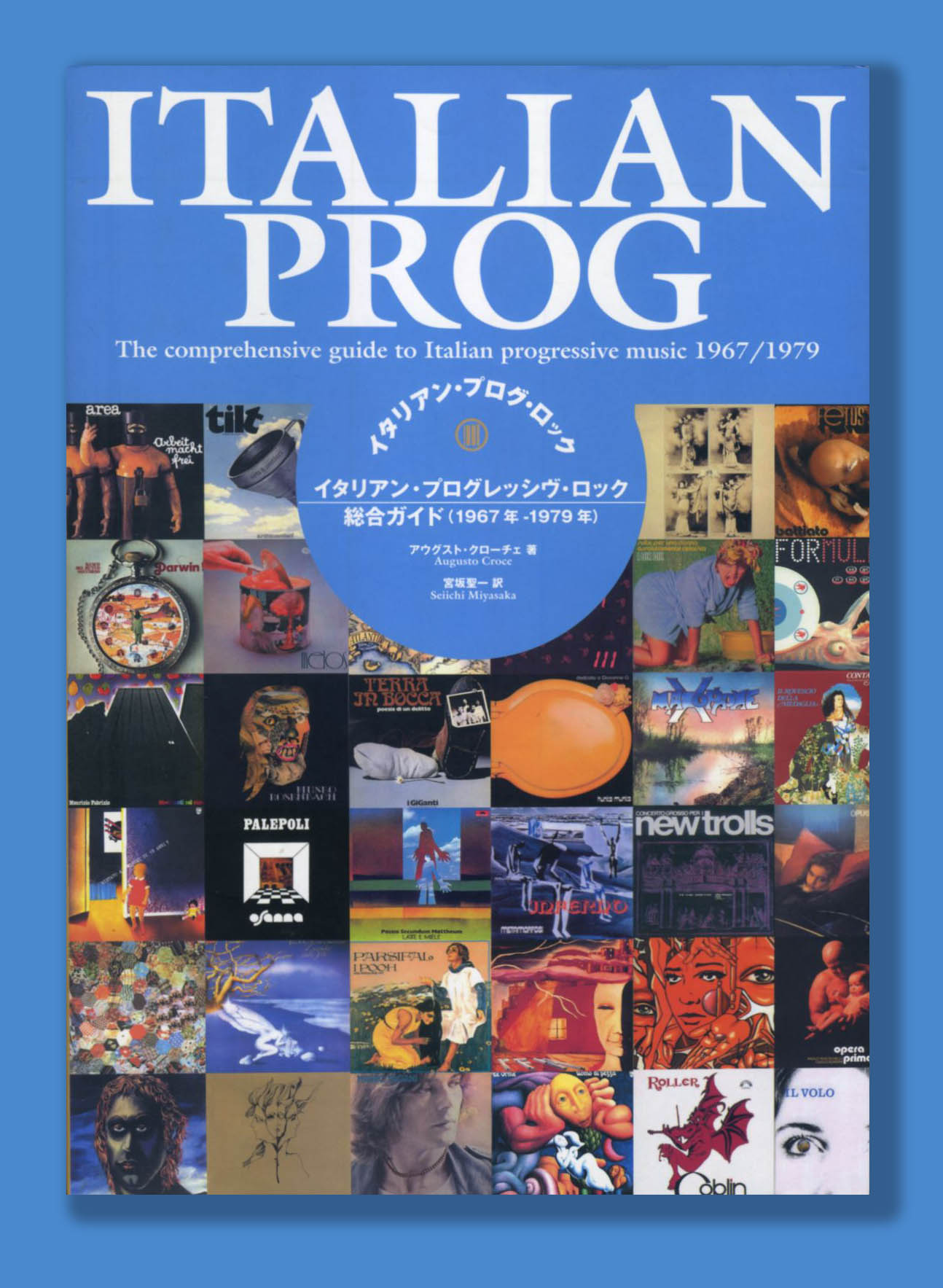 Try to listen to one of these works of the seventies, a golden age in which this genre has touched the highest in the world probably in Italy.
These are works that send messages to the people, which tell the story following a path, acoustic pieces of a disarming beauty that no current band would be able to equalize, texts of the highest level that enrich.
It was an era in which we really communicated with this form of art, a time when there was no electronic help of now but it was composed and played in a wonderful way, an era in which the same communication was not as electronic as now, it was a bigger and distant world, probably more inspiring.
You can discover the twists and turns of the beauties of the Progressive Rock all with groups like King Crimson, i Genesis, i Pink Floyd with its genial muses Syd Barrett, Roger Waters, and the guitarist David Gilmour, i Camel, i Caravan, Chicago, i Colosseum, Electric Light Orchestra, EGG, Emerson Lake & Palmer, Gentle Giant, Gong, Jethro Tull, Kansas, Marillion, Robert Wyatt, Rush, Soft Machine, Alan Parson Project,i Van Der Graaf Generator, Yes, etc.
Research and discovery of Classical Music has given a lot of satisfaction. Rediscover the work of Mozart, Beethoven, Bach, Prokofiev, Stravinsky, Ravel, Respighi, Rossini, Verdi, Vivaldi, etc. etc.it was entering a world that will accompany me forever.
The works of Electronic Music and Ambient Music by such artists are admirable : Brian Eno, Enya, Jean Micheal Jarre, Kraftwerk, Vangelis, Klaus Schulze, Mike Oldfield, Popol Vuh, Tangerin Dream, Visage, Portishead (trip-hop), John Foxx, etc.
An example, it is easy to fall in love with the fascinating history of the Popol Vuh, whose leader the German of Munich Florian Fricke could compare with the belief that sounds particularly dynamic, powerful and penetrating can have a beneficial effect on the human psyche, restoring harmony and balance . Fricke is a lover of the Mayan myths and a lover of religious themes. The name Popol Vuh is that of the Book of the Dead of the Ancient Maya. In the music of the Popol Vuh, East and West merge into an admirable mystical and metaphysical union that is never surpassed. Try listening to albums like Affenstunde, Hosianna Mantra, In den Garten Pharaos, Einsiager und Siebenjiager.
And how not to be attracted to the Krautrock story? Also called with the German expression Kosmische Musik (cosmic music).
Listen to the Tangerine Dream, the Can, the Amon Duul, Klaus Schulze, Neu! and you will enter into musical dimensions that will raise your culture and surprise you.
For example, rediscover the exceptional works by Brian Eno.
Among the artists of Hard Rock, Heavy Rock, Heavy Metal, and Trash Metal I have known and discovered artists like Led Zeppelin, Deep Purple, Slayer, Van Halen, Aerosmith, Steppenwolf, Black Sabbath, Def Leppard, Free, Guns N' Roses, Iron Maiden, Heart, Judas Priest, Kiss, Lynyrd Skynrd, Metallica, Motley Crue, Scorpions, Sepultura, Stampede, Ten Years After, The Stooges, The Who, etc.
And then down in the universe of Jazz Music, music that I find universal and timeless, always a pleasure for the ears to hear those musical instruments become one with your body, your brain, your soul.
And it's always a pleasure to go and listen to a jazz band live, as I happened several times for example in jazz clubs around the world, such as the Budapest Jazz Club.
I still remember the first concerts heard, the artists who played for example the drums at levels never seen in other concerts, voices accompanied by completely acoustic orchestras, an infinite pleasure.
I advise anyone to discover and rediscover artists who have become legend such as Art Blakey, Art Pepper, Bill Evans, Billie Holiday, Buddy Rich, Cannonball Adderley, Charles Mingus, Chet Baker, Coleman Hawkins, Count Basie, Diana Krall, Duke Ellington, Ella Fitzgerald, Elliot Lawrence, Jerry Muligan, Jim Hall, Jimmy Smith, John Coltrane, Lee Morgan, Louis Armstrong, Mel Tormé, Michel Legrand, Miles Davis, Milt Jackson, Nat King Cole, Nina Simone, Ornette Coleman, Oscar Peterson, Patricia Barber, Shelly Manne, Sonny Rollins, Stan Getz, Sy Oliver, The Dave Brubeck Quartet, Thelonious Monk, Tommy Torrentine, Vince Guaraldi, Wes Montgomery, Wynton Marsalis, etc.
| | |
| --- | --- |
| Louis Armstrong | John Coltrane |
| Miles Davis | |
Between the Punk Rock and Post Punk groups I discovered and collected work by groups like Savage Republic, Magazine, Neu!, Public Image Ltd, Pere Ubu, Ramones, Sex Pistols, Suicide, The Clash, The Gun Club, The Jam, Wire, etc.
In the Darkwave or simply Dark it was a nice trip to discover bands like i The Cure, i Joy Division with the incredible story of Ian Curtis, Black Tape for a Blue Girl, Cocteau Twins, Mayhem, Nine Inch Nails, etc.
The world of rock is varied in its genres, in its stories, in its myths, in its deep and vast culture.
The journey of discovery of each individual artist lasted a long time and required resources.
I also went to read a variety of books and magazines, as well as reviews of all kinds. And I even bought some vintage magazines with photos and articles by great artists like John Lennon.
It was like studying for years in a university.
But it was so pleasant that it is not weighed at all and the personal training is continued and developed automatically.
Among the forms of art that are a real pleasure, a company, paths to follow, vitamins of life we can mention reading books and even comics, cinema, painting and music.
Discovering certain albums of music, certain songs, certain melodies, can lead to an interior enrichment so important to help in many situations, perpetuating over the years.
Among the many components of the Rock can be mentioned Billy Joel, Blood Sweat & Tears, Bob Dylan, Bob Marley, Bon Iver, Boz Scaggs, Bruce Springsteen, Bryan Ferry, Roxy Music, Carole King, Cream, Creedence Clearwater Revival, Eric Clapton, Crosby Still & Nash, David Bowie, Dire Straits, Mark Knopfler, Eagles, Earth Wind & Fire, Elton John, Elvis Presley, Fairport Convention, Fleetwood Mac, Frank Zappa, James Taylor, Janis Joplin, Jeff Back, Jefferson Airplane, Jimi Hendrix, Joe Cocker, John Fahey, John Lennon, John Mellencamp, Johnny Cash, Joni Mitchell, Leonard Cohen, Lightning Hopkins, Linda Ronstadt, Little Richard, Chuck Berry, Buddy Holly, Lou Reed, Love with his leader Arthur Lee, Marvin Gaye, Mazzy Star, Mercury Rev, Michael Jackson, Morphine, Morrissey, Muddy Waters, Neil Diamond, Neil Young, Nick Cave, Nick Drake, Nico, Nirvana, Otis Redding, Paul McCartney, George Harrison, Paul Simon, Pere Ubu, Peter Framton, Peter Gabriel, Peter Paul and Mary, Phoebe Snow, the legendary Pink Floyd con Roger Waters Syd Barrett David Gilmour, the fantastic ones Pixies, Poco, Prince, Pulp, Queen, Quicksilver Messenger Service, R.E.M., Radiohead, Ray Charles, Rickie Lee Jones, Ringo Starr, Rod Stewart, Roy Orbison, Run D.M.C., Ry Cooder, Santana, Simon & Garfunkel, Simple Minds, Steely Dan, Steve Miller Band, Stevie Ray Vaughan, Stevie Wonder, Sting, Styx, Supertramp, Talking Heads, The Allmann Brothers Band, Band, The Beach Boys, The Beatles, The Byrds, Cars, Doors, The Everly Brothers, The Kinks, The Paul Butterfield Blues Band, Police, Pretenders, The Righteous Brothers, Rolling Stones, The Dobbie Brothers, The Searchers, The Stile Council, Paul Weller, The Smiths, The Velvet Underground, Tim Buckley, Tom Petty, Tom Waits, Toto, U2, Van Morrison, Willie Nelson, etc. etc.
And how do you deprive yourself in listening and discovering the beautiful tributes in song to the Italian history of the many good Italian artists?
It is impossible to do without discovering the worlds of artists like CCCP, Claudio Lolli, CSI, Diaframma with the poet rocker Federico Fiumani (I always recommend to rediscover all the gems of his discography), Fabrizio De André, Francesco De Gregori, Francesco Guccini, Franco Battiato, Giorgio Gaber, i primi Litfiba, Lucio Battisti, Lucio Dalla, Massimo Volume, Mia Martini, Paolo Conte, Pierangelo Bertoli, Piero Ciampi, Rino Gaetano, Roberto Vecchioni, Vasco Rossi, etc. You will come out enriched, different, better.
My study and my collection took long hours, days, months, years.
But I wanted to do it and I wanted to do it well so I could not stop myself until I felt my path complete.
Thelonious Monk Jazz Pianist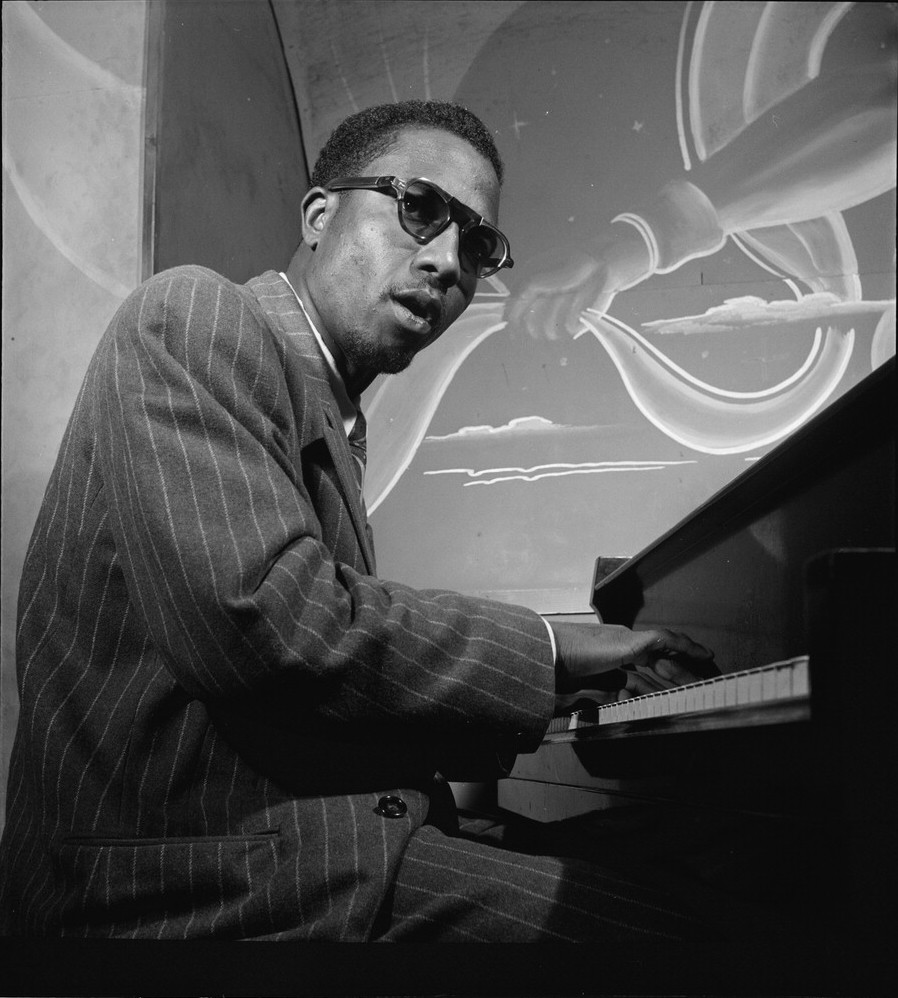 The collection now reaches almost 4,000 titles.
Once I collected the various original products, I made a copy of my personal safety. It may be a good idea to preserve the original pieces painstakingly collected.
Music is an art form that can give strong emotions and pleasure.
Moreover, this expression of mankind can lead to a large increase in personal culture, going to study every single artist with his works, what led to composing these works and why.
Much of the music produced and written is not the attempt to enrich the artist but a true form of life, a way to externalize to other human beings their being, a way of communicating, an inner need.
Many artists write music for the need to do it, it's their best way to communicate something.
Music is one of the most powerful art forms.
Art gives emotions and therefore music can give the strongest emotions.
Who has never felt to jump for a beautiful song, which suddenly has the power to make us change the mood?
For a beautiful music that suddenly and instantly communicates, without need of words, the mental design of that artist who composed it?
And then that makes us travel in space and time in the communication channel?
That's right, there's no doubt.
A Mozart that makes us fly suddenly for an imaginary world made of positive signals, a piece of the Tangerine Dream that makes us feel like we ourselves are a galaxy rotating around another galaxy (try listening to "Alpha Centauri" or "Zeit" "Or" Ricochet ").
A piece of Popol Vuh that empathizes us in an ethereal atmosphere of a Buddhist temple at dusk or makes us materialize ourselves in an ancient stringed instrument, a solo of the great jazz drummer Buddy Rich who stunned us for minutes to hear his virtuosity and its magic.
Miles Davis trumpet of 1956 that makes us jump like the notes in the air dancing, the incredible saxophone of a genius John Coltrane or equally Sonny Rollins.
A track by Massive Attack that reminds us of the existence of that avenue of Ginza district in Tokyo just after sunset, with its flow of orderly people, fashionable and top of the living.
A song of the first Genesis with Peter Gabriel that plunges us into eras and atmospheres now unobtainable.
A piece of "Red" or "Lizard" or the magnificent "Islands" of King Crimson with which the eclectic and brilliant Robert Fripp takes us to other perfect and ethereal worlds, the many beautiful records of the Italian Progressive Rock of the '70s a real world heritage of the past, atmospheres and periods that will never come back (in Japan they continue to reprint the exceptional remastered editions of albums by progressive rock bands in Italy with completely instrumental works (there were only synthesizers at the time and mellotron).
«Music is the cup that holds the wine of silence. Sound is that cup, but empty. Noise is that cup, but broken.»
(Robert Fripp)
Very interesting and not to be neglected are then the vinyls, CDs or SACDs specially made as reference, test and test collections.
Often these incredible products are used to test the plants but also to enjoy the extraordinary artistic quality of the collections.
I recommend discovering gems like the fantastic cd Arthur Fiedler- Boston Pops Orchestra - Marches in Hi-Fi 1993-2004 Japan XRCD 24 JVC, il CD Classic Sampler of the MFSL (Mobile Fidelity Sound Lab) of the 1987 Japanese edition 24K Gold now very rare, the SACD Hybrid High-End DemoDenon 2009, the stratospheric collection of John Balka regarding church organs with HDCD The Great Organ at St. Mary's Cathedral Reference Recordings RR98CD of the 2002 made in USA, the SACD Hybrido (therefore also CD) of the Fonè "Audiophile Trip" code 015 of 2001 fantastic, the McIntosh Demonstration Reference Disc of the Top Music International an incredible gold plated SACD Hybrid made in Japan; listen to this album the Igor Stravinsky The Firebird Suite Infernal Dance in high quality audio format DSD it will make you jump; for those who did not know McIntosh is the glorious and historic American brand of High Fidelity, the 24 Carat Gold Disc Sampler DCC Compact Classic GZS-PRO-1 remastered Japanese edition of 1993, various Telarc Sampler in SACD version or even CD, the Test & Burn-In CD della Reference Recordings RX-1000 an HDCH CD made in USA of 1995, the excellent Hi-Fi News Analogue Test LP to best set up your analog turntables, the Legends Remastered hybrid SACD of Audio Fidelity made in the USA of 2014, the High-End Audiophile Test Demo SACD della Marantz STS digital 6111125, il The Very Best of STS Digital, etc.
Here are some of the best collections of reference CD / SACD tests:
A rare collection of rare rare items and pieces always bought in new sealed or new conditions ("mint" in the jargon), the famous Mobile Fidelity Sound Lab, or MFSL, vinyls or CD (UDCD) or SACD (UDSACD, the most prestigious and full-blown editions of Analogue Productions, companies "fixed" with the best of the best, starting from the mastering system to the packaging of each of its products.
Or again i Sony Mastersound SBM (super bit mapping) including the beautiful editions Long Box, gli Avenue Gold Collector Editions.
The cd and SACD of the Audio Fidelity AFZ, Ryko Au20, FIM HDCD, i DCC Compact Classics, GZS, MFSL all, Boxtsar Gold Disk, MCA Ultimate Masterdisc, On Classic Compact Disc, Chesky Gold Disk, DCC Gold, blu-ray Audio Pure Audio authentic pearls in very high definition, i RCA 24 Karat Gold Collectors Edition.
CDs in the format XRCD della JVC.
The famous and top quality CD and SACD in Japanese format SHM, Blu-Spec CD, UHQCD.
In general we can say that the Japanese editions are unique pieces of great quality, the Japanese are fussy, these editions are state of the art with great quality of music contained because the original tapes are treated Hi-End, try to look on collectors' market the Japanese editions of the various CDs or SACD, are rare pieces whose value grows over time, single CDs come to cost hundreds of euros.
Or try to pick up a vinyl from the American Mobile Fidelity Sound lab, they are very fascinating items in both vinyl and packaging, or a gold-plated CD from GZS or Audio Fidelity. We are on very high levels.
One can only fall in love with it. The prices of these individual pieces are very high.
They are products made at a qualitative level now out of the world.
Single CDs of these collections can be quoted even over 500 euros the piece.
They are state-of-the-art pieces, different from what you can imagine is a normal plastic CD or a generic vinyl. And they are numbered pieces. These CDs have nothing to do with the "normal" cheap CDs.
Try to search on Ebay or any Online Shop for a vinyl or CD or a SACD "Mobile Fidelity Sound Lab" or "Analogue Productions" for example and look at the price to understand how much they are required and when they cost.
Here is a gallery of the main companies that produce quality reprints and remasterings without compromise of classic and non-classic albums: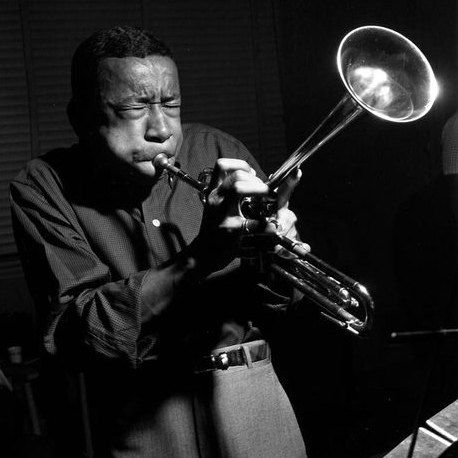 And again, the magic trumpet of Lee Morgan, the happiness and redemption that are felt in the solos of Louis Armstrong and that lead us to imagine ourselves on the bank of the Mississippi with one foot on a barge and the buzzing of gnats.
Where are these levels of expression in the world today?
Buddy Rich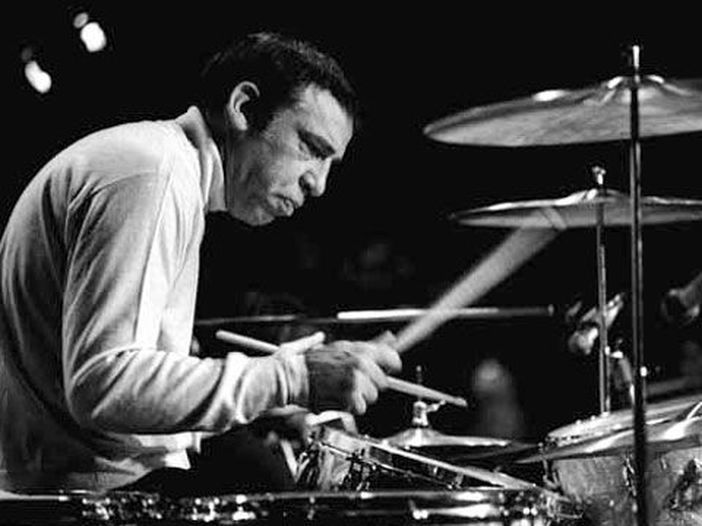 In those streams of sweat dried by Louis Armstrong while holding his infinite instrument in his hands, I see a universe.
And so on in an interesting world that of music, vast in its genres and compositions over time but passable.
Travel that I wish everyone can do in life to understand music, get rich and feel better.
After having completed a stratospheric quality home audio system, studied for years in every detail (starting from cables and network purifiers to which I spent crazy figures including the Isotek Syncro Evo to synchronize the best sinusoidal power supply, to finish to Hi-End DACs) and composed of pieces of brands such as Naim (for example, Naim NDS), Proac, Cambrdige Audio, Sonus Faber, Roksan, which cost madness, I dedicated myself to complete the knowledge of the music produced, going to study every kind of music and going to complete a collection of original pieces owned but not editions of little value but numbered editions, rare and maximum audio quality.
Great attention also for the special purchase of expensive power cables.
Why are you saying all this? What pushed me?
First the search for years on the home Hi-Fi system close to the best possible and then the endless search for the best music recordings in any genre. Why this love for music?
Perhaps that carefree happiness I had as a boy? When I saw that the music I chose to record on a tape to make it listen to my family in the car was appreciated, in sharing the emotions and the pleasure I felt?
Or those emotions in the closed room of a boy's room to listen for entire songs for afternoons? Music has always helped me to think better, to work better, to be more creative in writing and in general.
Try to sit with a friend and a glass of wine in front of a tall musical message.
Try to sit in front of a Hi-End quality system (maximum uncompromising quality) with one of your favorite recordings in SACD or DSD or vinyl and from homes like Mobile Fidelity Sound Lab or Analogue Productions or similar. The pleasure you will have and the universe of culture, joy, pleasure, knowledge that will open will be the right gift.
Not all CDs or vinyls are the same for a single disc.
Do not think that every CD of the same album is the same! Nothing could be more wrong.
For example, Islands of the King Crimson, the famous Progressive-Jazz rock of the famous British group boasts of editions in Blu-ray audio or SACD or the editions remastered by Steven Wilson that are stratospheric.
It all depends on the registration, the recording house that the cure, in the installations used for registration.
If you want to understand more about this interesting world, try for example to watch videos on Youtube about the Foné.
The most profound enchantment for the collector is the locking of individual items within a magic circle in which they are fixed as the final thrill, the thrill of acquisition, passes over them.
(Walter Benjamin)
Not just a study, a cultural and emotional journey, but a real investment that I will leave to some lucky ones.
Maybe it is just my nephew Michele, to whom in my small I have transmitted my passion for music?
The same sounds different musical instruments including the Drum studied at the Conservatory.
The collection is very interesting: just mention the MOFI 24K Gold collections for the whole, many rare vinyls in numbered sealed edition, all the vinyl records of Pink Floyd before the UK press and special editions, as well as those of the Beatles, Bob Dylan, Rolling Stones, Jimi Hendrix , etc. etc. all the Italian singer-songwriter as well as the symbolic artists in first editions, special and numbered, the
Progressive music all in fantastic editions, all the Italian Progressive Rock in rare editions and some unobtainable Japanese prints.
And all the numbered pieces by Francesco Guccini, Francesco de Gregori, Vasco Rossi, Rolling Stones, Beatles, Bob Dylan, etc. etc. etc. as well as some very rare promo CDs.
I did a crazy job of research on Ebay, in auctions, in e-mail contacts, with collectors, on Discogs, in stores in Japan, Bangkok, European capitals, with proposals made to sellers around the world.
In every city I visited (travelling is one of my greatest passions), it was nice to go to the vinyl sales shops or collectors, to discover many gems in many cities of the world.
I mention some cities where I bought several pieces: Tokyo, Budapest, New York, Bangkok, Kiev, Prague. Not to mention the auctions on Ebay, purchases made on Discogs, from a thousand conversations via e-mail.
I still remember the exciting and unforgettable adventures in Tokyo in search of various addresses on foot, in Budapest on a winter afternoon accompanied by snow, in the huge shop in Bangkok in a distant district from the center spending hours rummaging in the labyrinth of shelves (and all the rest could wait), in Kiev, while a hushed, white world ran slowly.
It was a beautiful journey. How can you ever forget it? And it will continue ...
And how to forget about the adrenalinic pleasure I tried to handle my first fragrant vinyl "The Dark Side of the Moon" Pink Floyd of the Mobile Fidelity Sound Lab?
The first gold-plated CD of Audio Fidelity? The first piece defined as powerful and incredible that came out of the Proac speakers connected to my Naim Supernait 2?
They are strong and rewarding pleasures, a hobby that of high fidelity and music that continues to give pleasure and satisfaction over time and forever.
I have mentioned several times the famous now referenced Discogs site which is known for being the largest online database of vinyls, CDs, sacds etc.
On this site I did a job of filing the entire collection. This archive is easily usable and editable.
Constantly this site also allows you to have the current "quotation" of each single item archived and also the overall quotation of the collection, in my case now it goes to 90 thousand and is a respectable economic value, but in Italy and in the world obviously and fortunately there are other collectors with fantastic collections, the first that come to mind are the collections of the great Red Ronnie and the equally Carlo Verdone.

The collection has been carefully selected and chosen point by point daily for months and months.

All the best, rare editions have been purchased, with the best possible quality, there are plenty of full quality, original and all in very high quality SACDs.

The SACD format itself is now rare when this native format of Sony allows to have on the disk the music in DSD format (direct stream digital) that is a format much longer than the format of the CD, just think that a single SACD has the capacity of 4.7 GB while a normal CD reaches about 0.7 GB.

The SACD reproduces the original waveforms with greater accuracy, provides an image of the most defined sound and adhering to the original recording master, with exceptional realism. The sampling rate is 64 times higher than that of the normal CD and the frequency response reaches up to 100 kHz, the dynamic range up to 120 dB.

Furthermore the sound can also be in multi-channel format.

This means that you can play your SACD for example with a Blu-Ray player connected to the speakers normally used for Home Cinema and listen to your favorite discs in a new format that will give more emotions.

Examples of multichannel discs are Pink Floyd's wonderful Wish you were here Pink Floyd, Queen's work in DVD-Audio A Night at the Opera, Mark Knopfler's Shangri La La, and so many others I recommend you inform, it's worth it.
The DVD-Audio and Blu-Ray Audio formats are also of great quality, precisely because these supports have a capacity for storing the digital music data much higher than that of the CD support and therefore the recording houses can be used to get to the great public the signal of the original tapes of the recording studios, which would be unthinkable to reach the general public because there is for example a technology that allows to "listen" the tape of the recording studio in the car or at home, which contains the sound signal registered at the highest possible quality according to the technology of the time.
The vinyl format, on the other hand, is analogical, meaning that it does not use digital data such as CDs, SACDs, DVDs, Blu-Ray.
If you have a good hi-fi system at home you can enjoy the beautiful analogue sound of the turntable but beware the system must be set well to avoid rustling, noise and bad installation.
In addition, for example, the turntable head must be of very high quality (with very high costs), the turntable mechanics must be of important quality to avoid vibrations and more, also the preamplifier connected to the turntable must be of great quality as the Naim or Teddy preamplifiers Pardo.
In my opinion, listening pleasure analogous to digital can be achieved by connecting a high-end DAC (digital-to-analog converter) as a Naim NDS along with a high-quality reading mechanism with which to read CDs, or you can connect DSD digital files or other format stored for example in Hard Disk in a NAS, to a high-end DAC.
The CD format is the most common for the cost of support but is far from being able to offer quality such as SACD, DVD-Audio, Blu-Ray Audio or high-definition digital files stored on media as hard disk.
However, there are absolutely reference recordings on CDs such as the previously mentioned MFSL, Audio Fidelity, etc. with these recordings on CDs and appropriate installations, you can enjoy listening to very high levels.
After having completed my collection of the various original editions, I have all passed on a hard drive dedicated by 4 Terabytes ie 4000 GB (ore more) and I can take it wherever I want after duplicating it, in the car, in another house and have in a small object all the collection in the highest quality digital format (in Wav format and in original format).
The type of Hard Disk that I purchased is a Hard Disk that is used for NAS, or electronic that usually are always on, so great attention has been paid by the manufacturers to the quietness, low power consumption, the little heat produced, reliability and speed of operation.
In addition, the hard disks are two equal connected in RAID 1 configuration, that is automatically always made a mirror copy of the hard disk, so you always have a backup of continuous security, so in case of failure you will always have another hard disk ready with a copy.
A NAS is a device that connects to a home network (when used in the home environment), to be able to enjoy the contents of its hard drive through any device connected to the same network, then through asmartphone, through computers connected to the network, through also for example with a PC far km away from our home but connected to our network, etc.
I would say collection unique in the world, complete in every detail and appearance, I think I can be satisfied.
A certosina collection of the best ever conceived by mankind as music. Carefully divided, ordered and cataloged.
Archive prepared in Word format and in the format of the publisher online.
In about 3 years I have collected about 4000 original and rare pieces.
I would say that now I can stop and start doing something else, always obviously enjoying the work done and occasionally adding a few titles.
It was something I wanted to do in life and I did it, I can feel very happy and satisfied. I have filled this aspect of life now.
The collection is as follows:
- Original pieces put in protective bag and set aside without playing them. In this way they are preserved over time and remain immaculate, continuously increasing their value. The pieces never played, new or intact retain their full maximum value
- Copies of the original pieces mastered in Verbatim CD cataloged and stored in a special protective container. Duplicate CDs can be played if necessary.
- Digital copy of all original parts on Hard Disk. Digital collection well cataloged and accessible complete with titles and photographs from the home NAS connected to the audio system and the mobile phone, by car connecting a copy of the hard disk to the car audio system, in another house by connecting a copy of the hard disk with all the collection to the audio system with DAC (I have a Naim NDS, a Cambridge Audio, a Piooner DAC and a Chord Electronics Hugo) and to the computer connecting and possibly updating the collection and so on in all the parts you want simply by connecting the hard disk or sharing it on the network.
I wrote this article to tell my personal journey in the world of music, to summarize my path, the artists mentioned are my personal choice of course but I think many will appreciate my quotes.
Every single product is kept in a cataloged protective sachet (both the CDs and the vinyls), moreover the vinyls are kept in closed plastic boxes, suitable and cataloged.
I just have to enjoy the work done, the cultural and emotional baggage acquired in this long and deep journey that I have done listening and studying all the artists and selected pieces, listening to music in easy electronic format of which I have made copy on hard disk for NAS transportable in copy in car and various houses, the preservation of the copies of CDs carefully made of every CD purchased (not of the vinyl to which I conserve with care) and finally the preservation of CDs, SACD (super audio cd), vinyl, Blu-ray audio and DVD-Audio purchased original.
FOLLOWING SOME PICTURES OF PARTICULARS OF THE COLLECTION AND AUDIO PLANTS IN VARIOUS MOMENTS :
Conservation of expensive vinyls in appropriate closed containers
Conservation of expensive 7" vinyls in appropriate closed containers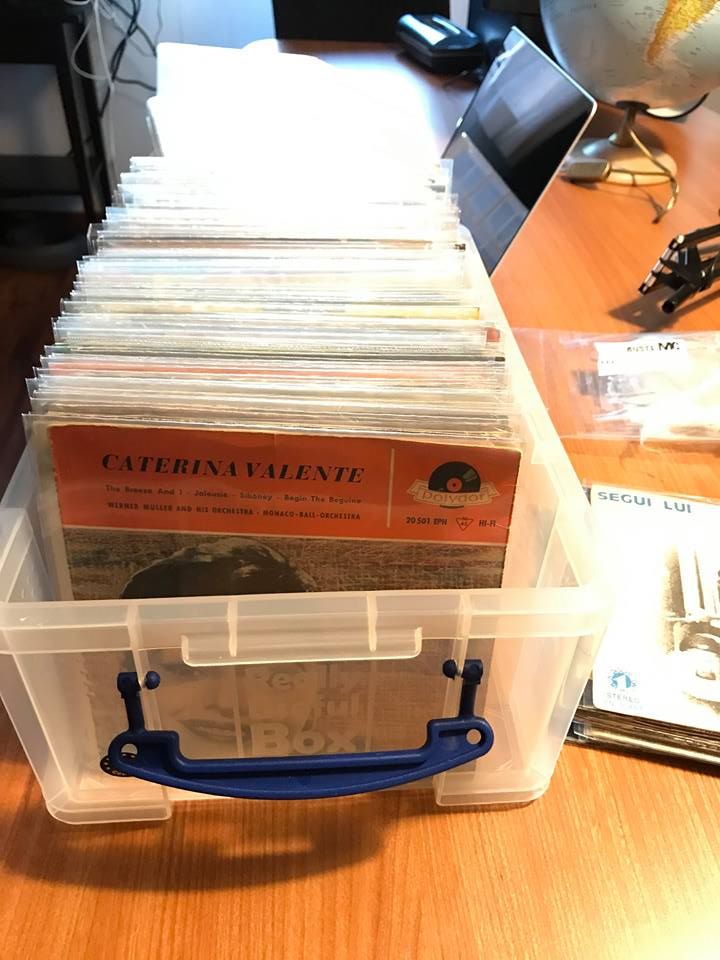 Detail of Proac Hi End loudspeakers
Detail of Proac Hi End loudspeakers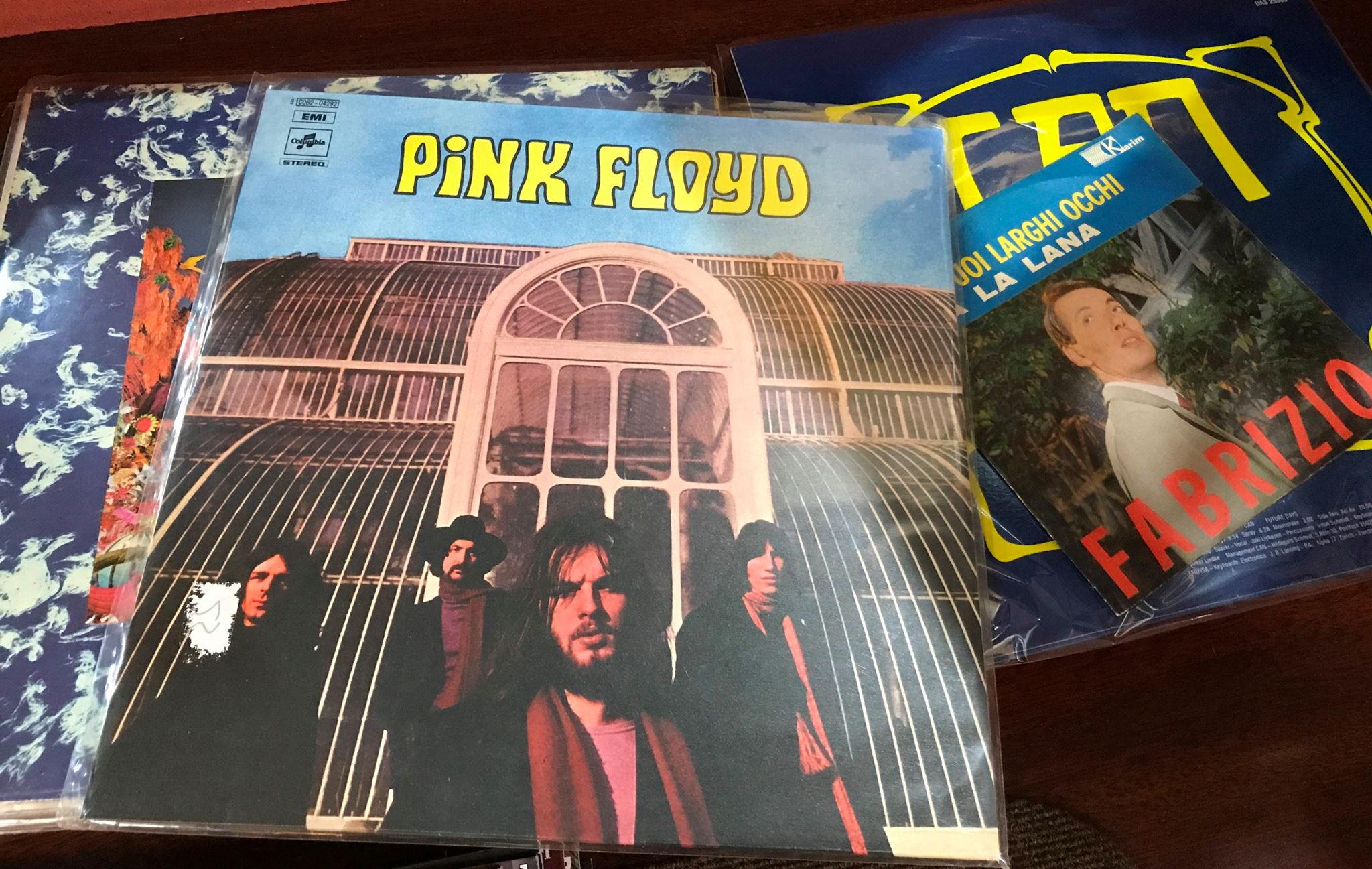 Detail of Proac Hi End loudspeakers
Subwoofer SVS
Isotek Syncro Evo3
Bower & Wilkins P7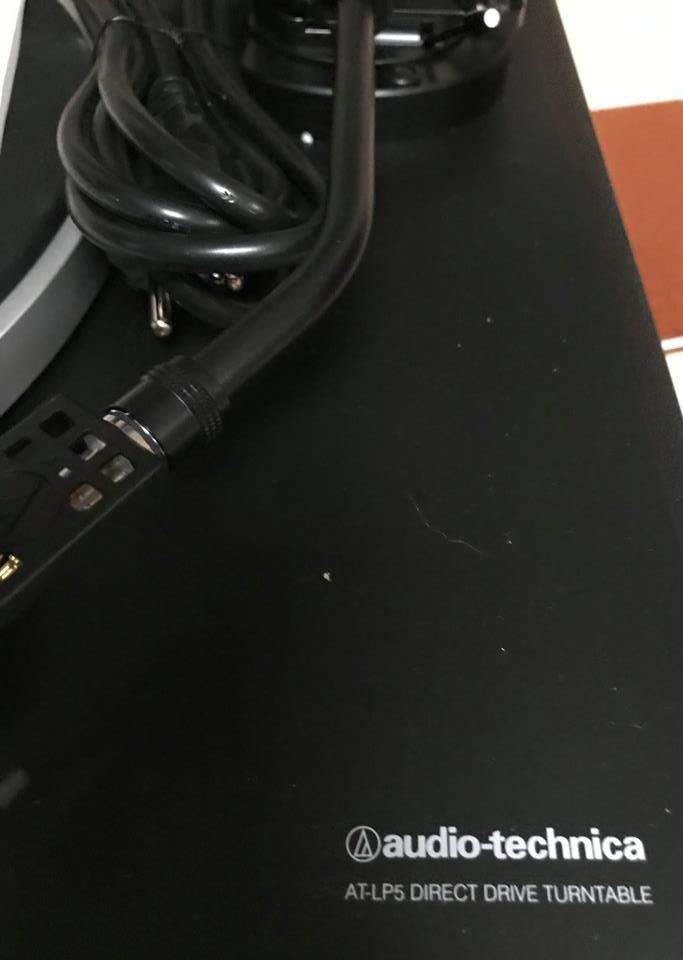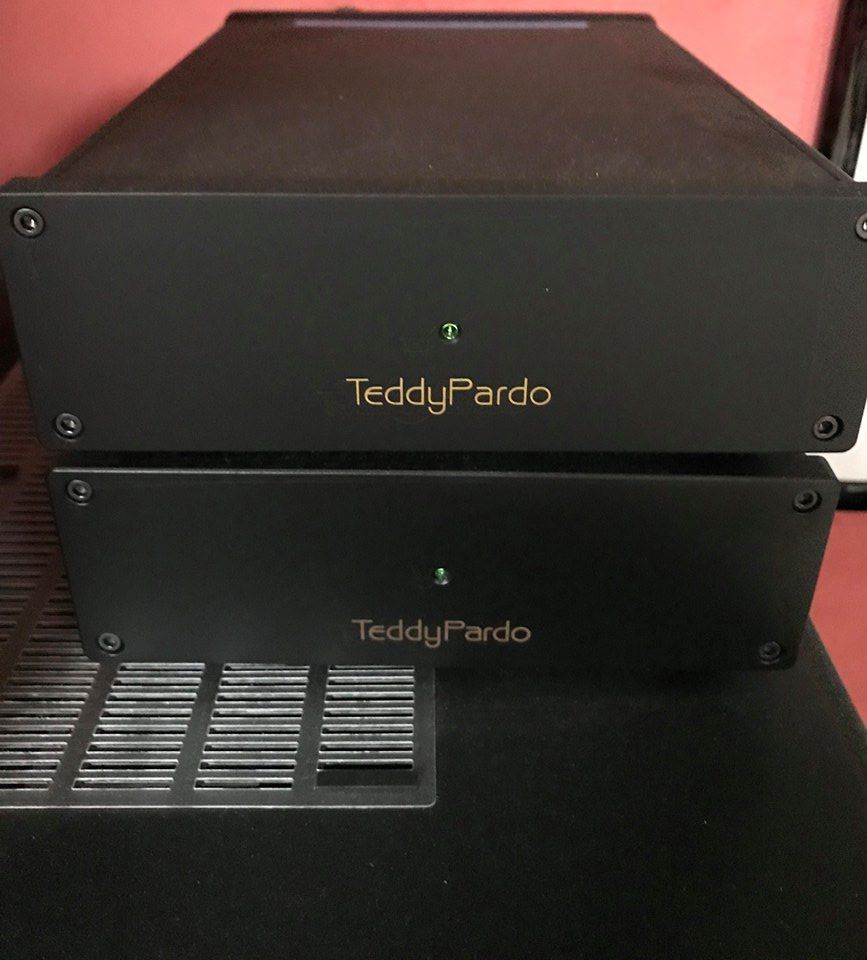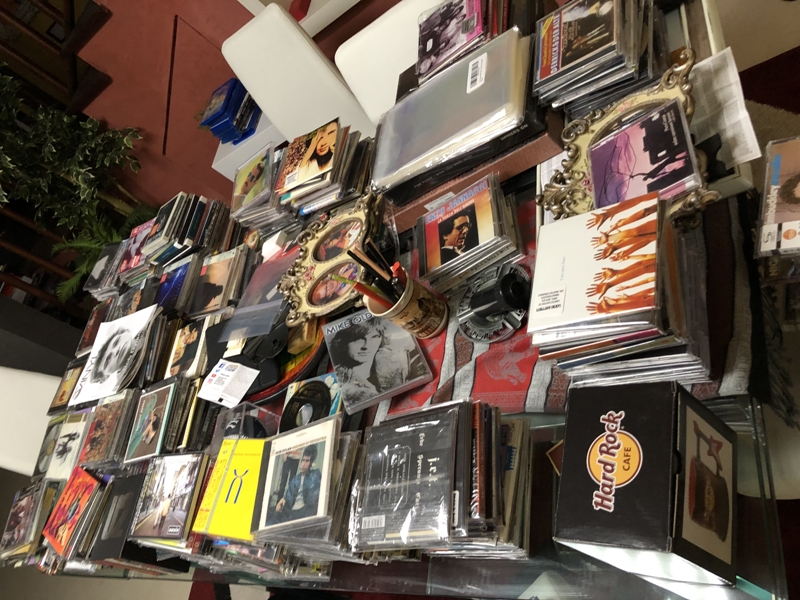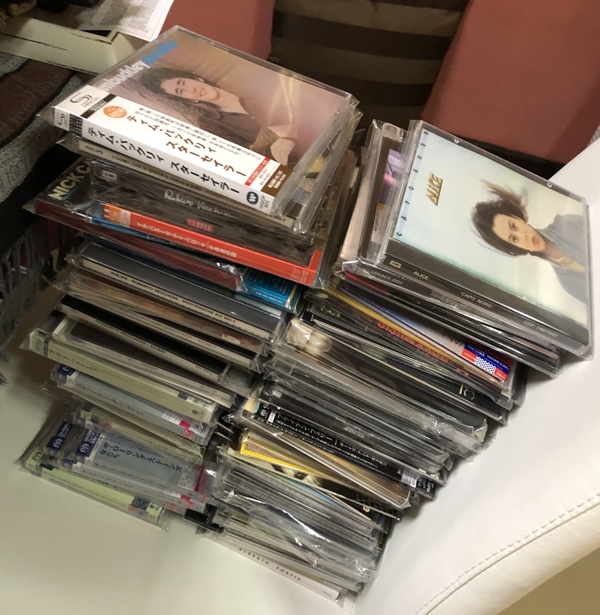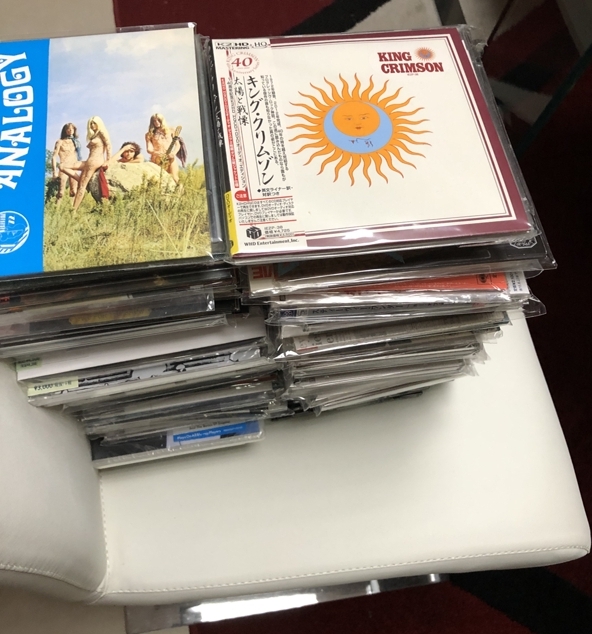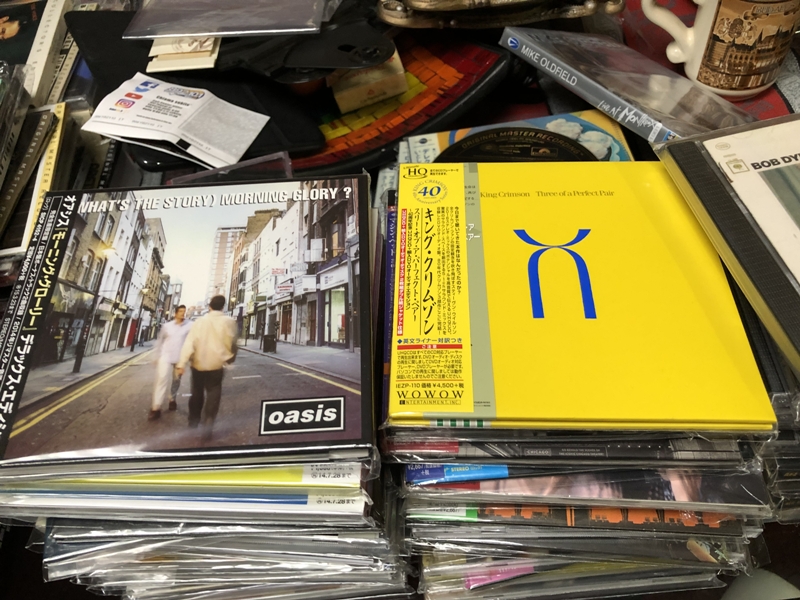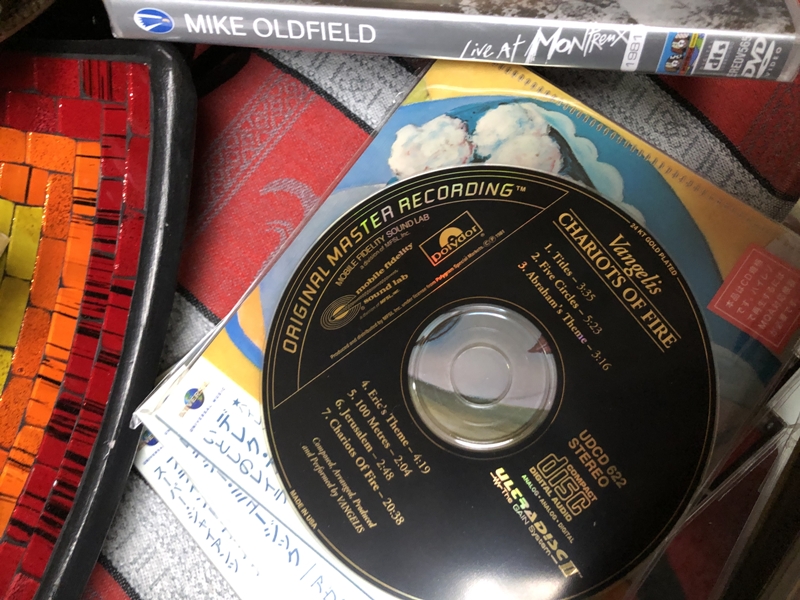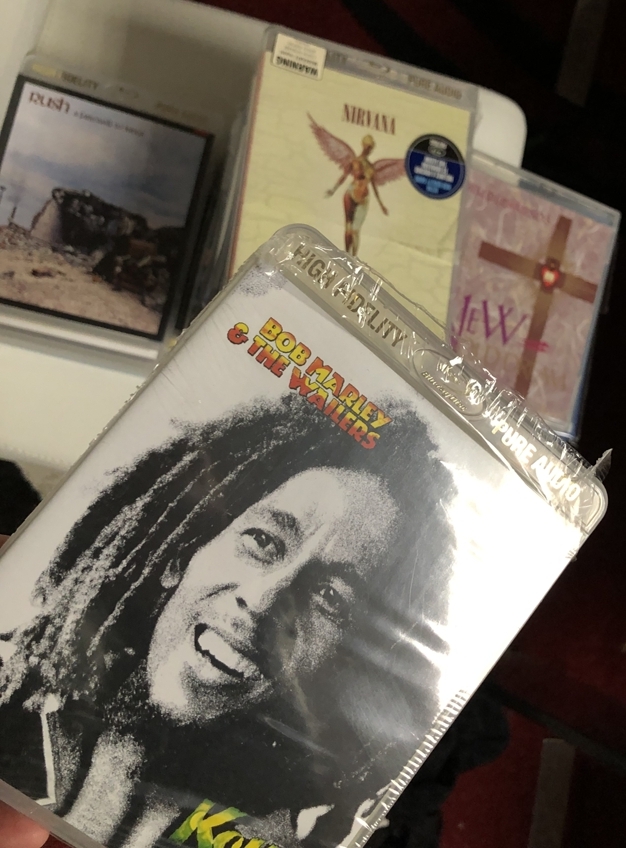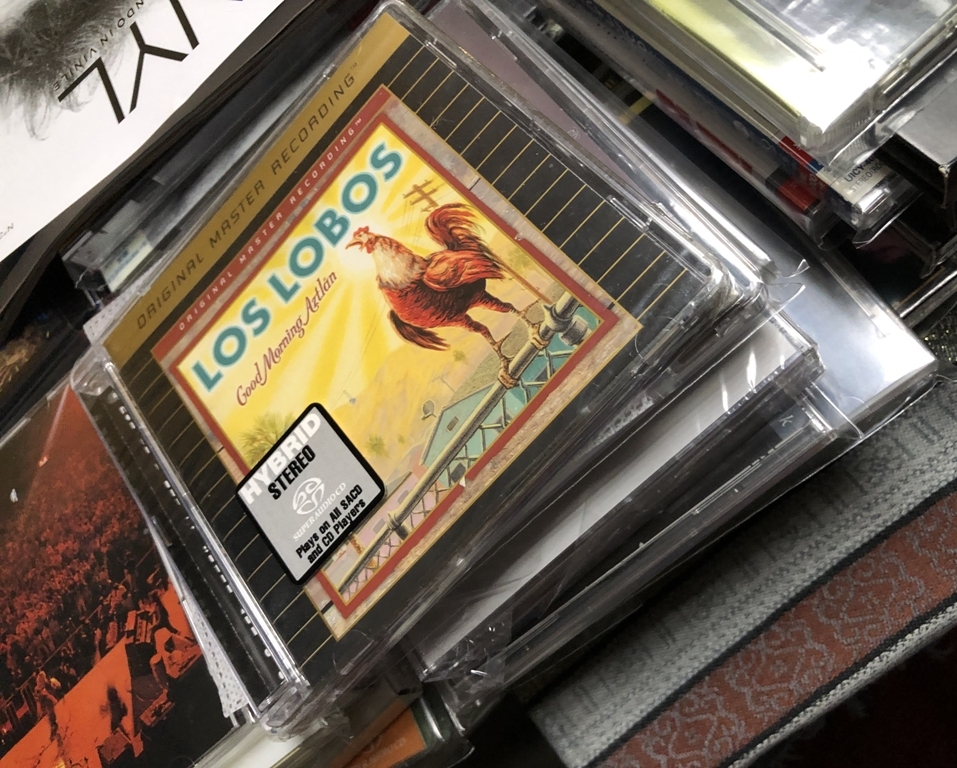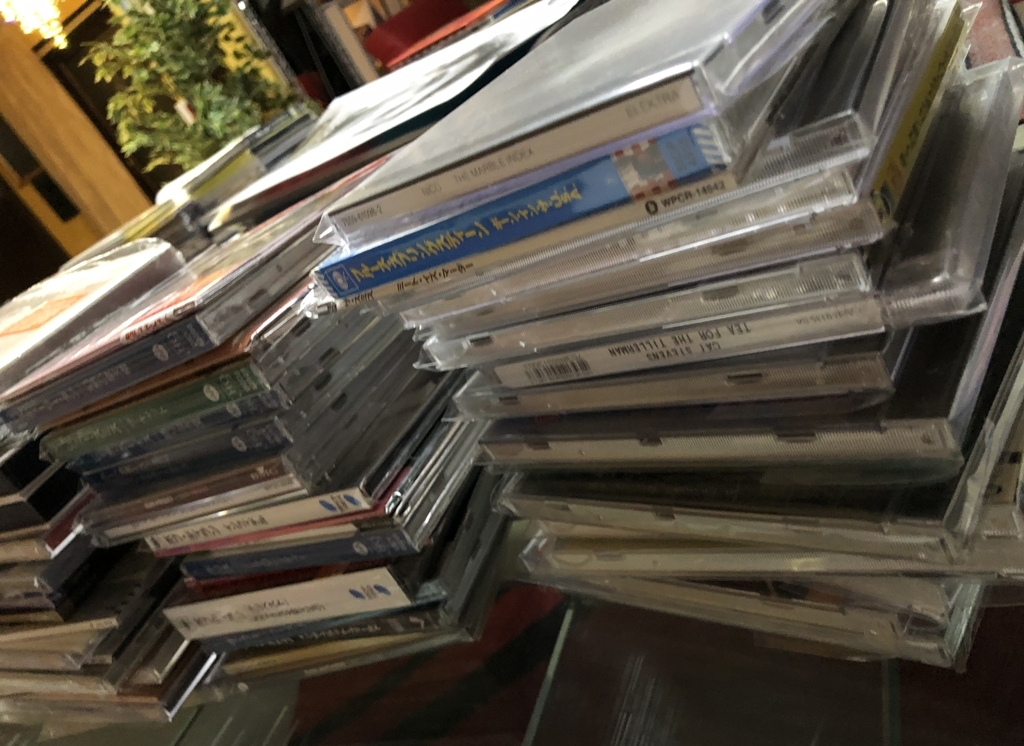 Copia di sicurezza dei prodotti originali posseduti
Copia di sicurezza dei prodotti originali posseduti
Copy of security of the original products owned
Organization of digital music copy folders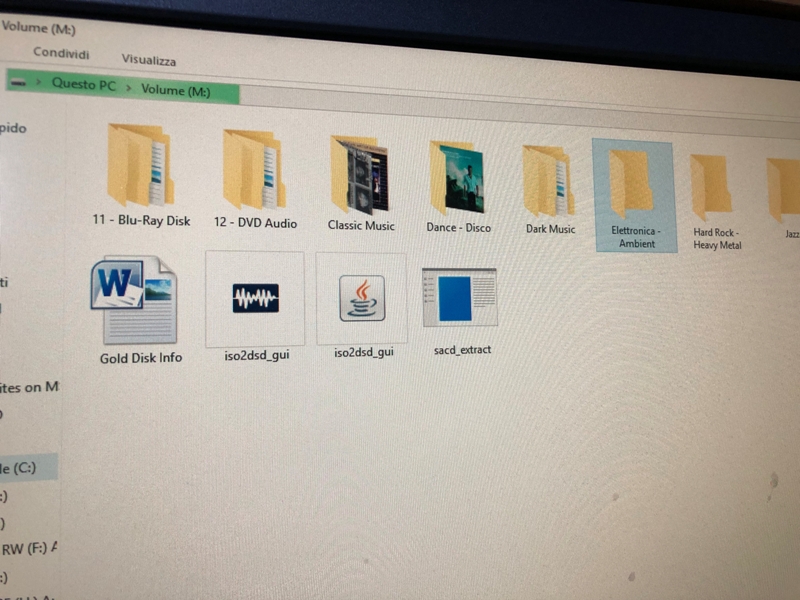 Organization of digital music copy folders
Organization of digital music copy folders
Organization of digital music copy folders
Organization of digital music copy folders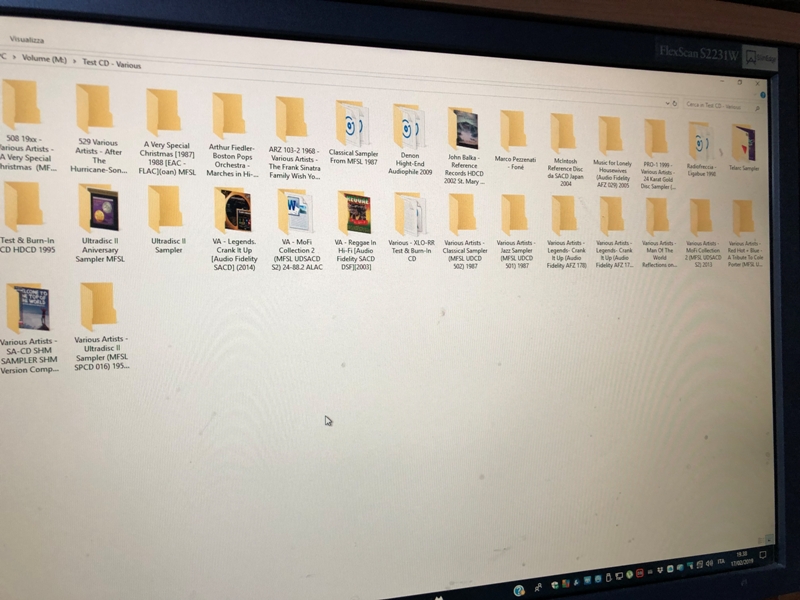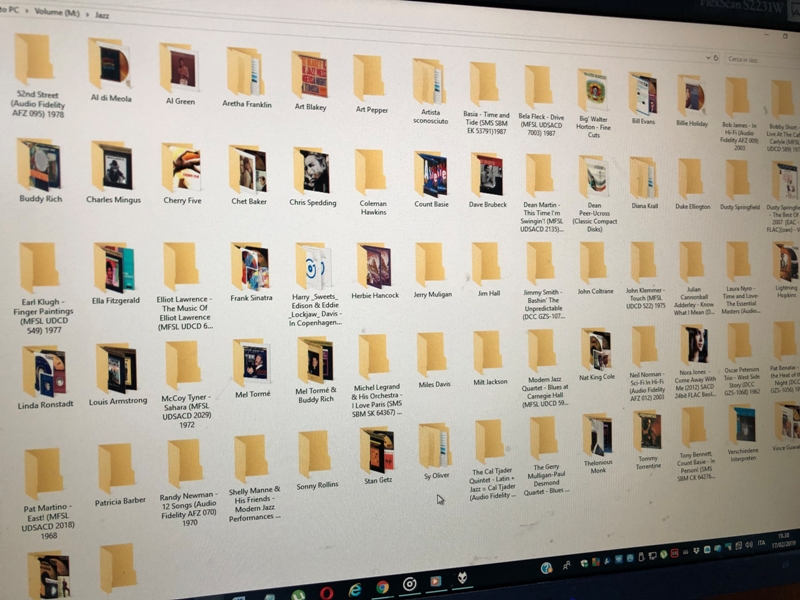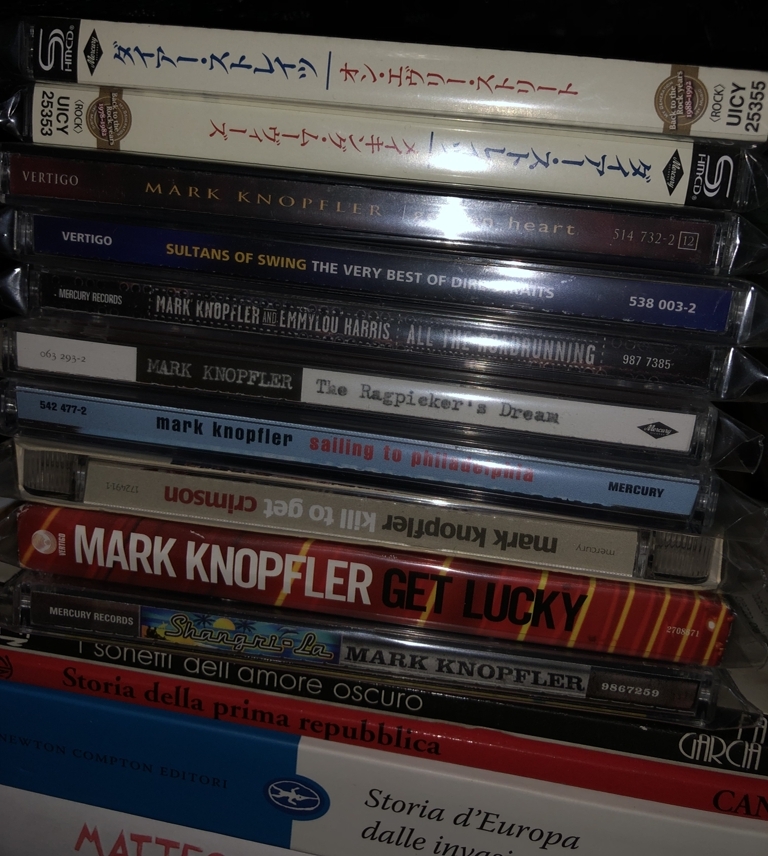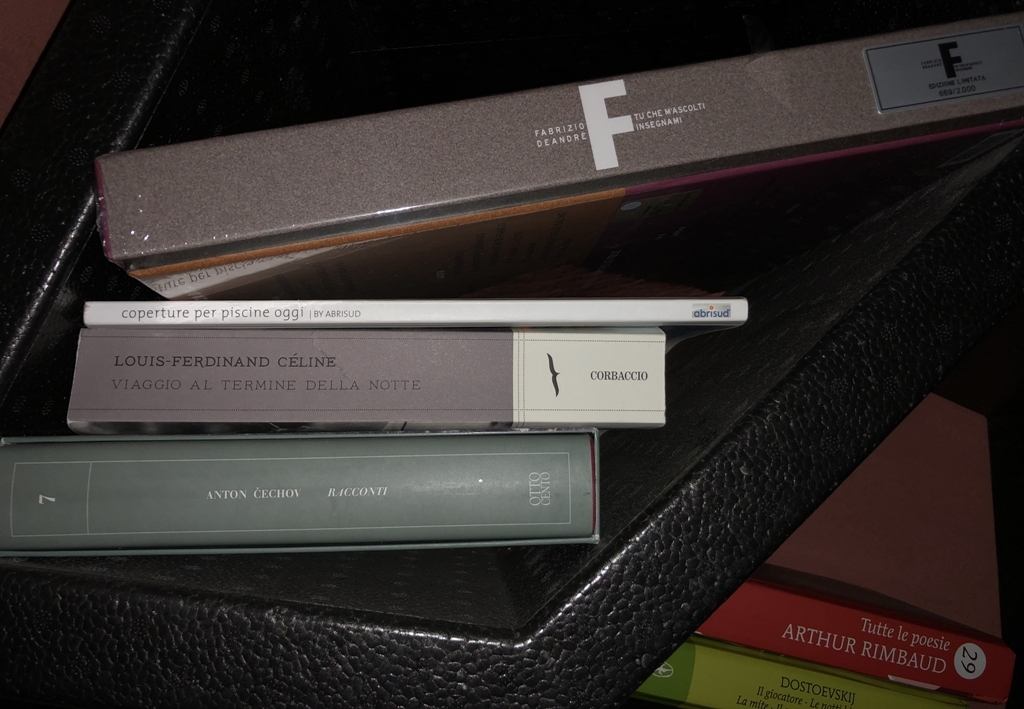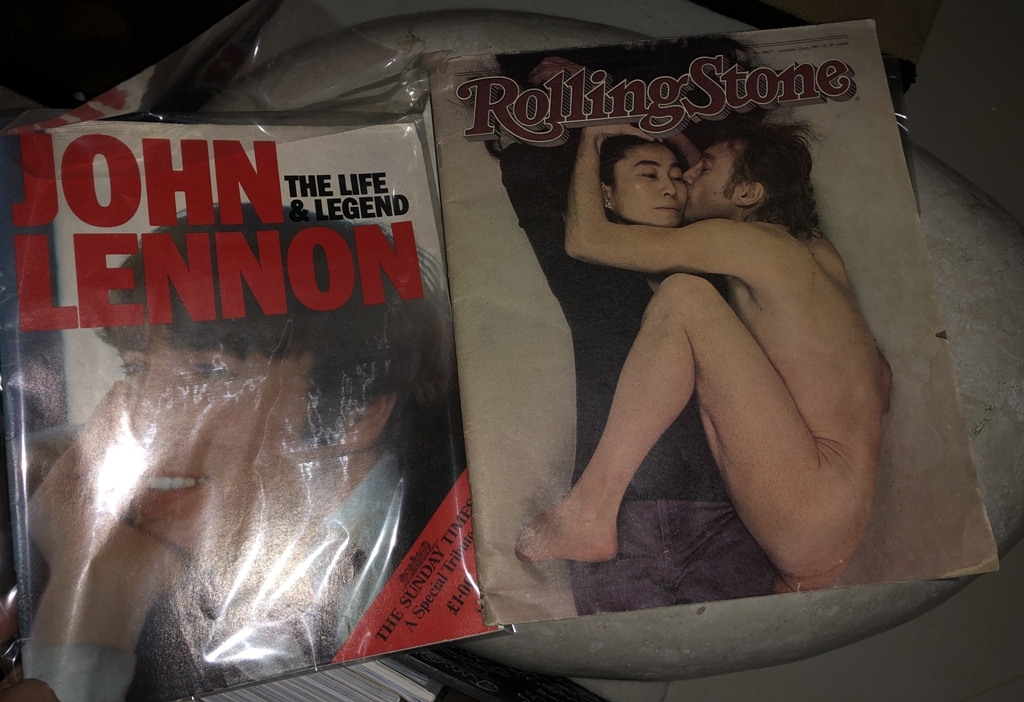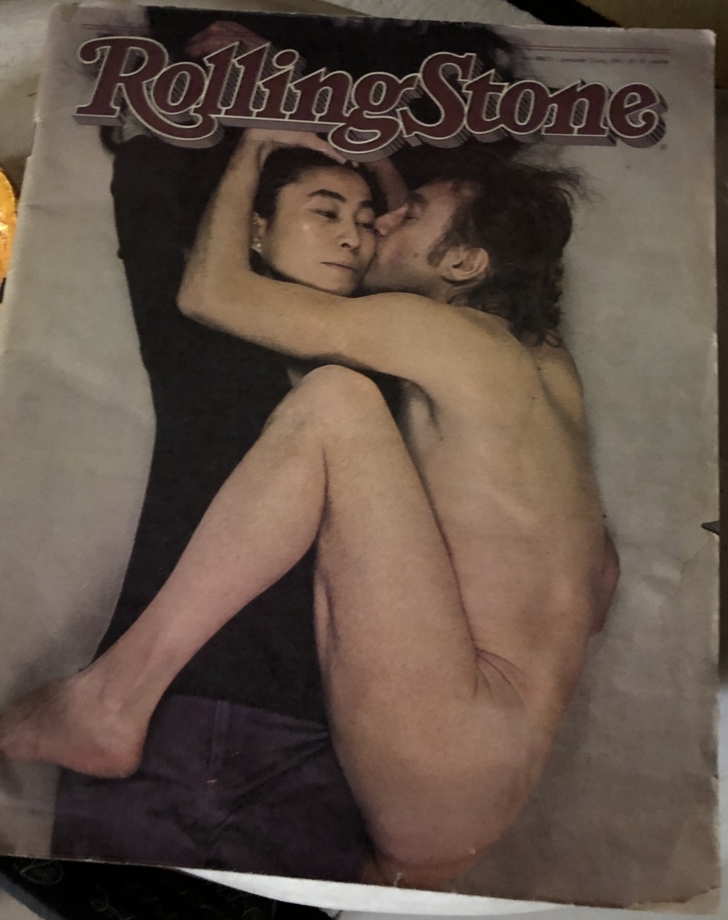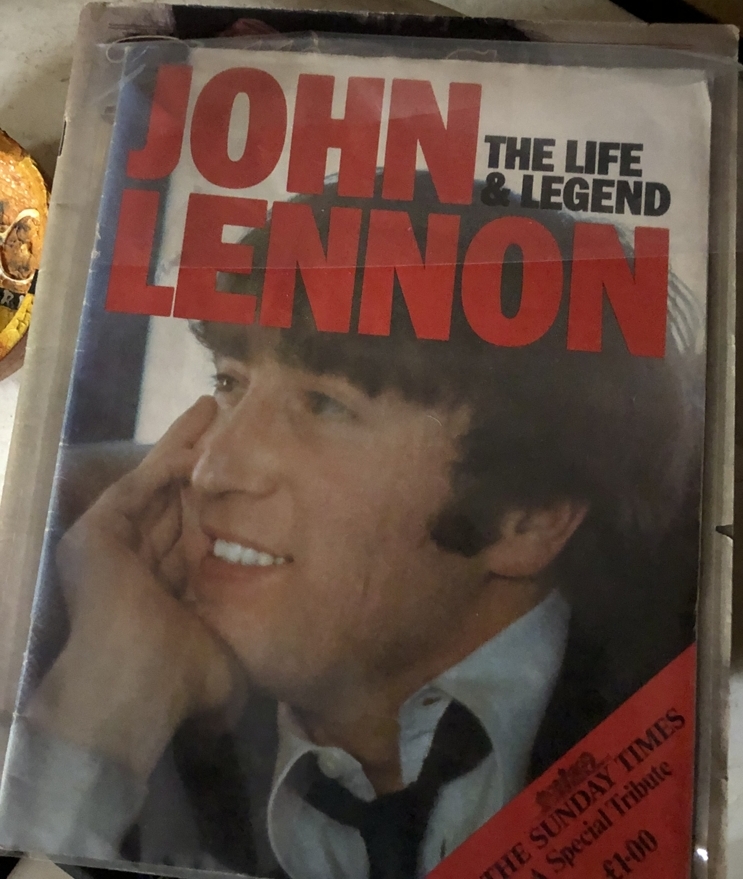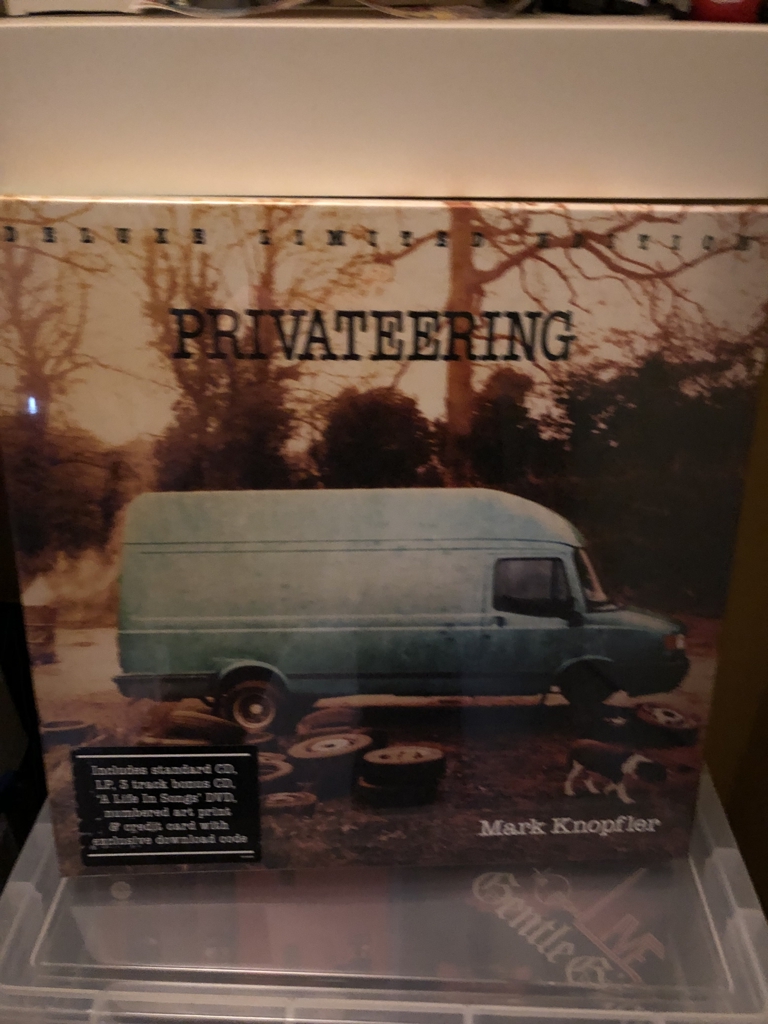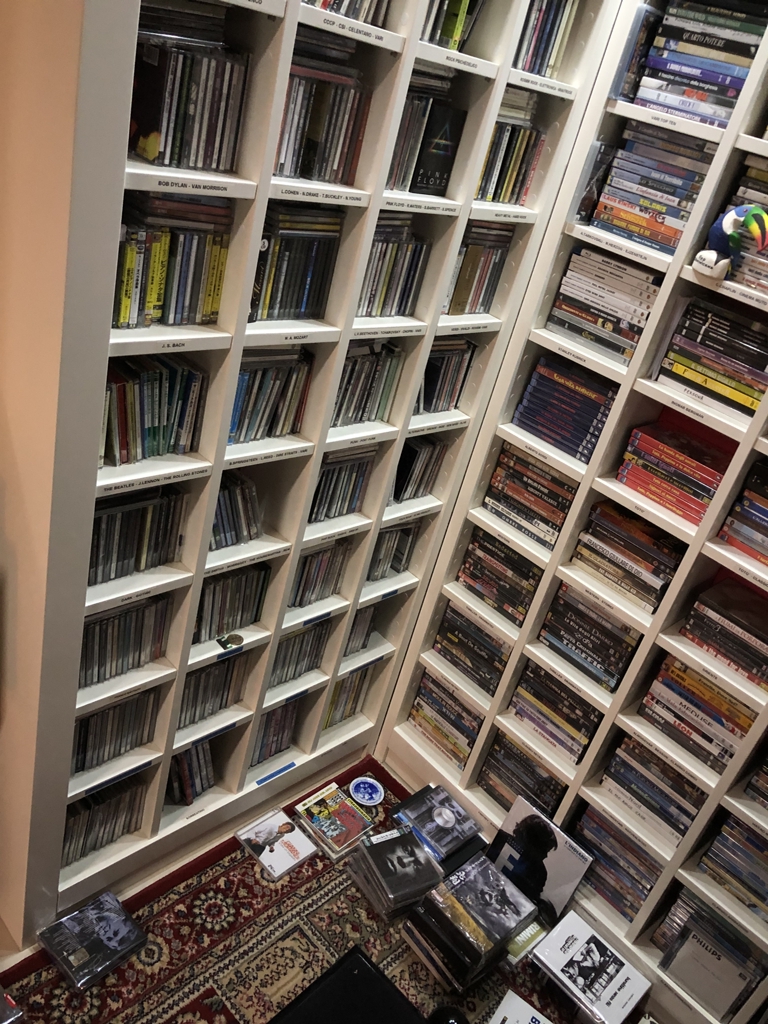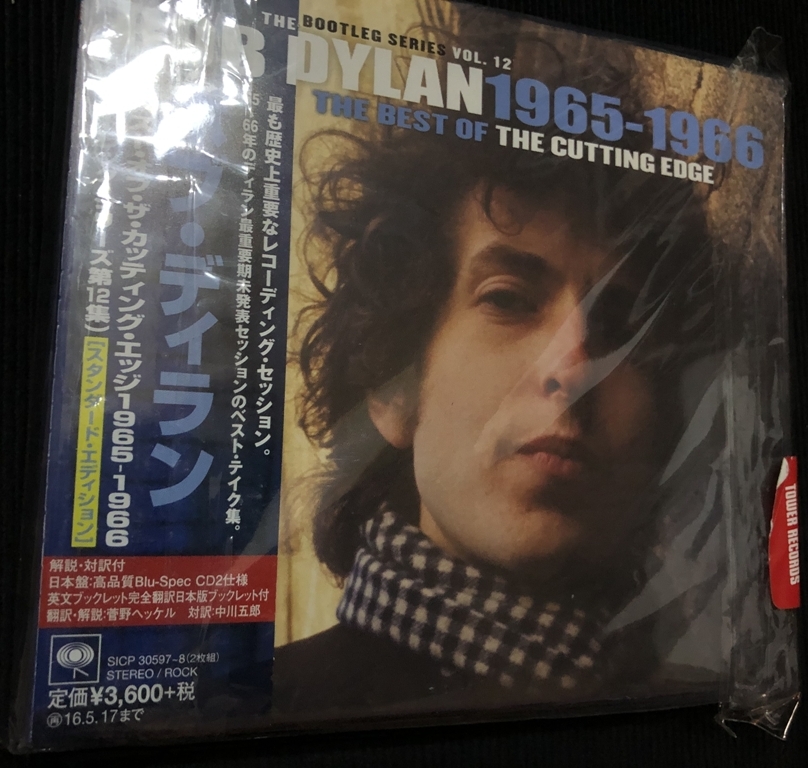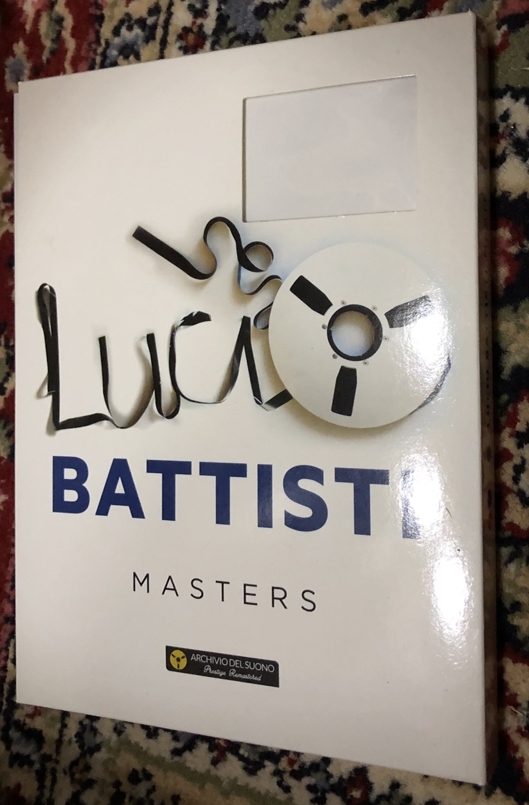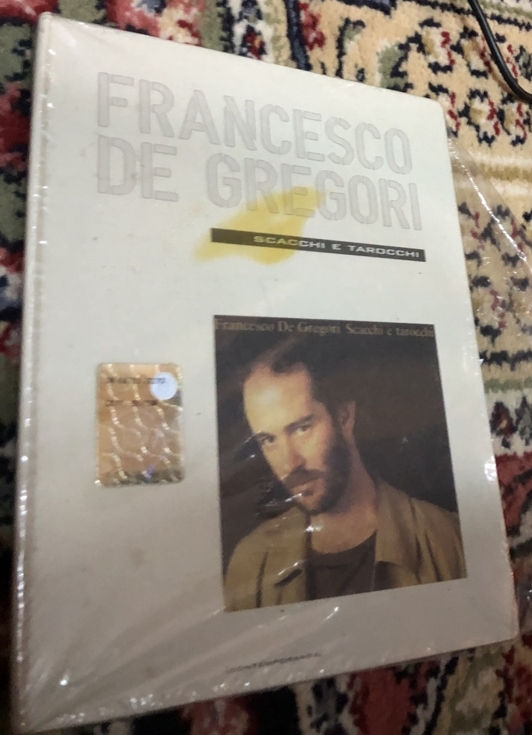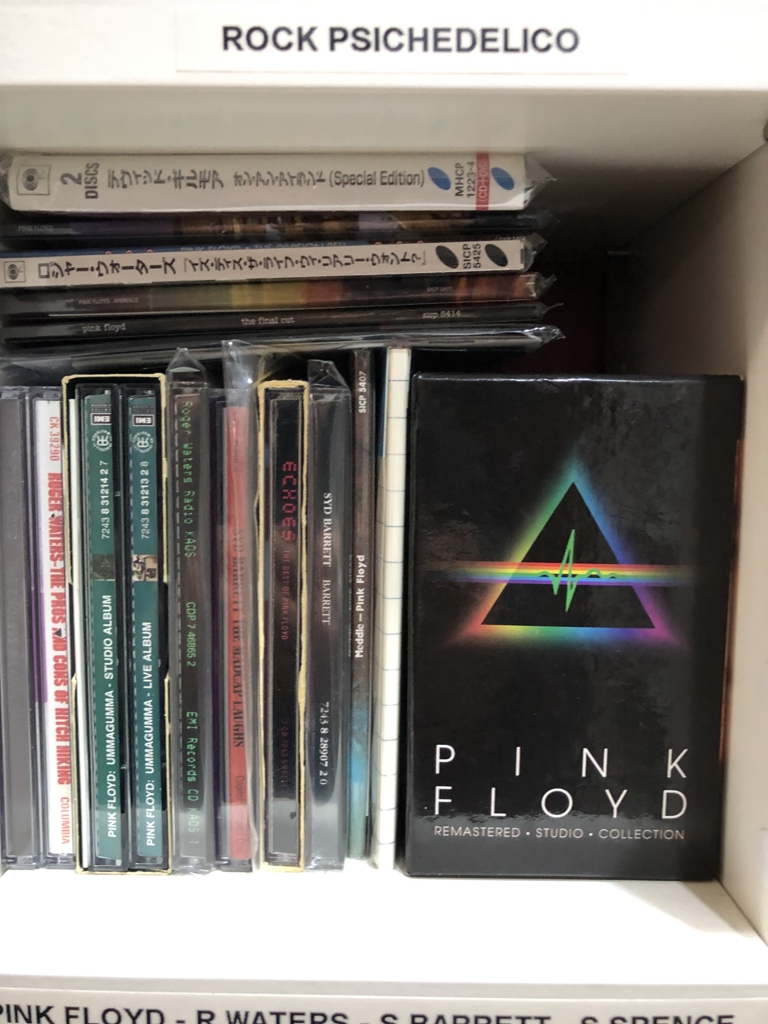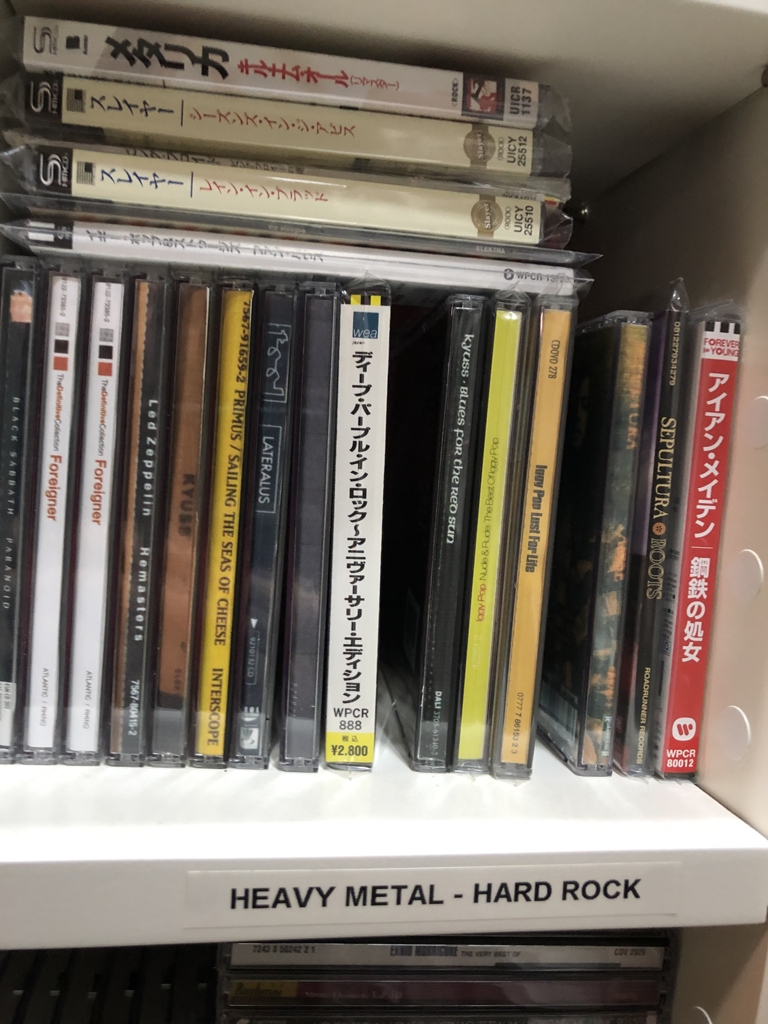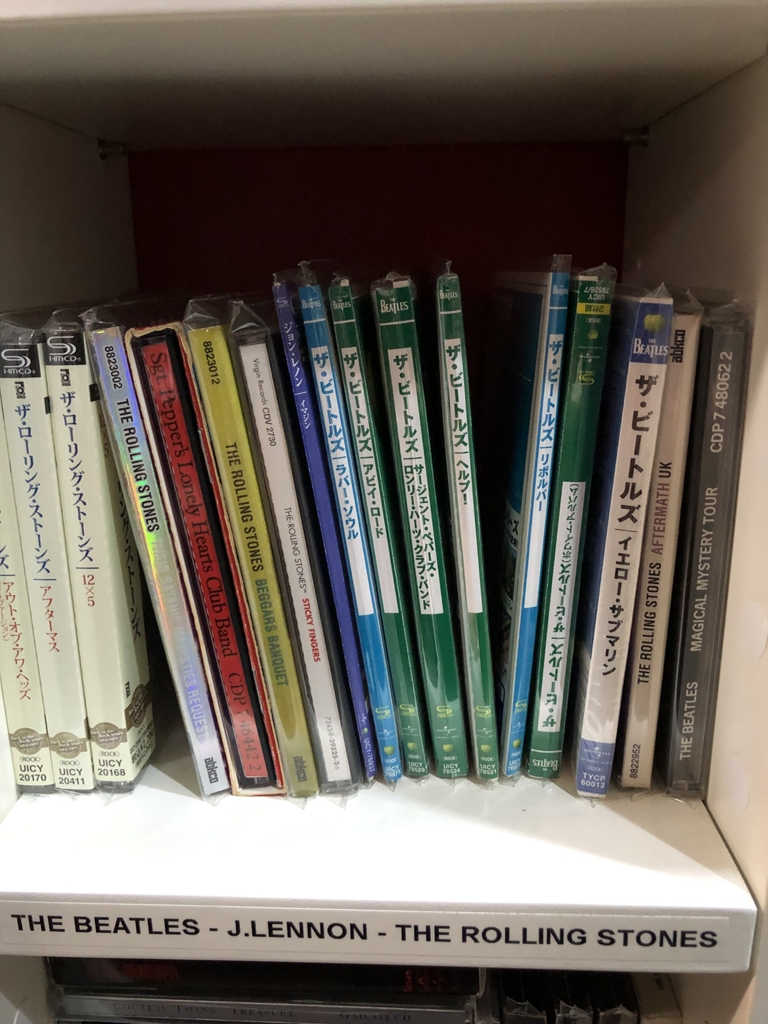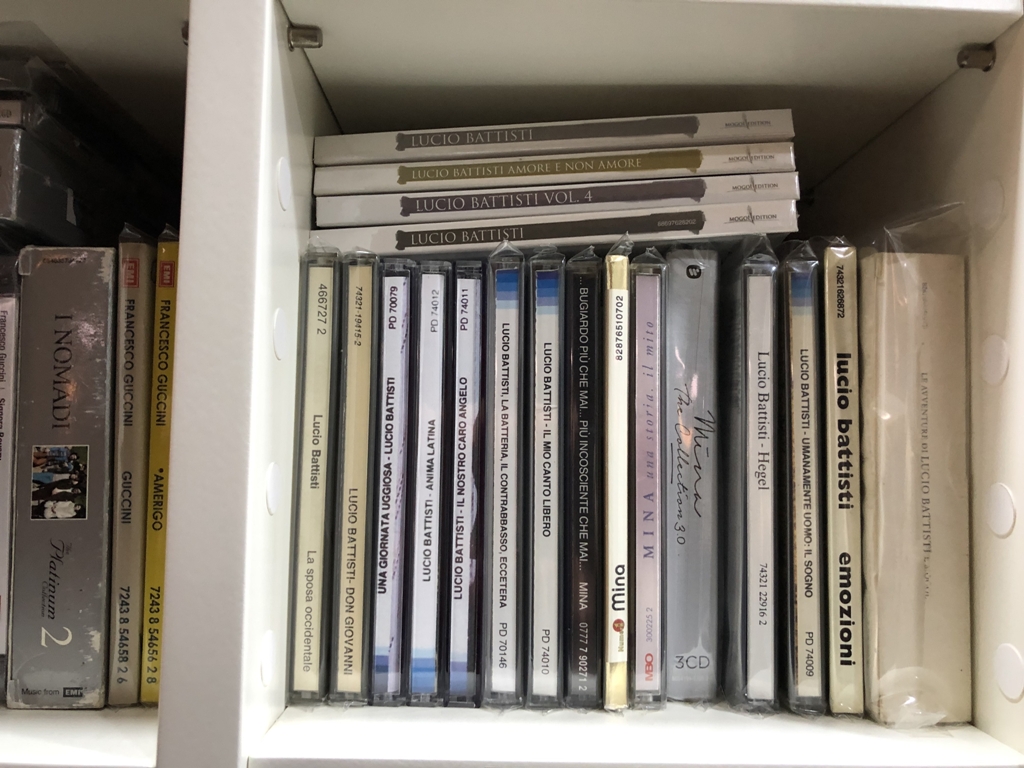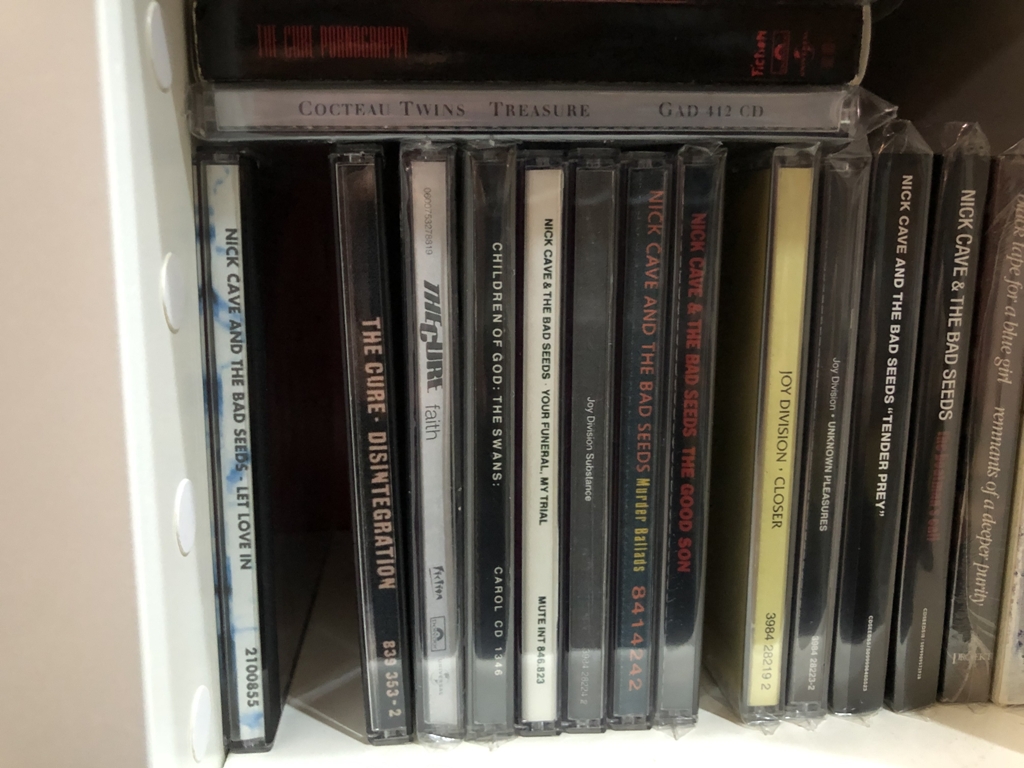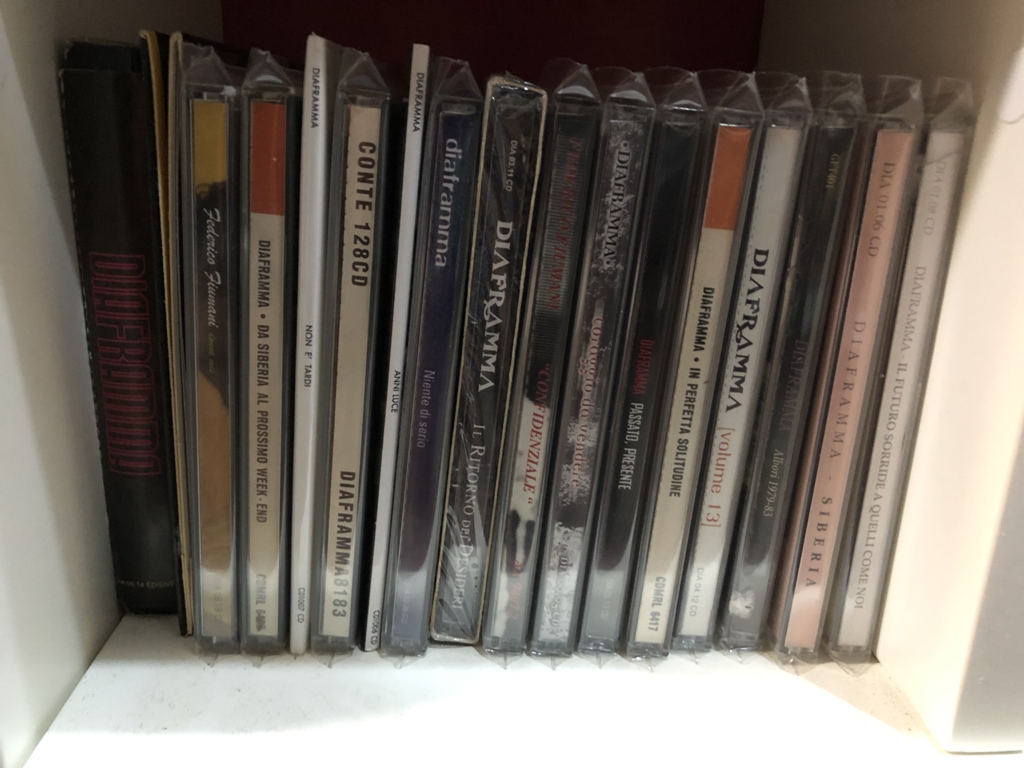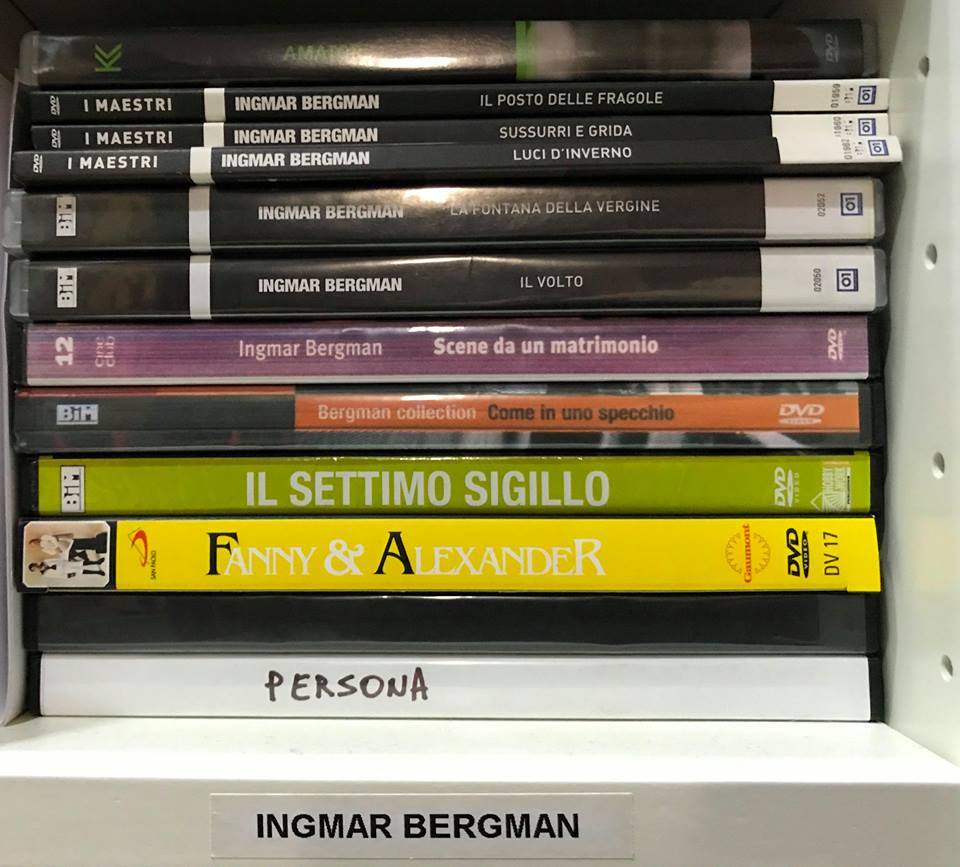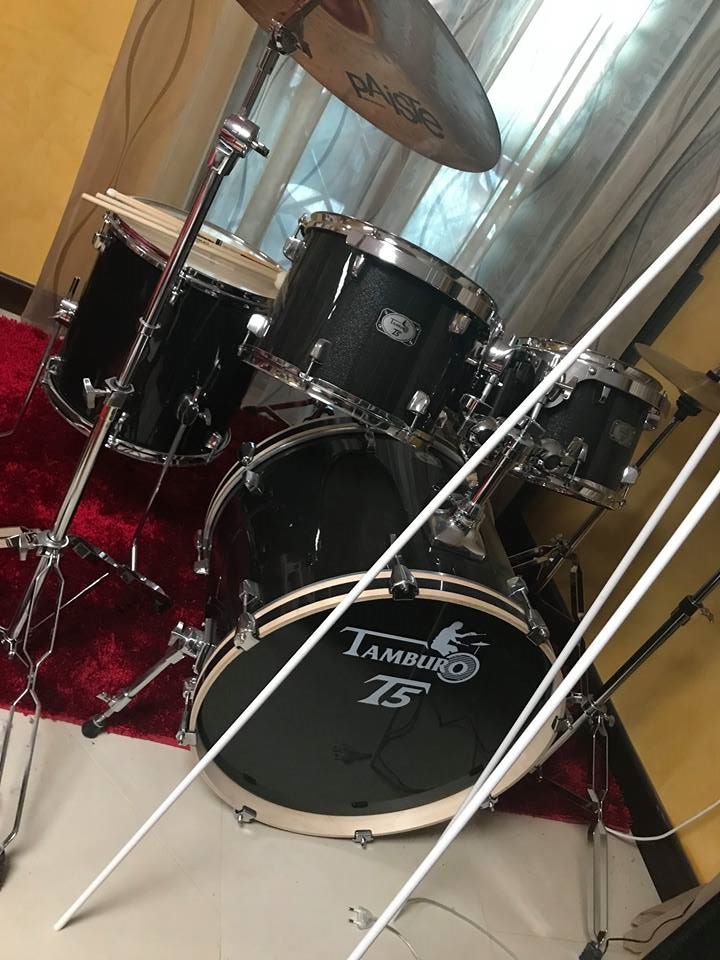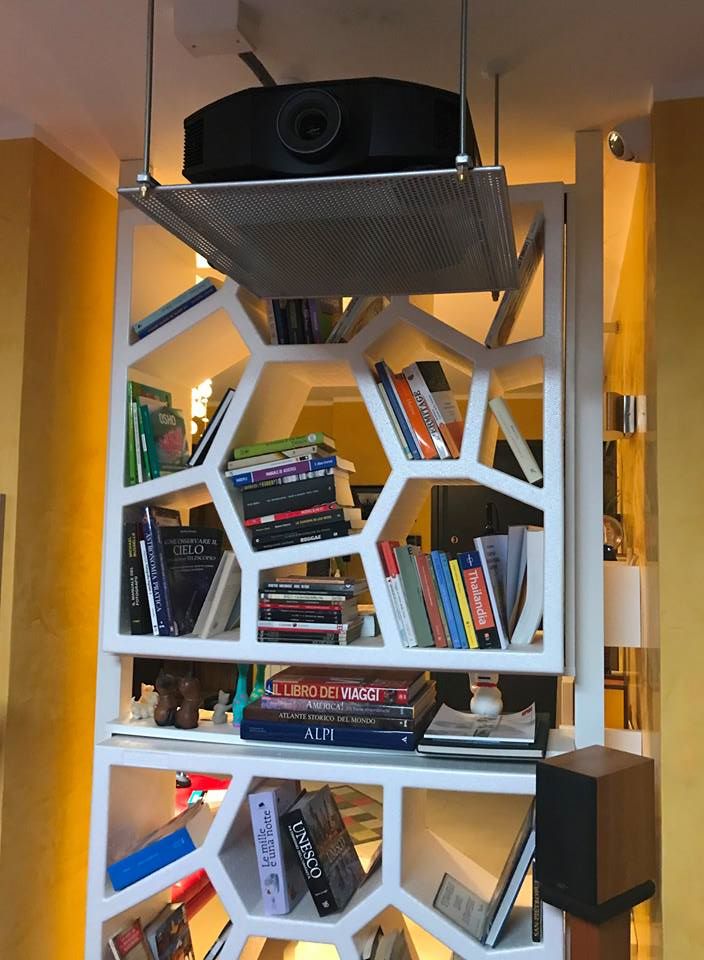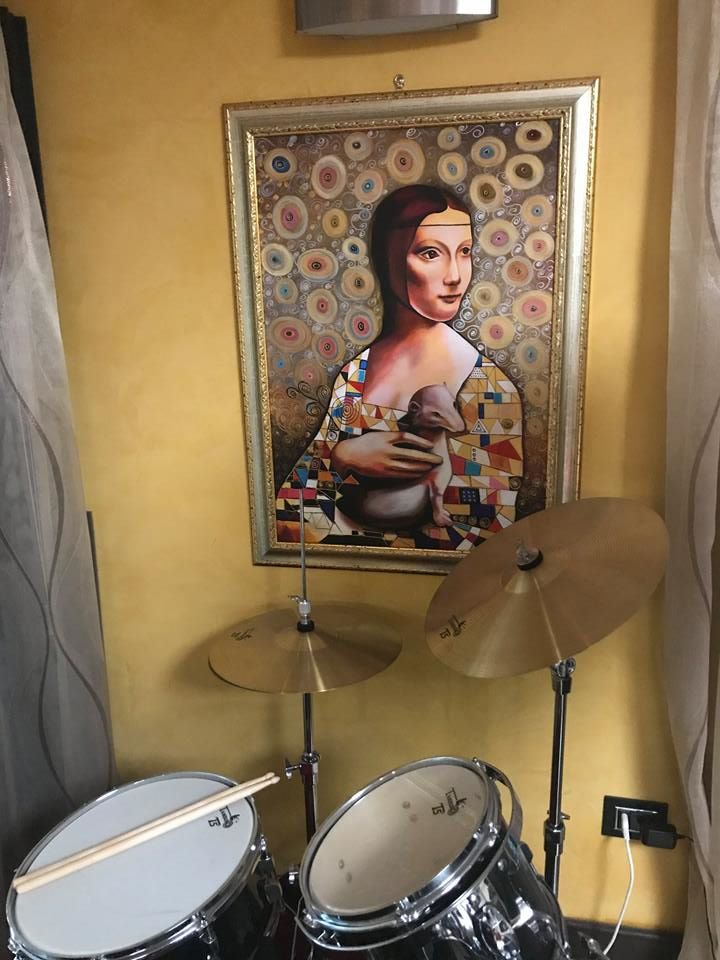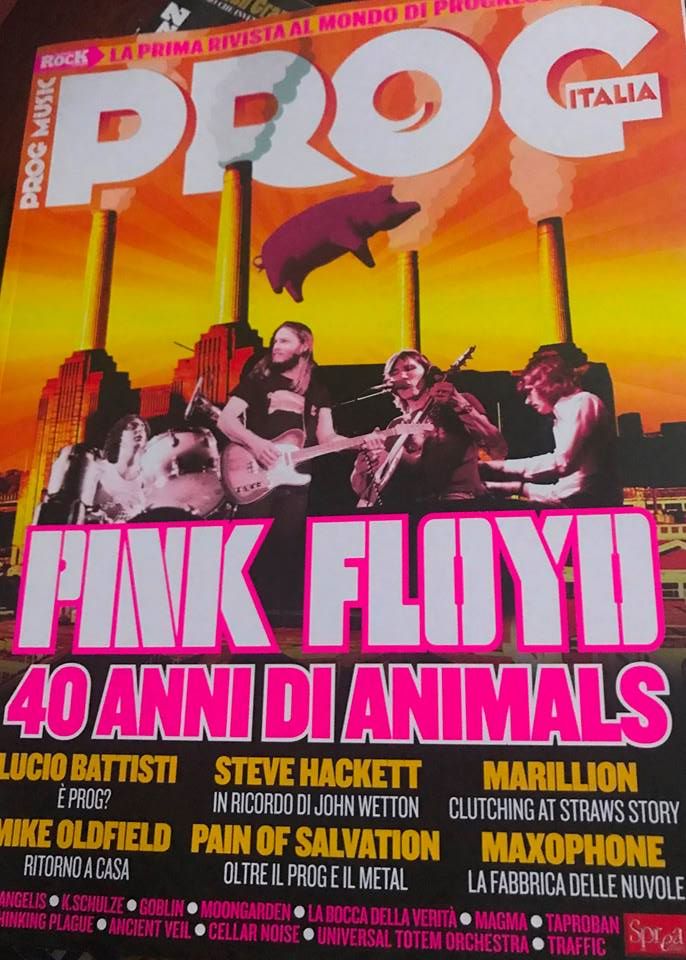 The Pioneer DAC in another home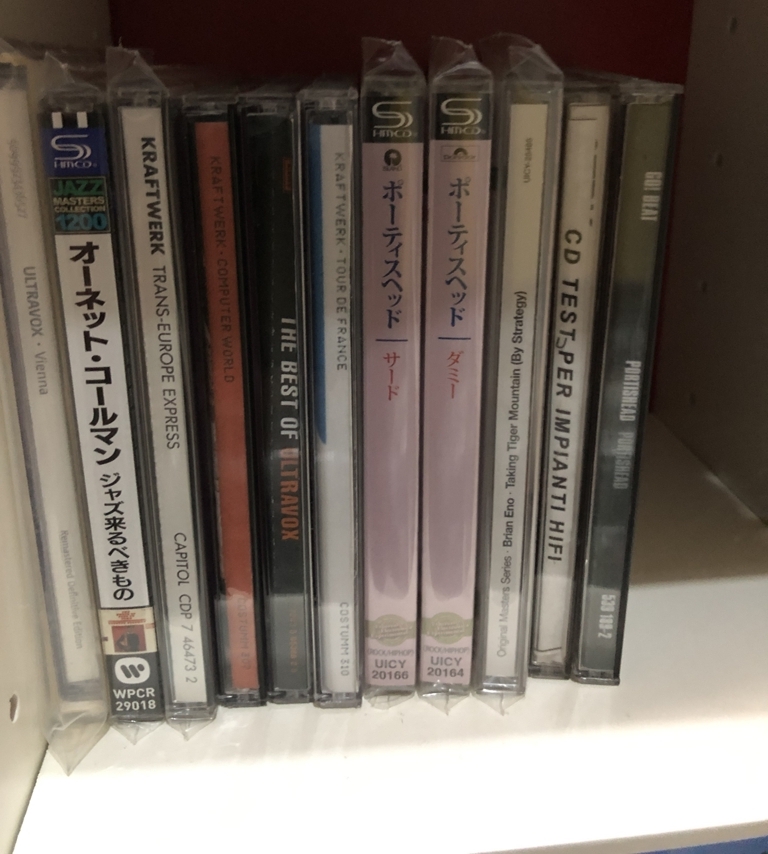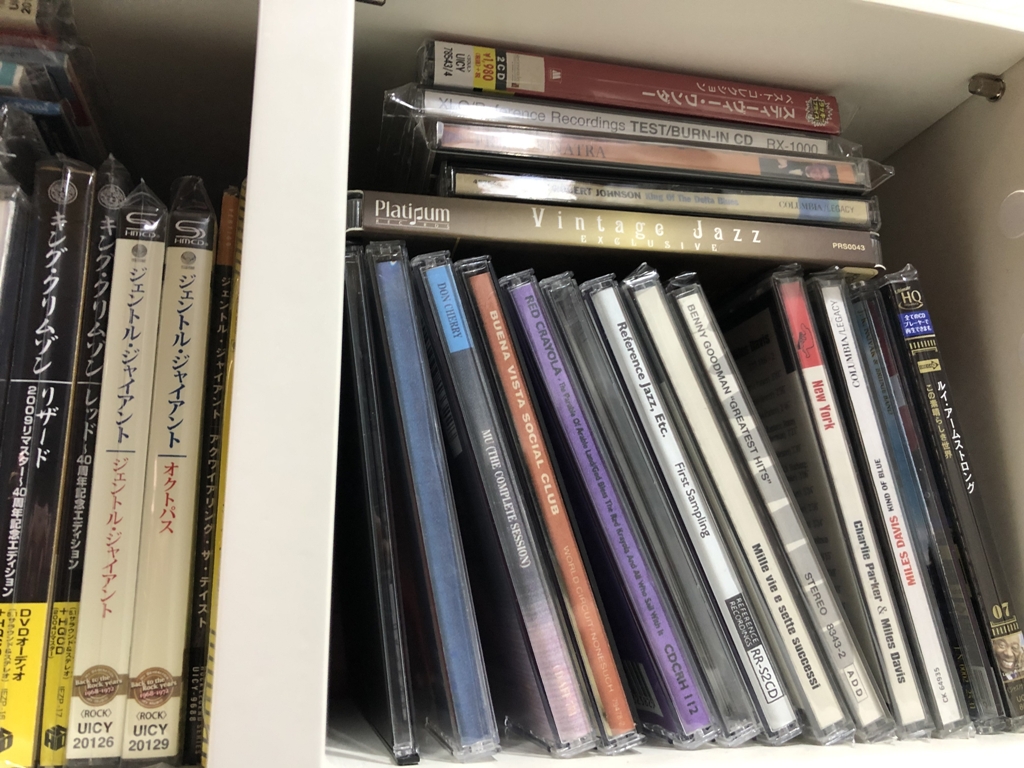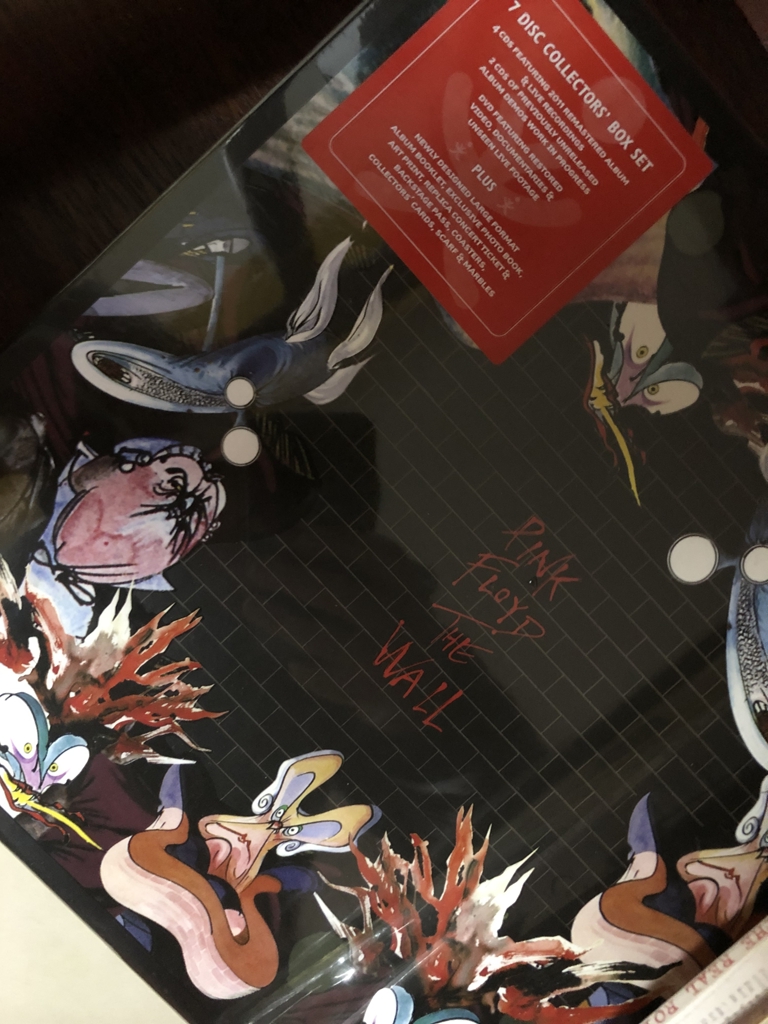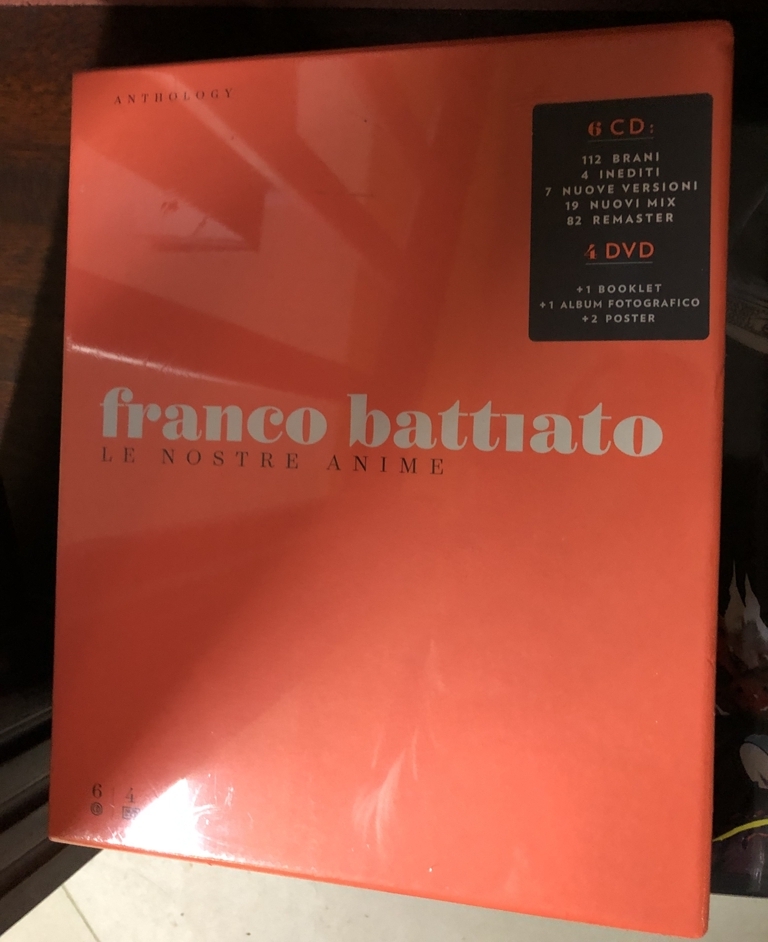 The Sonus Faber speakers of the other facility in the gym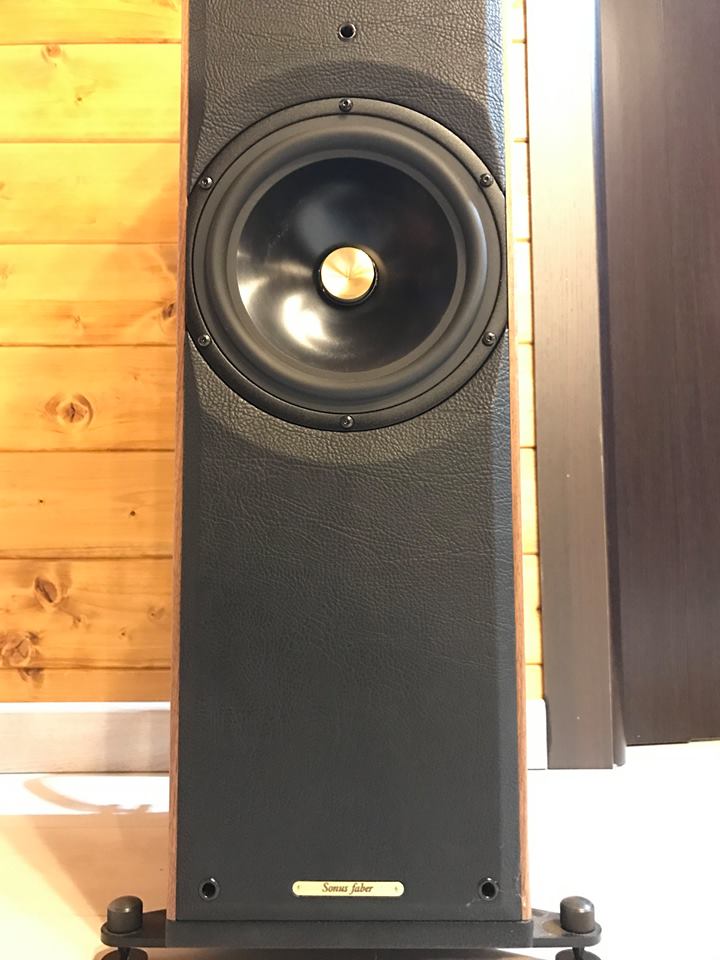 The Roksan amplifier of the other facility in the gym
The Cambridge Audio DAC of the other facility in the gym
Il DAC Cambridge Audio dell'altro impianto in palestra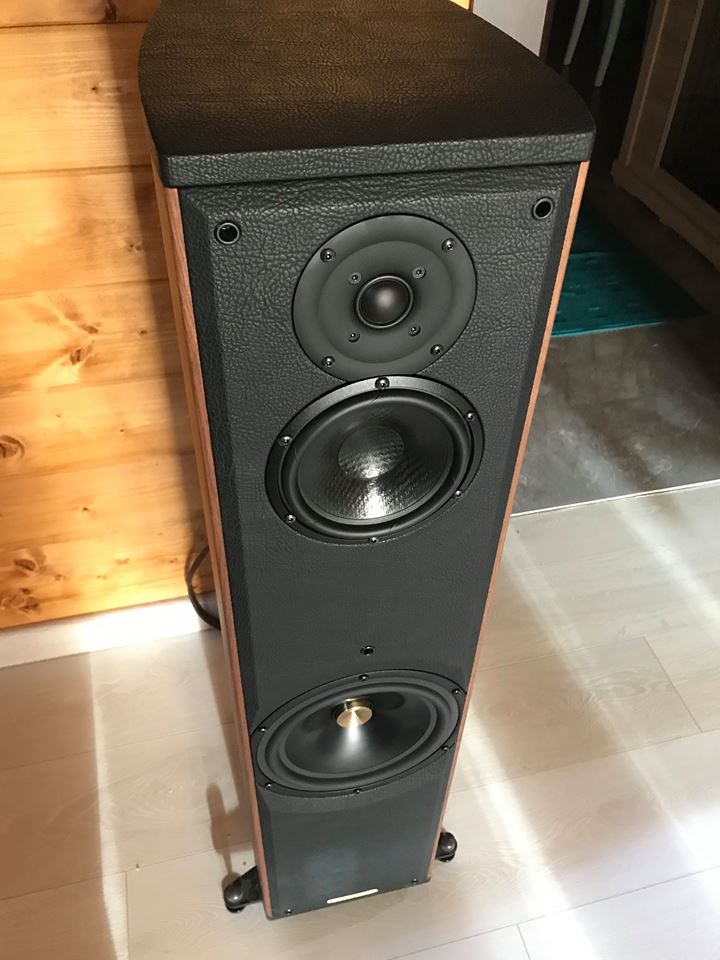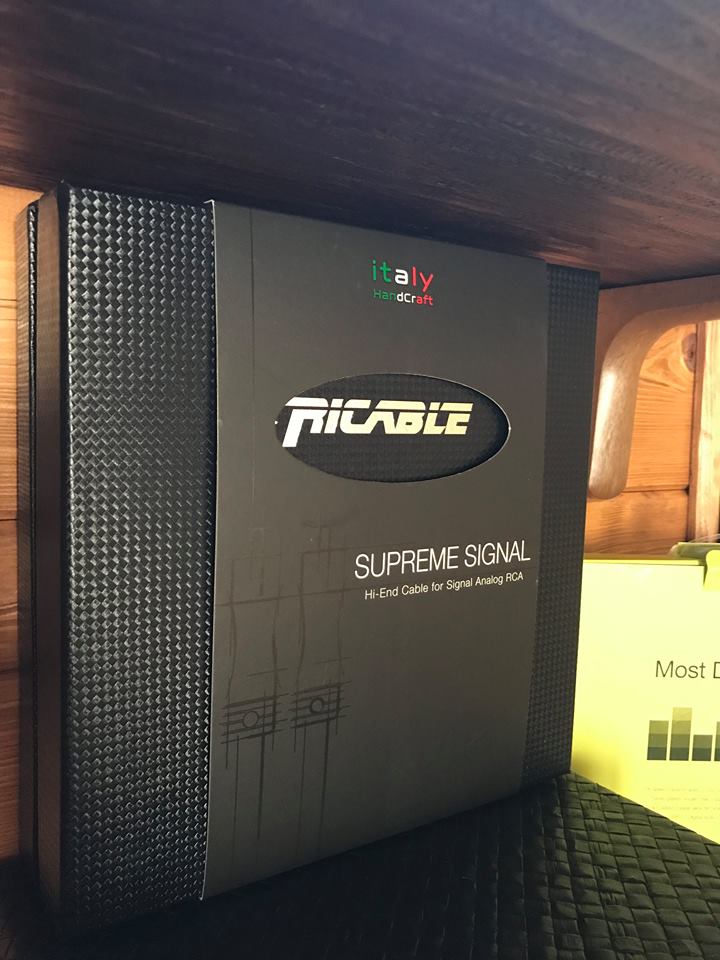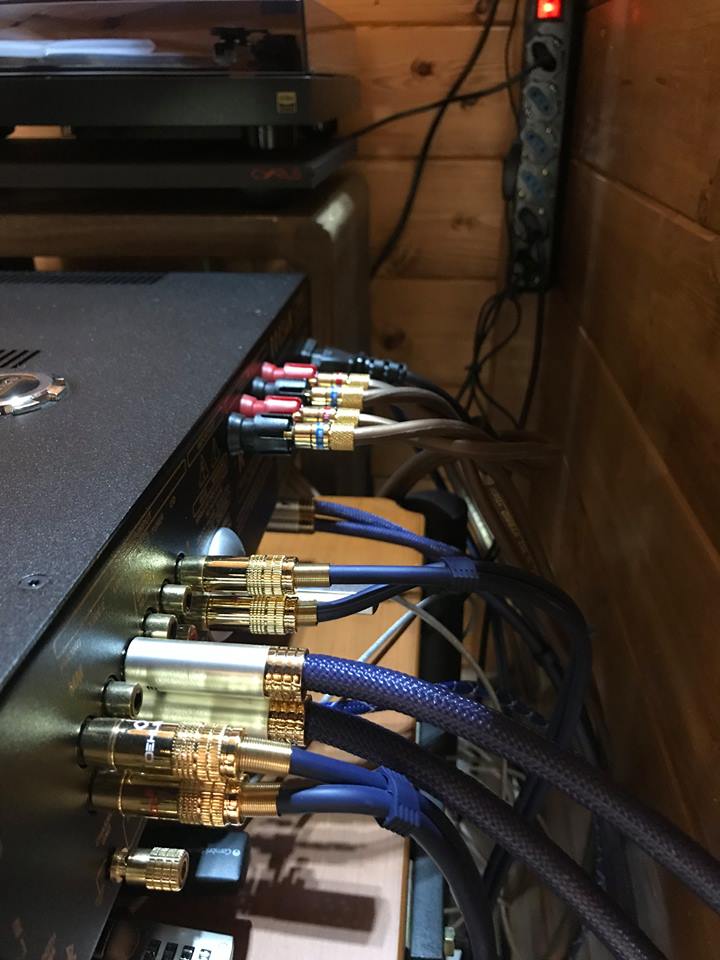 Detail of the cable cost Audio Van Den Hul Hybrid in silver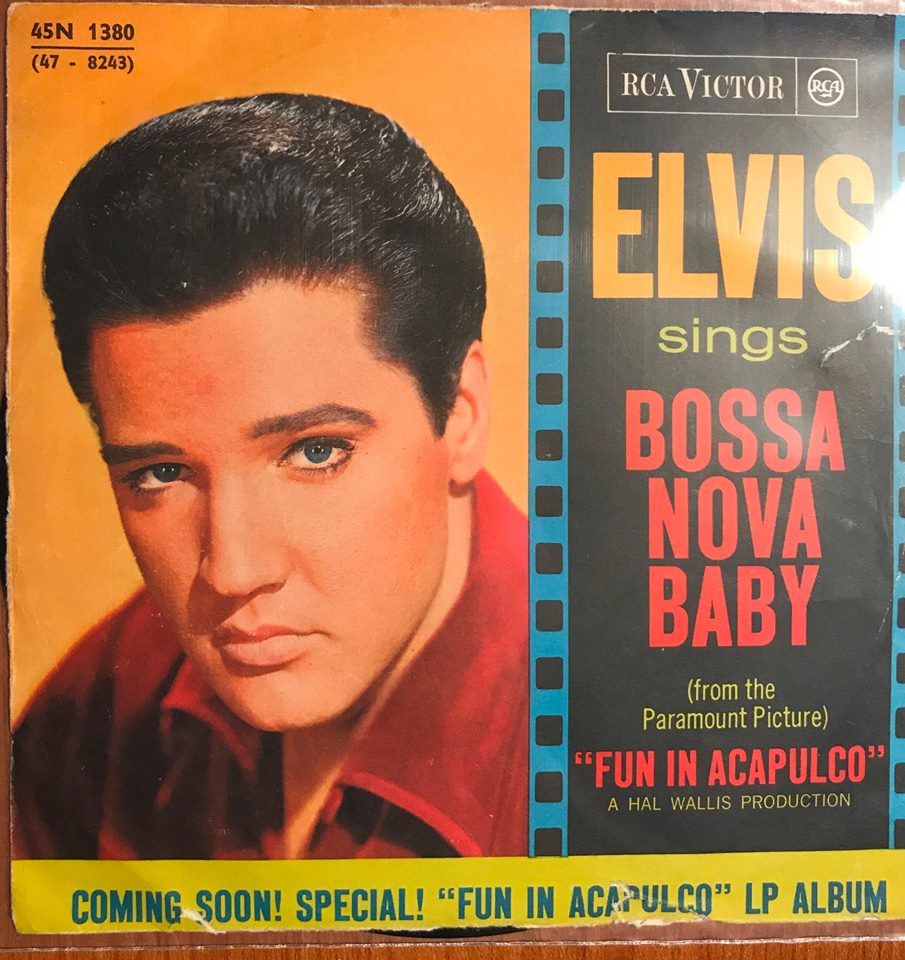 A vinyl by Dusty in Memphis by Analogue Productions
A vinyl by Dusty in Memphis by Analogue Productions
Mofi Original Master Recording vinyl
Mofi Original Master Recording vinyl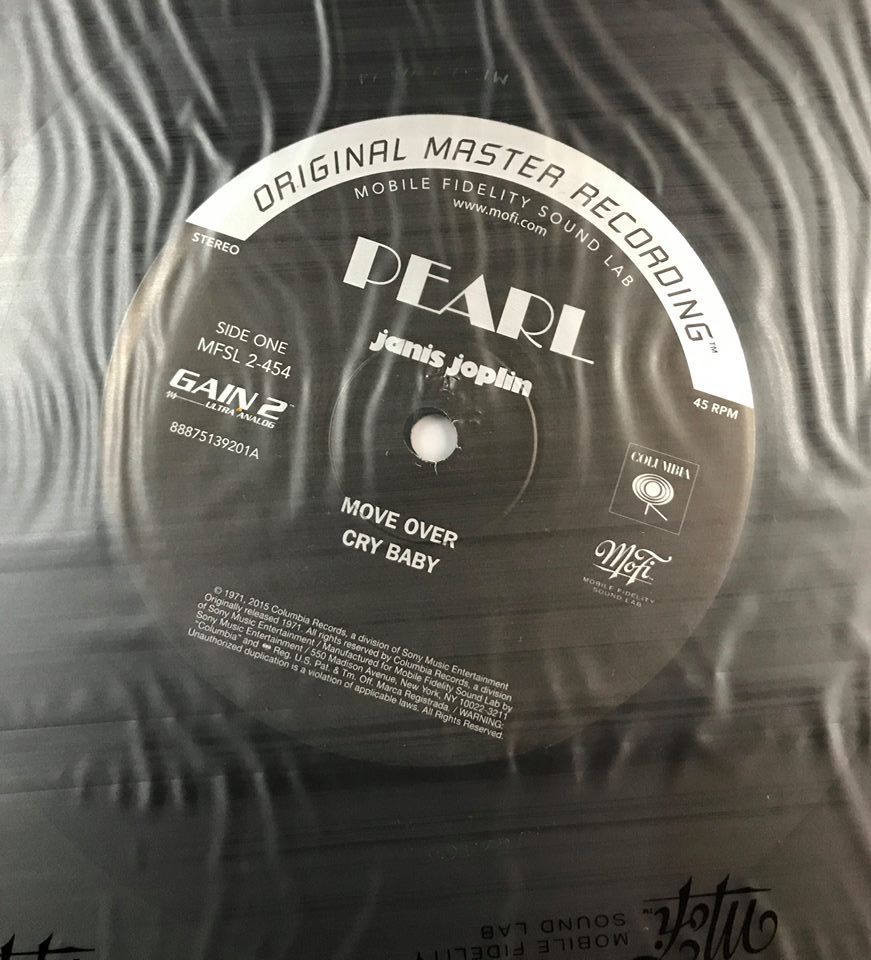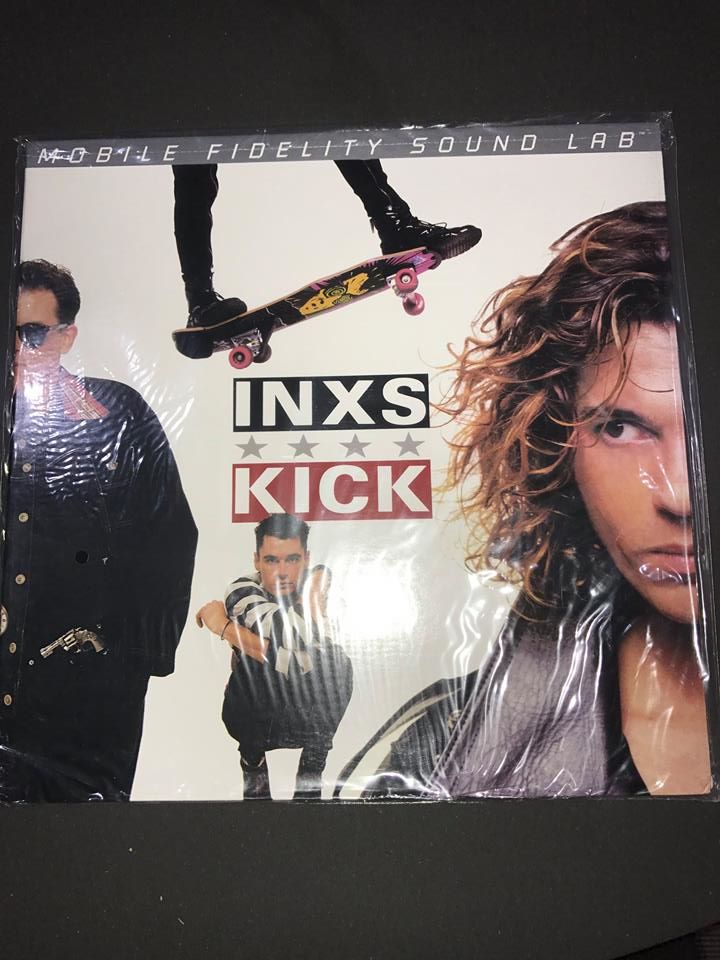 Un vinile Della Mofi Original Master Recording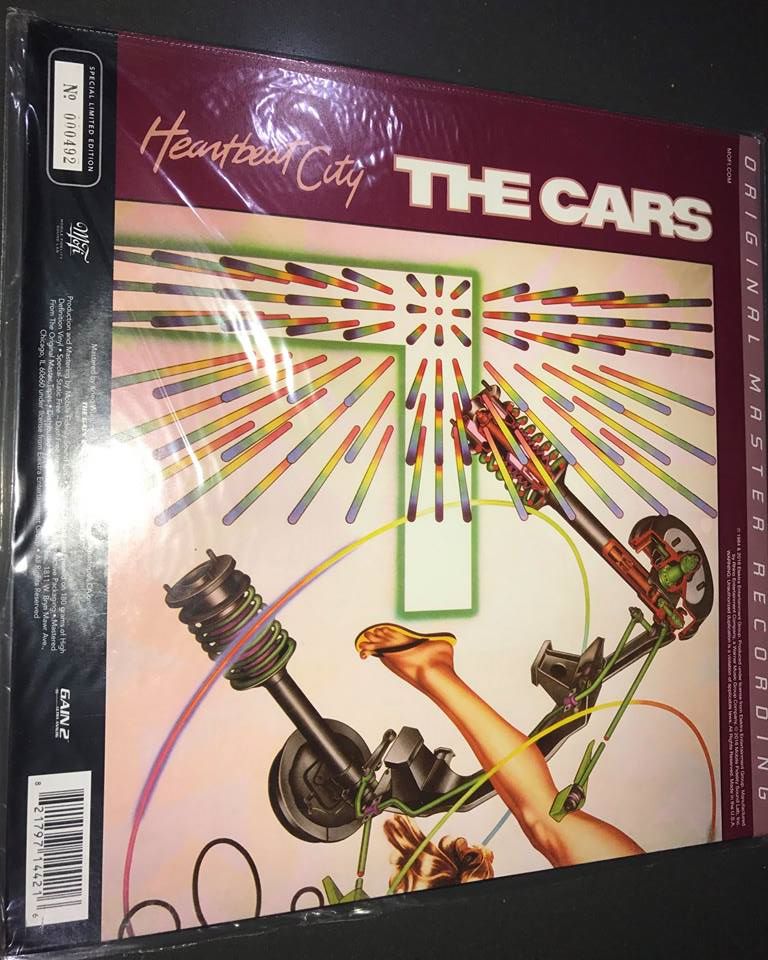 Mofi Original Master Recording vinyl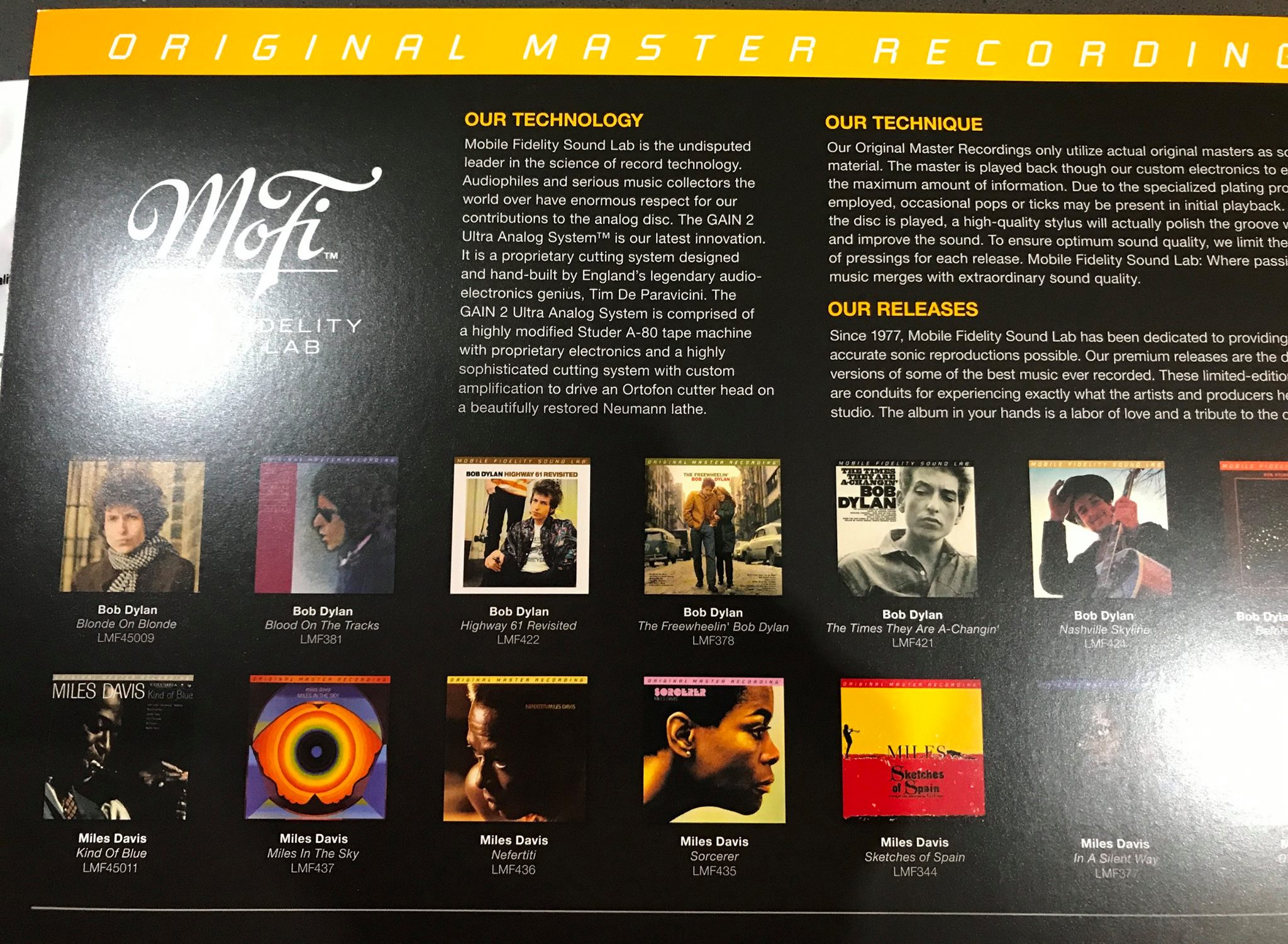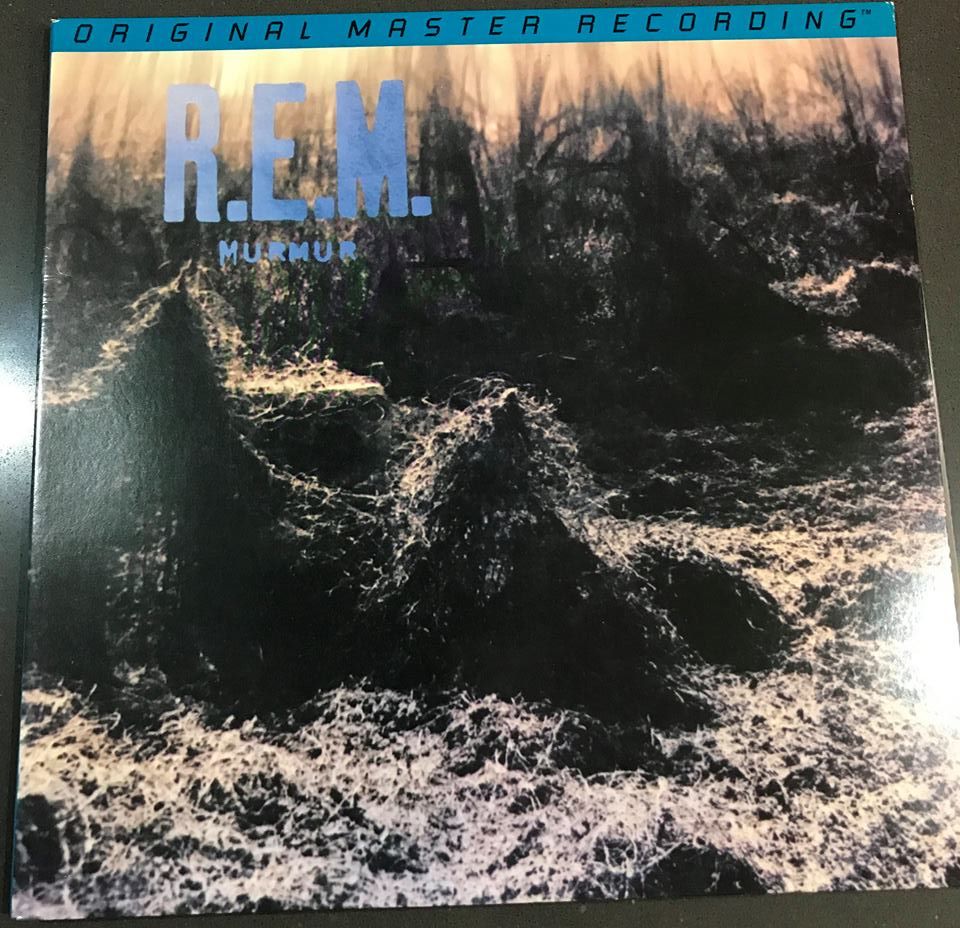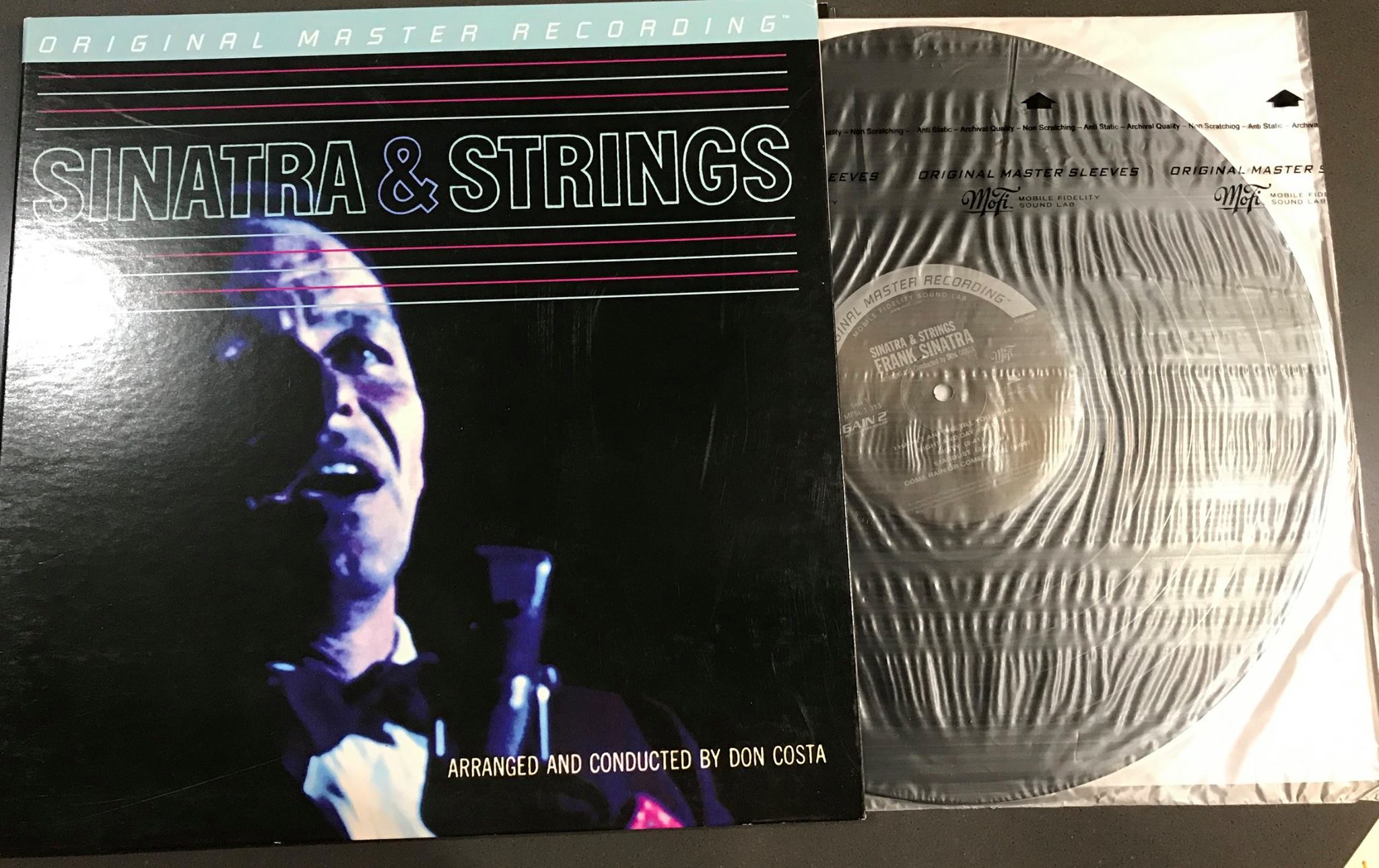 The stunning vinyl of the Fidelity Mobile Sound Lab Original Master Recording Dark Side of the Moon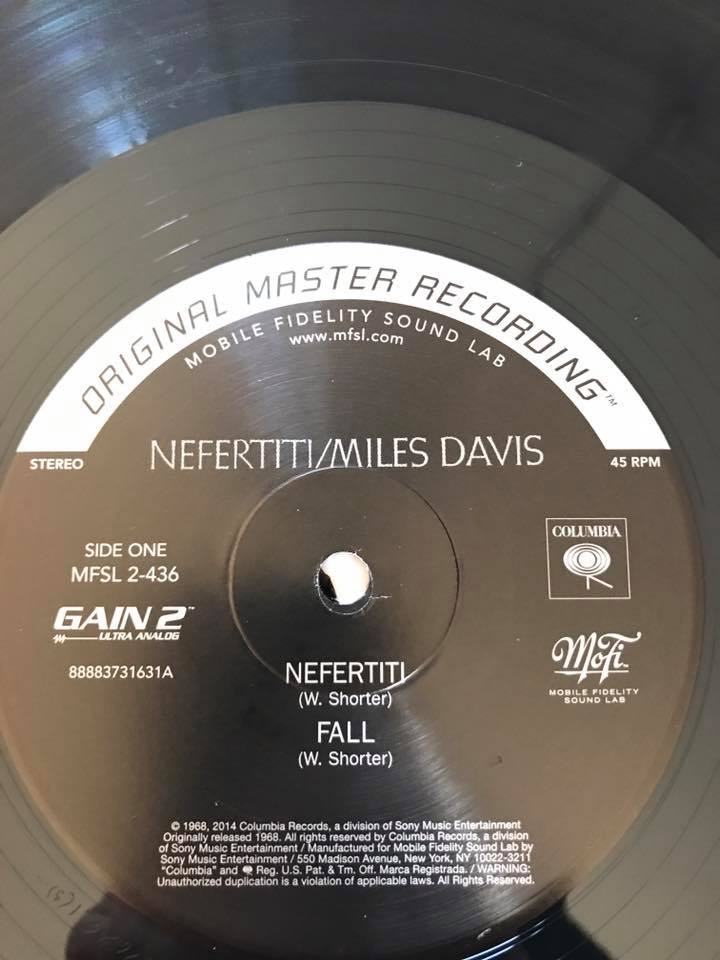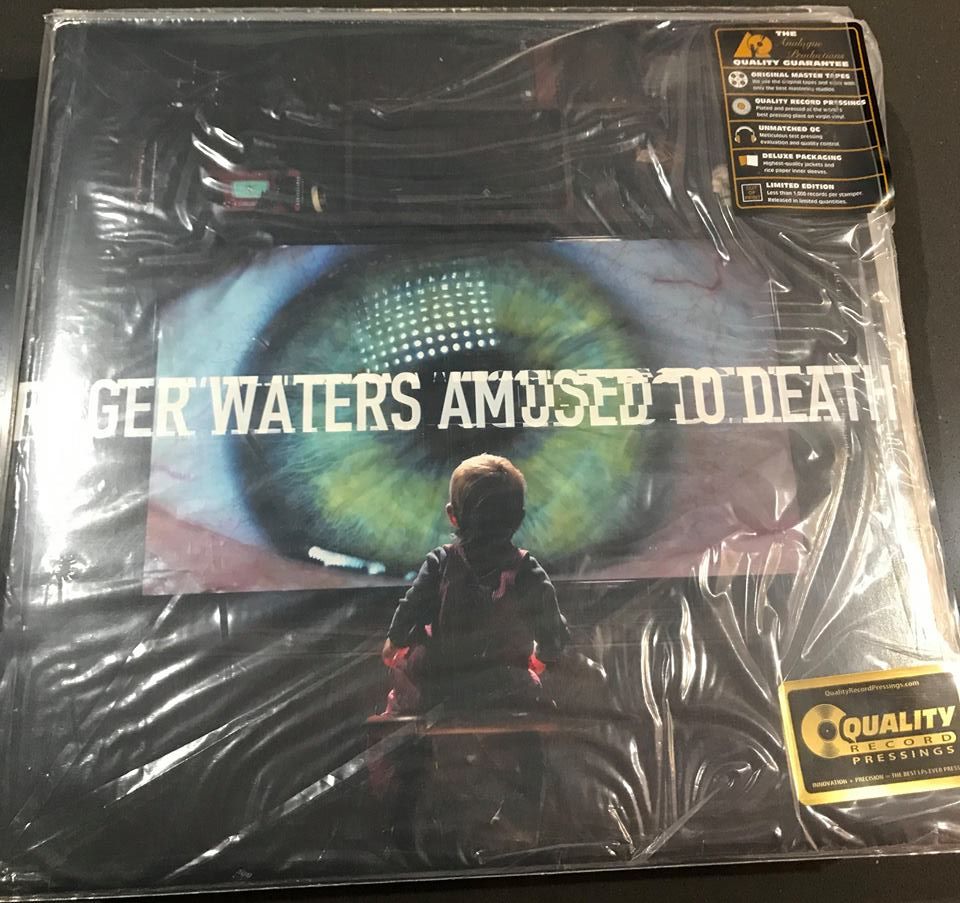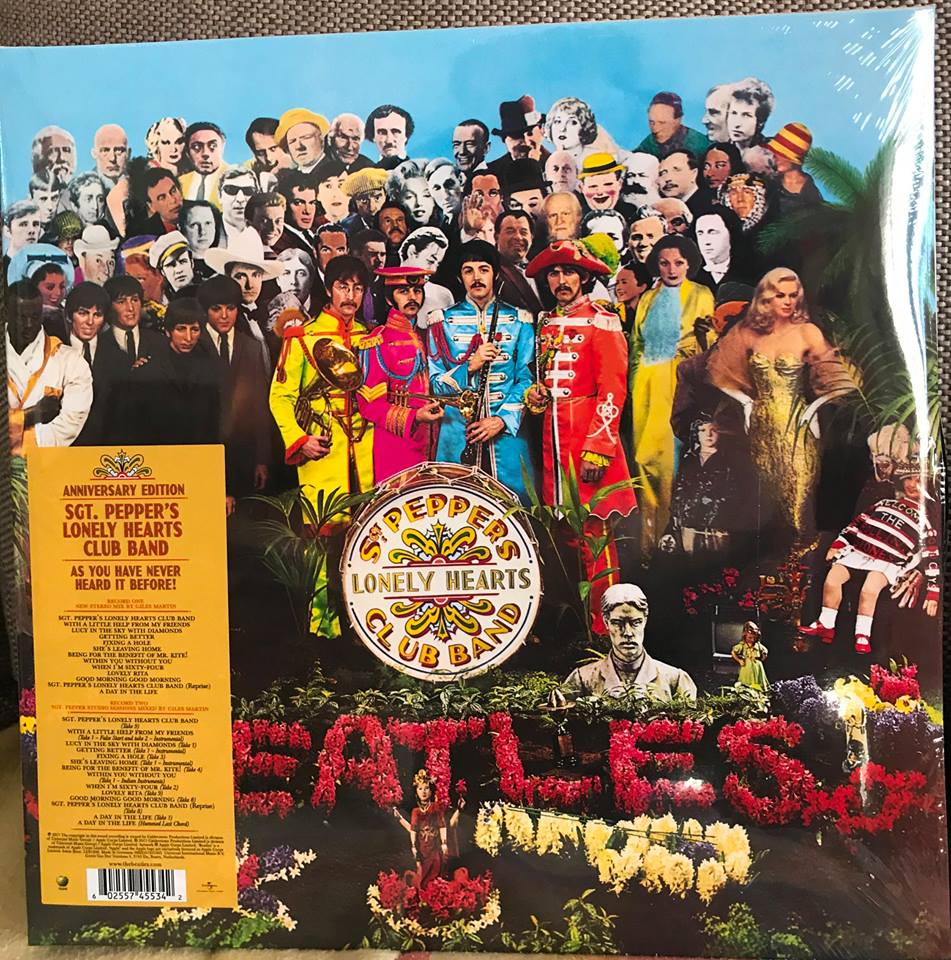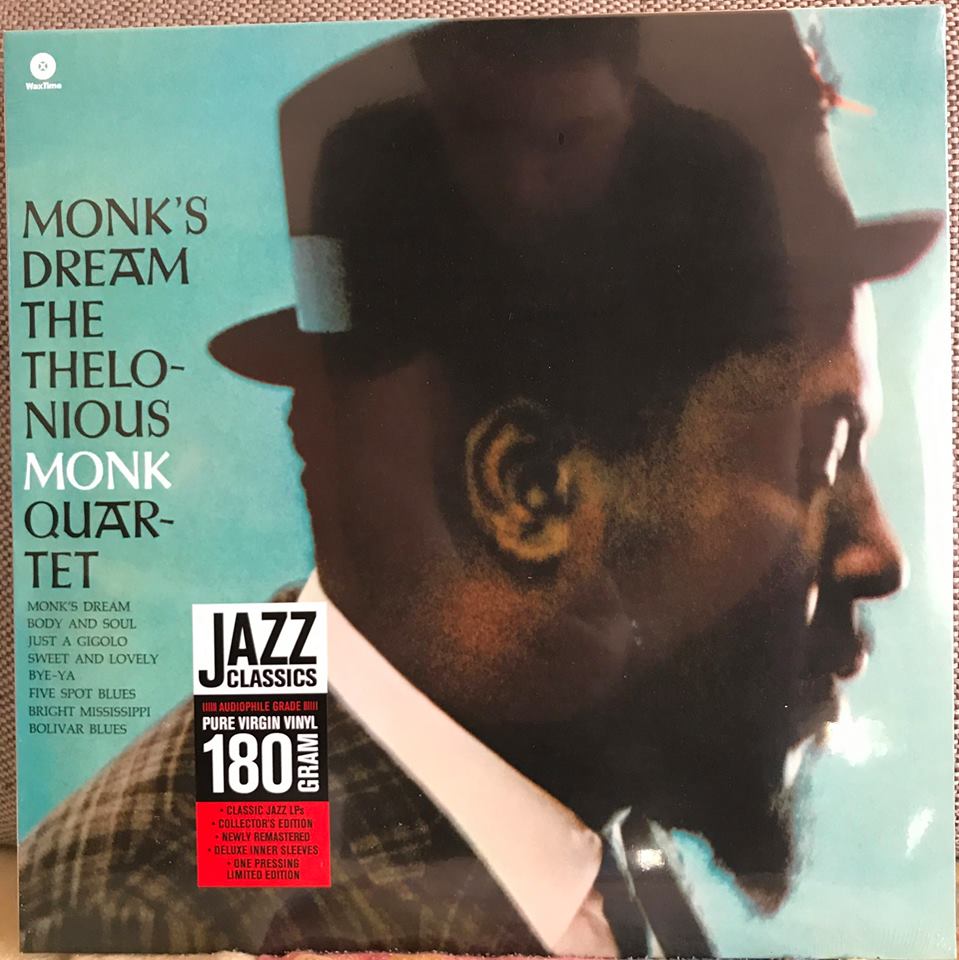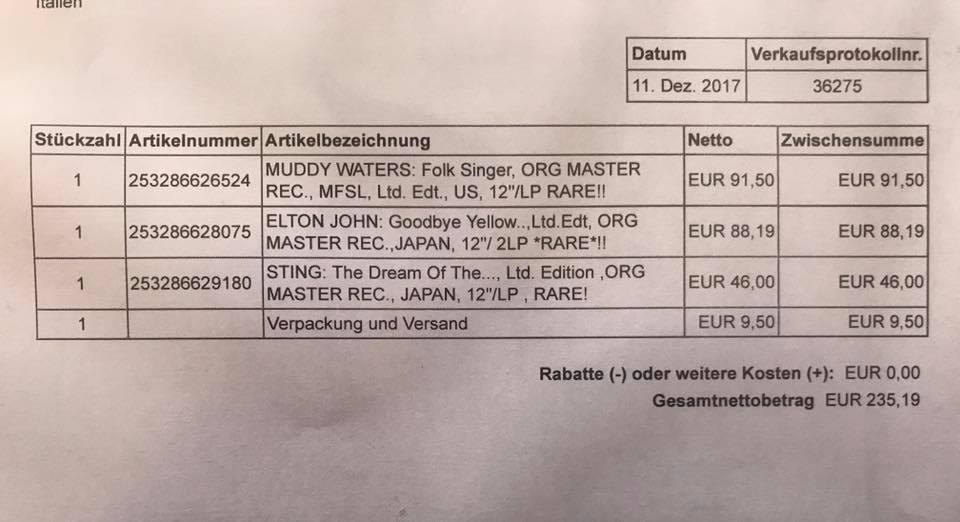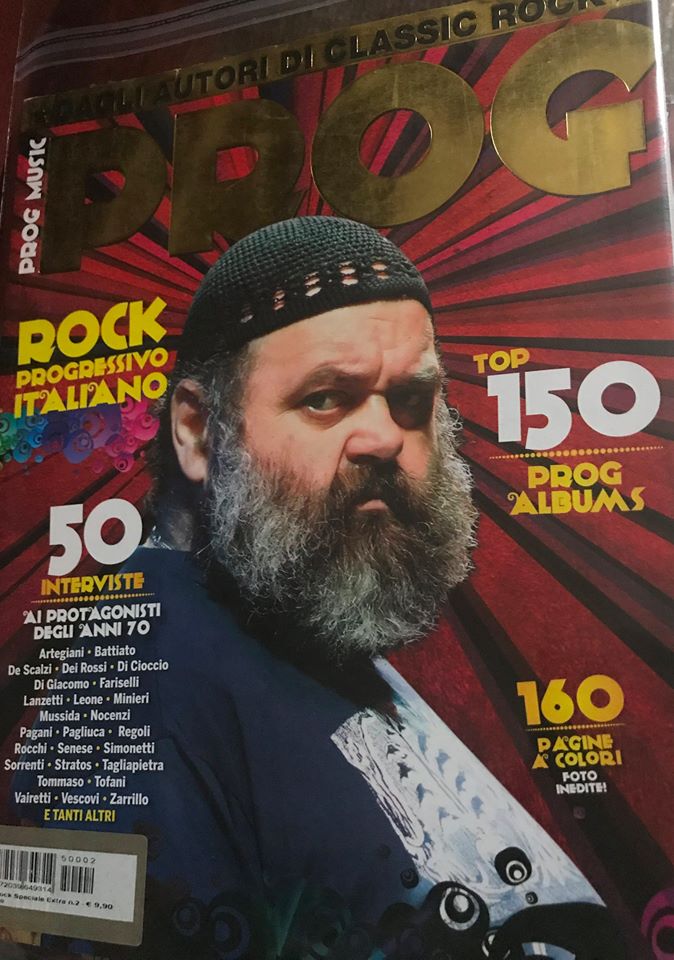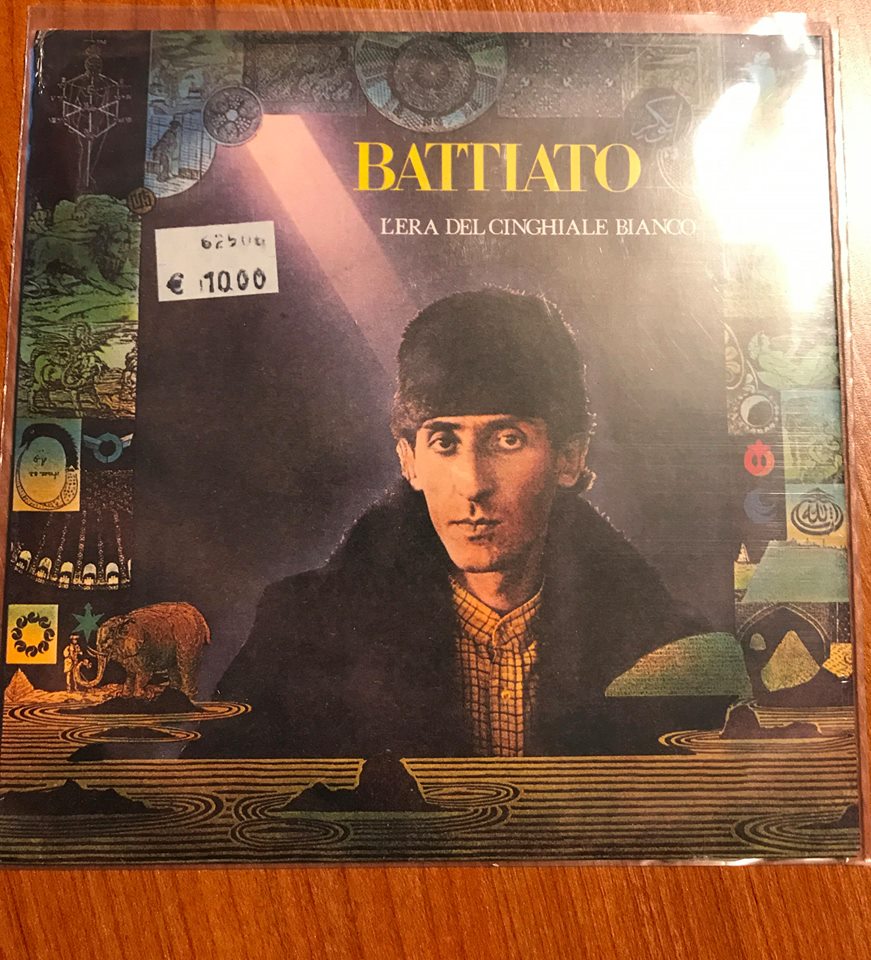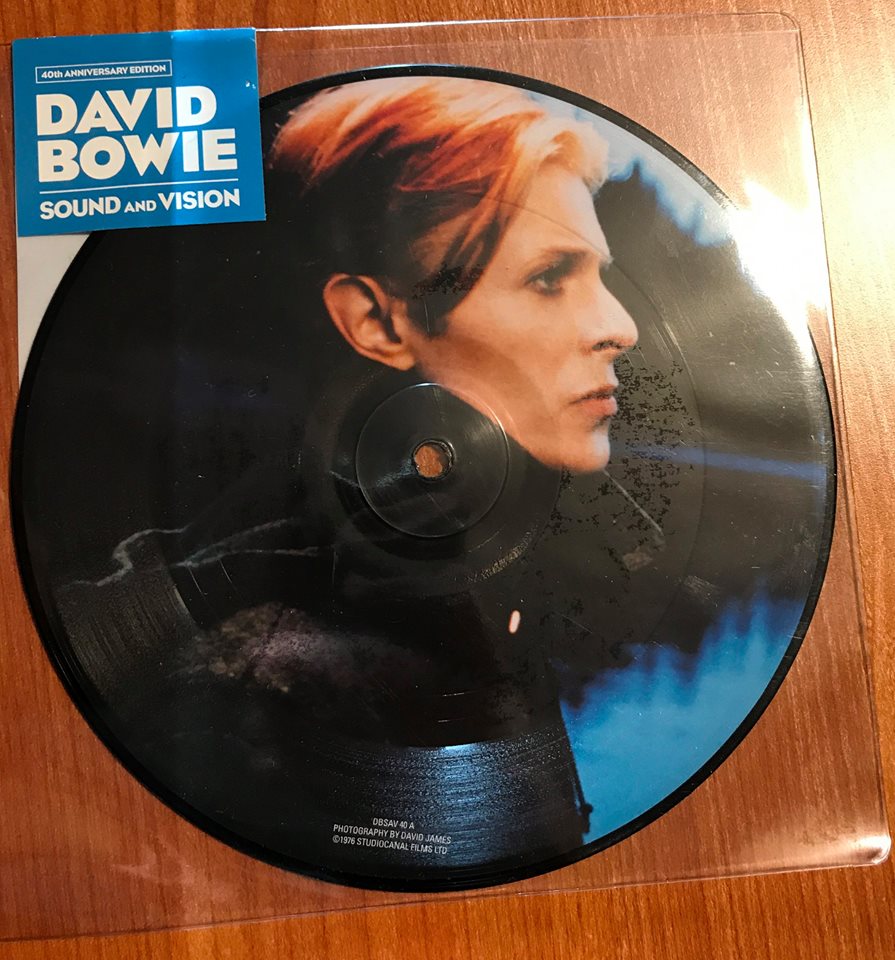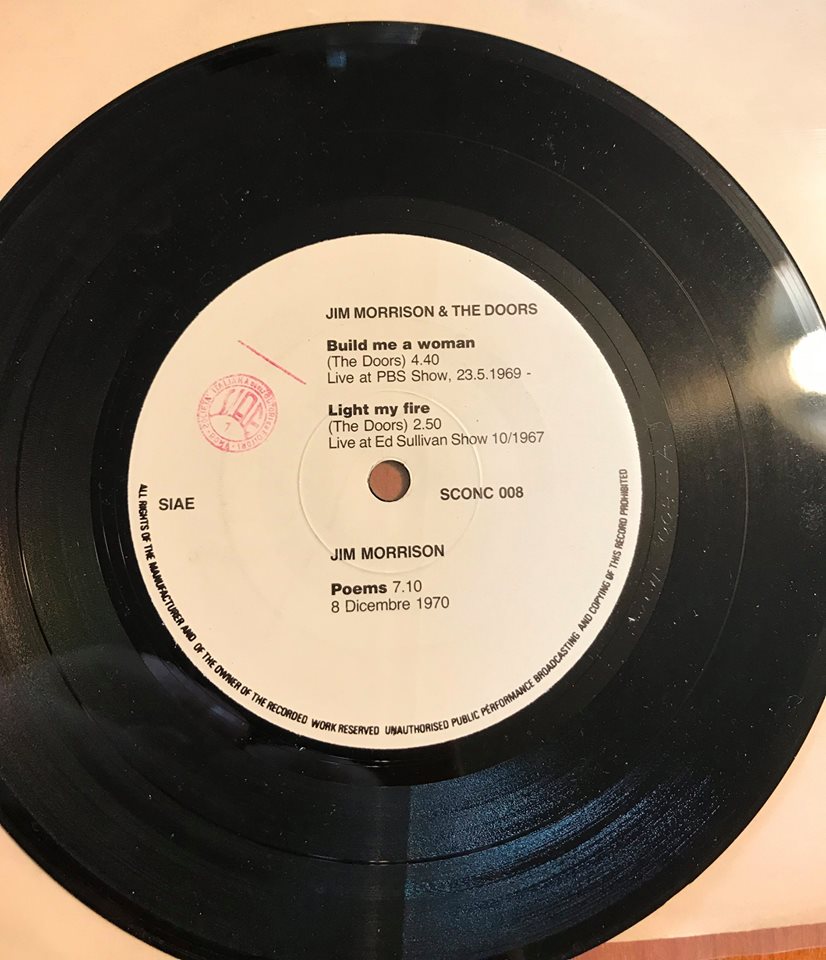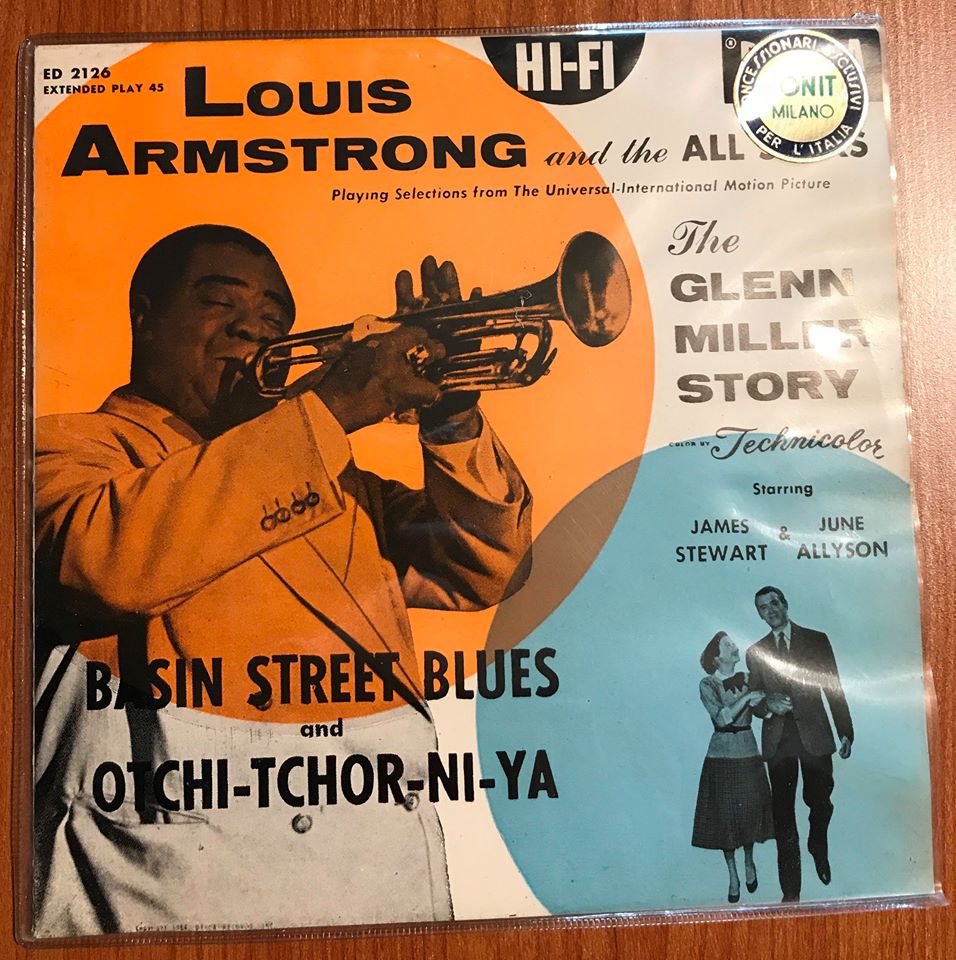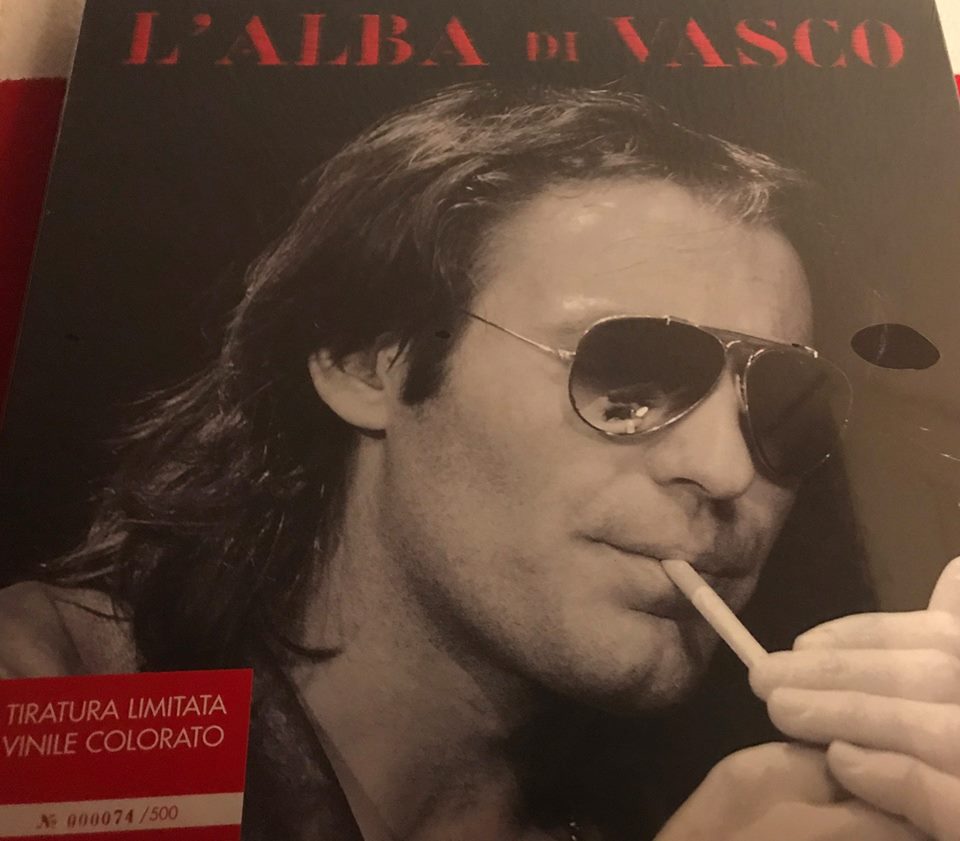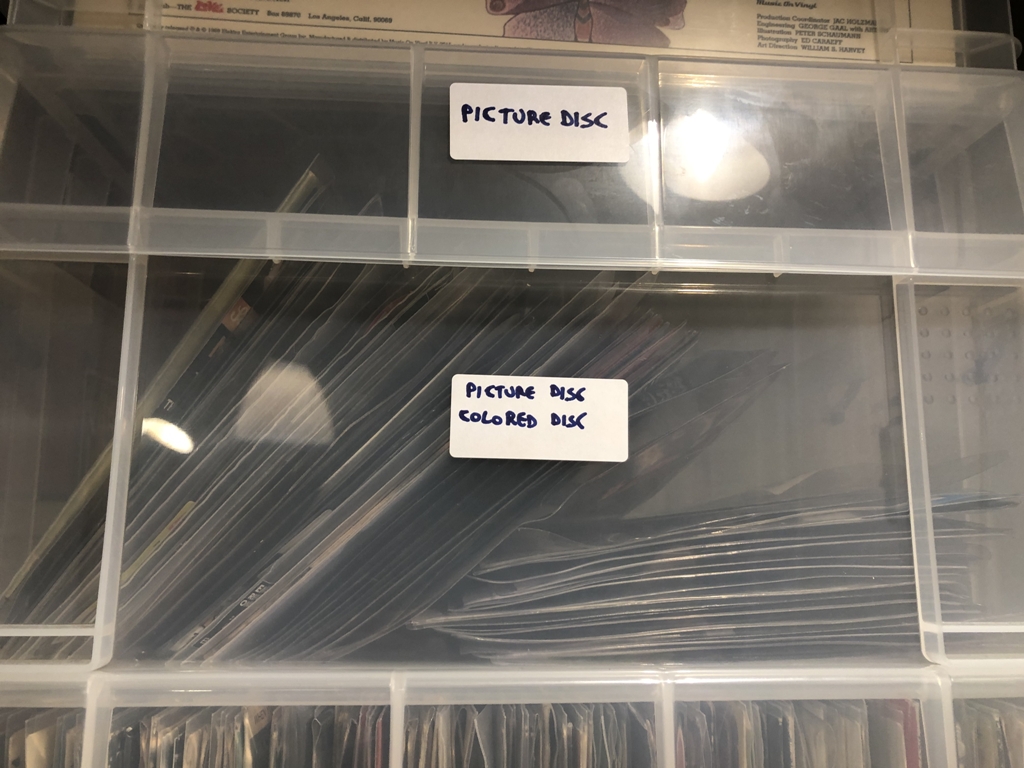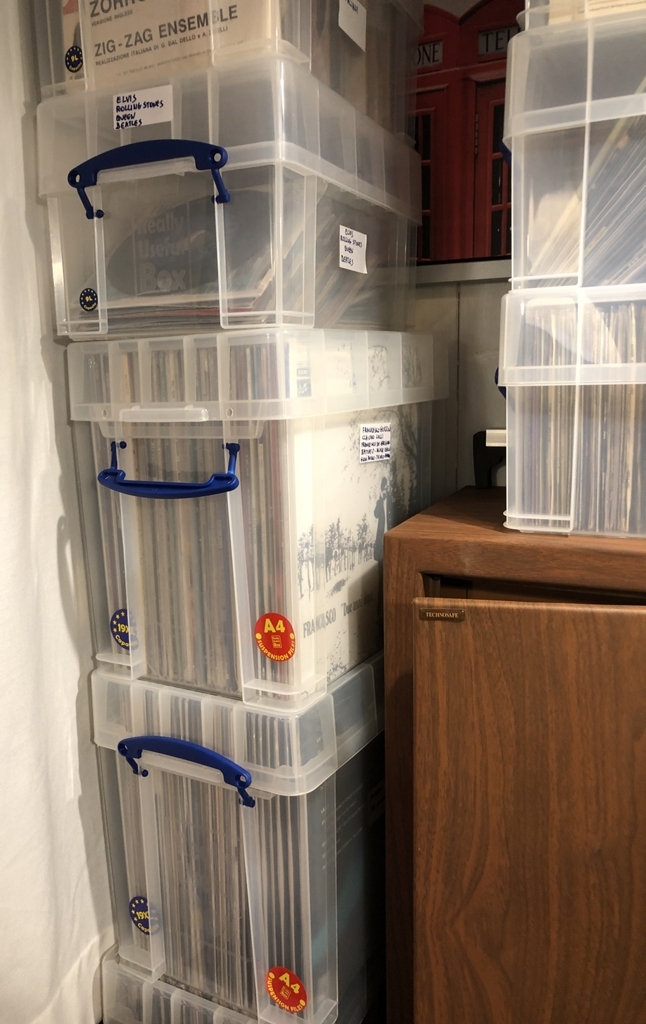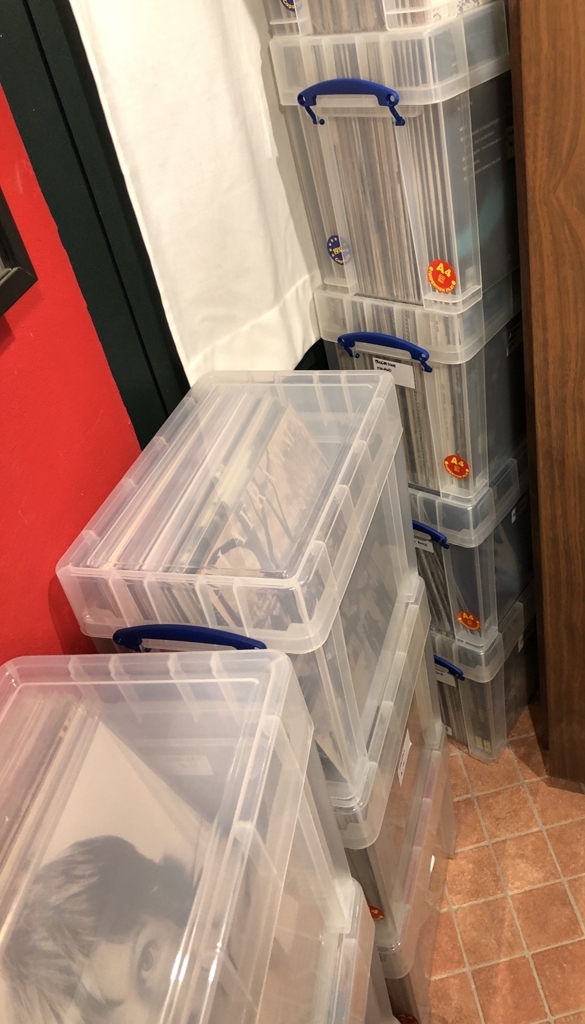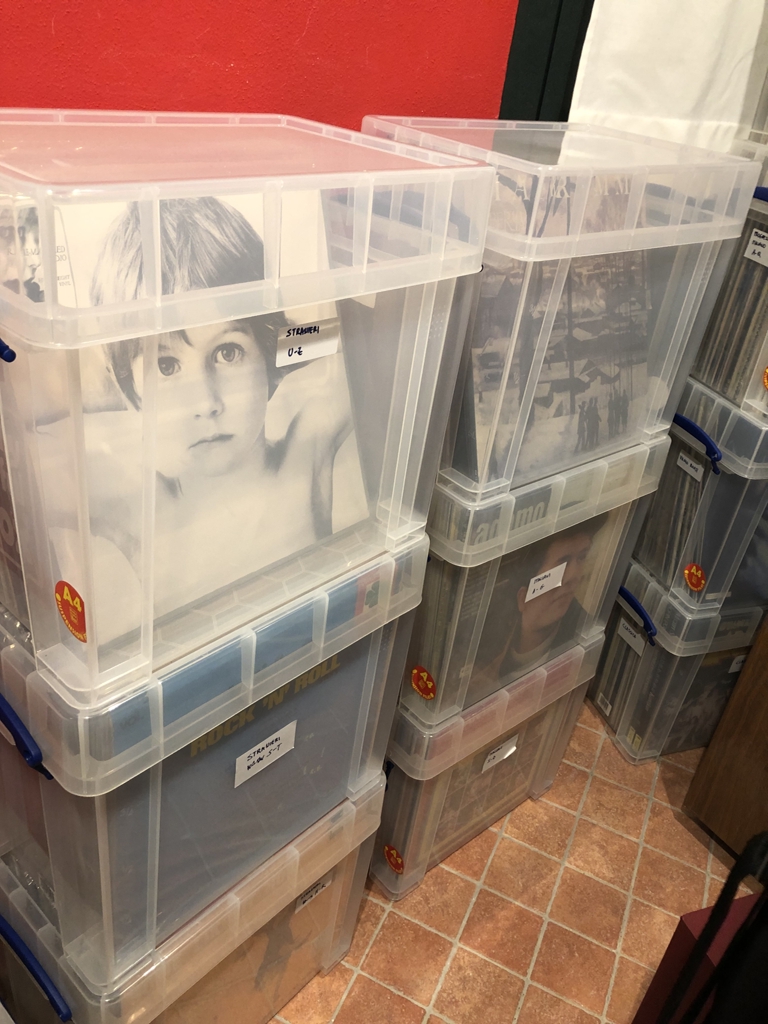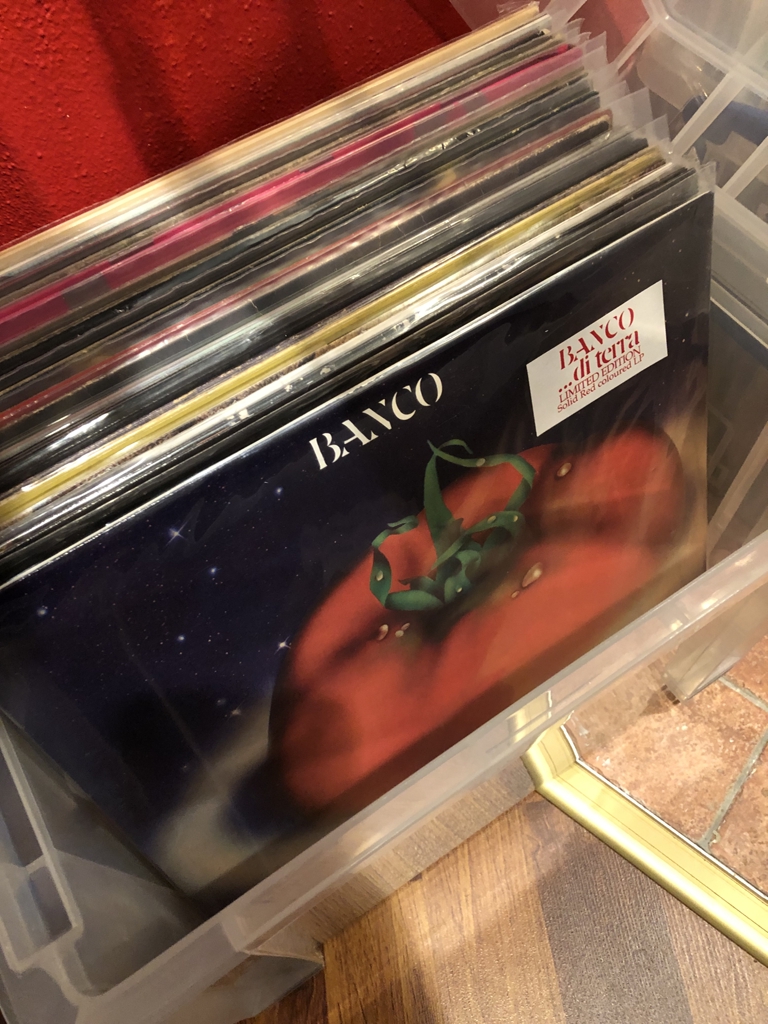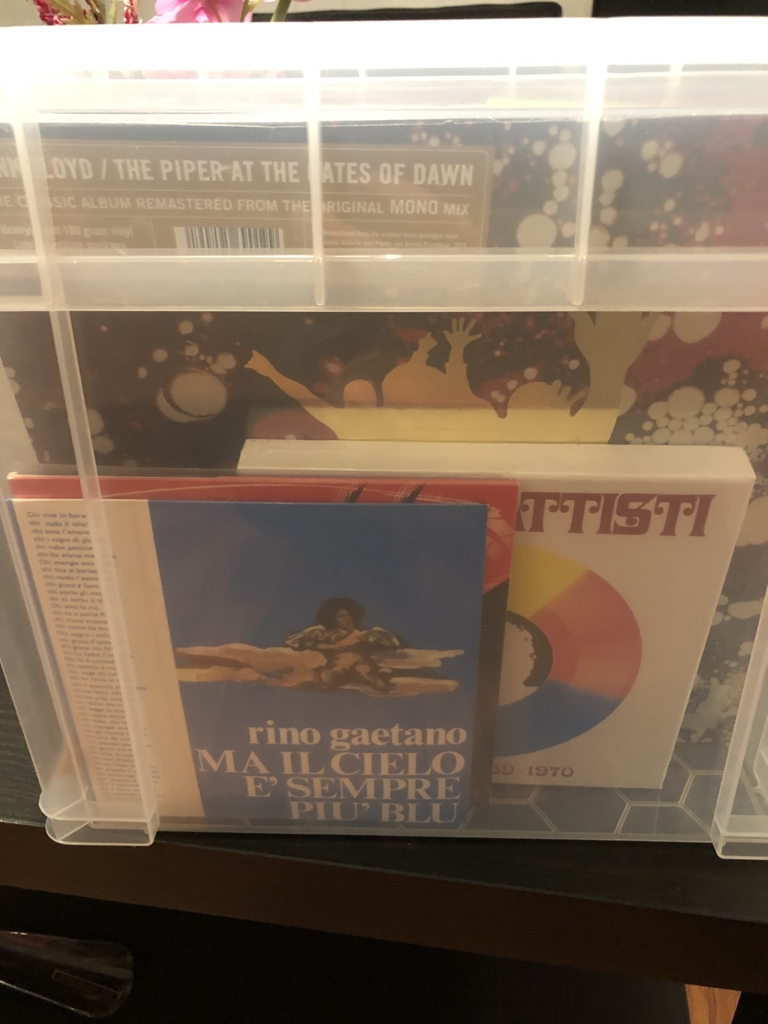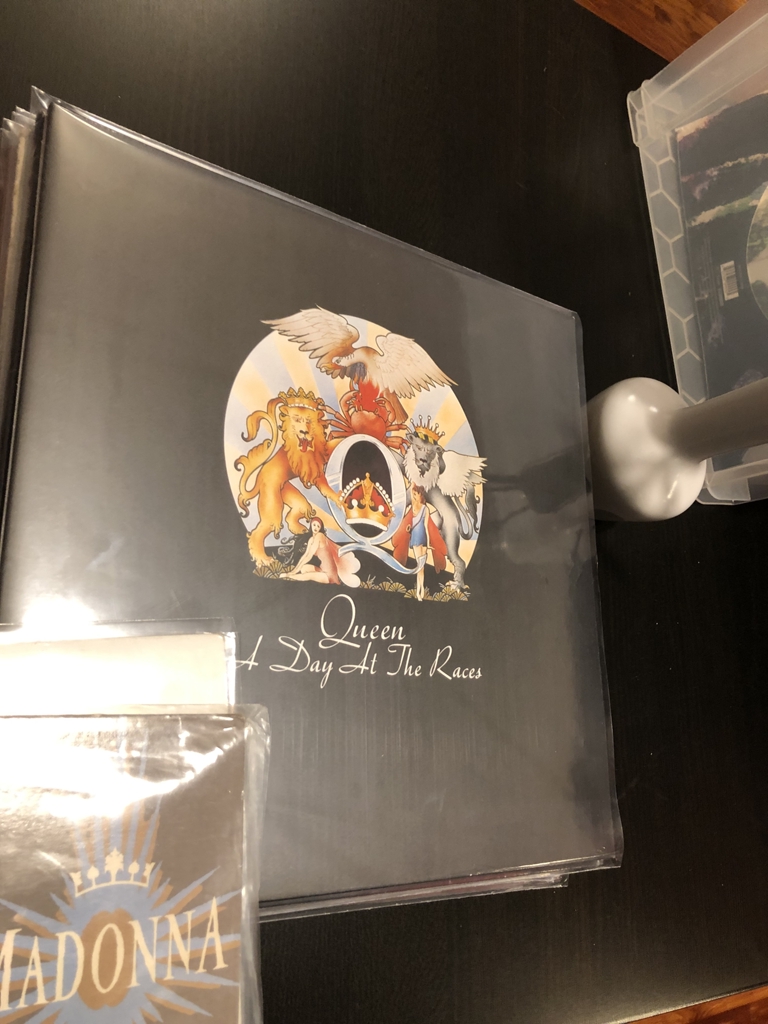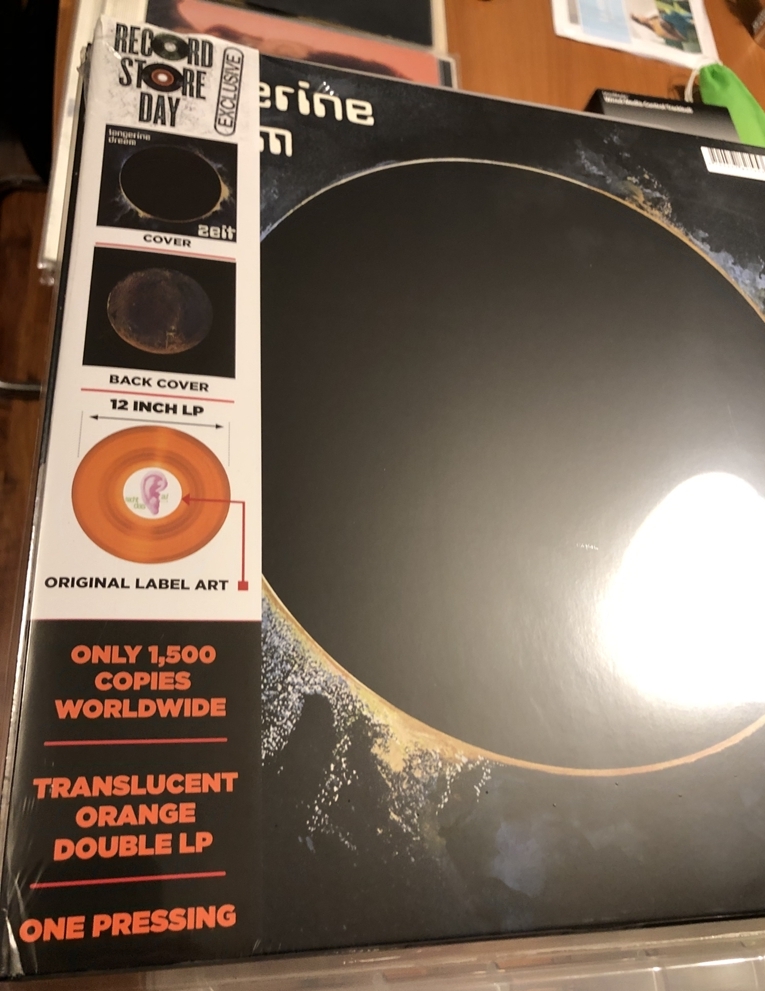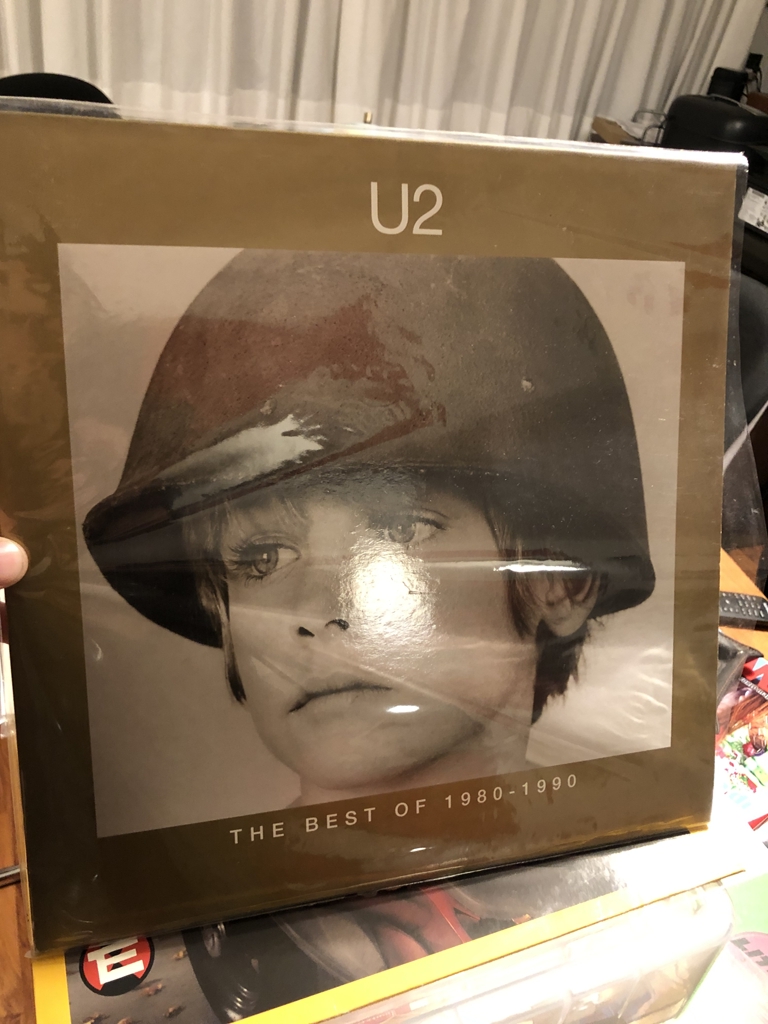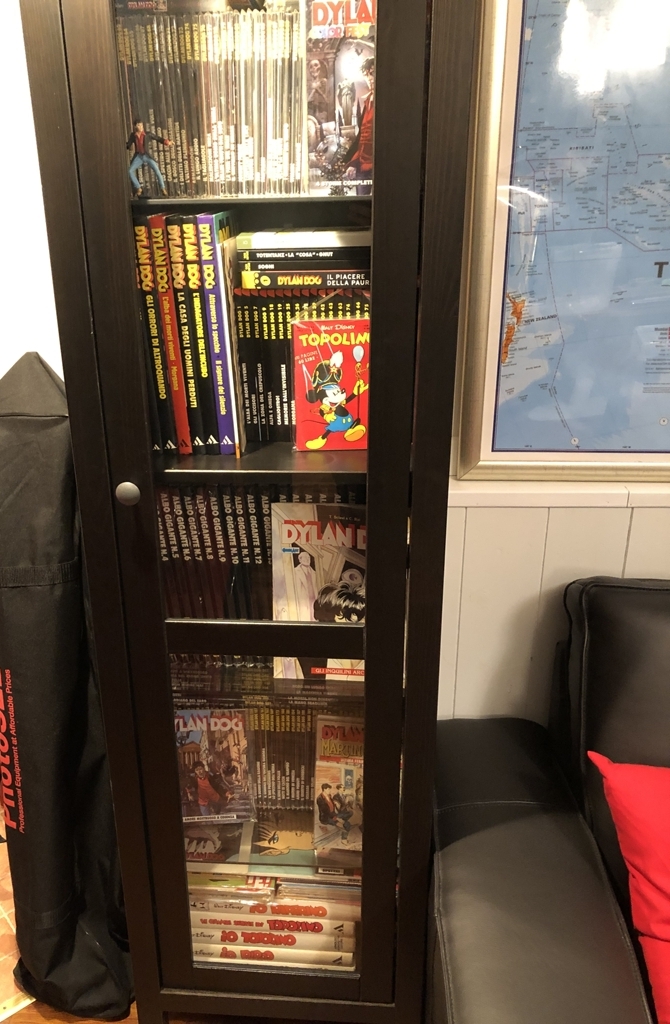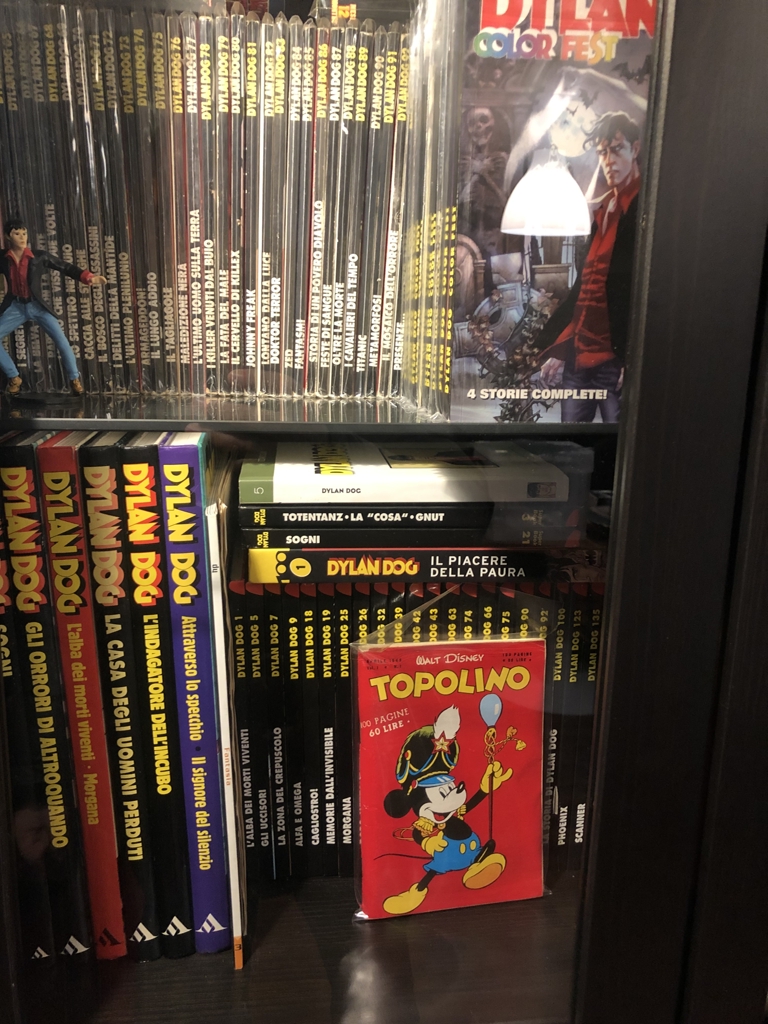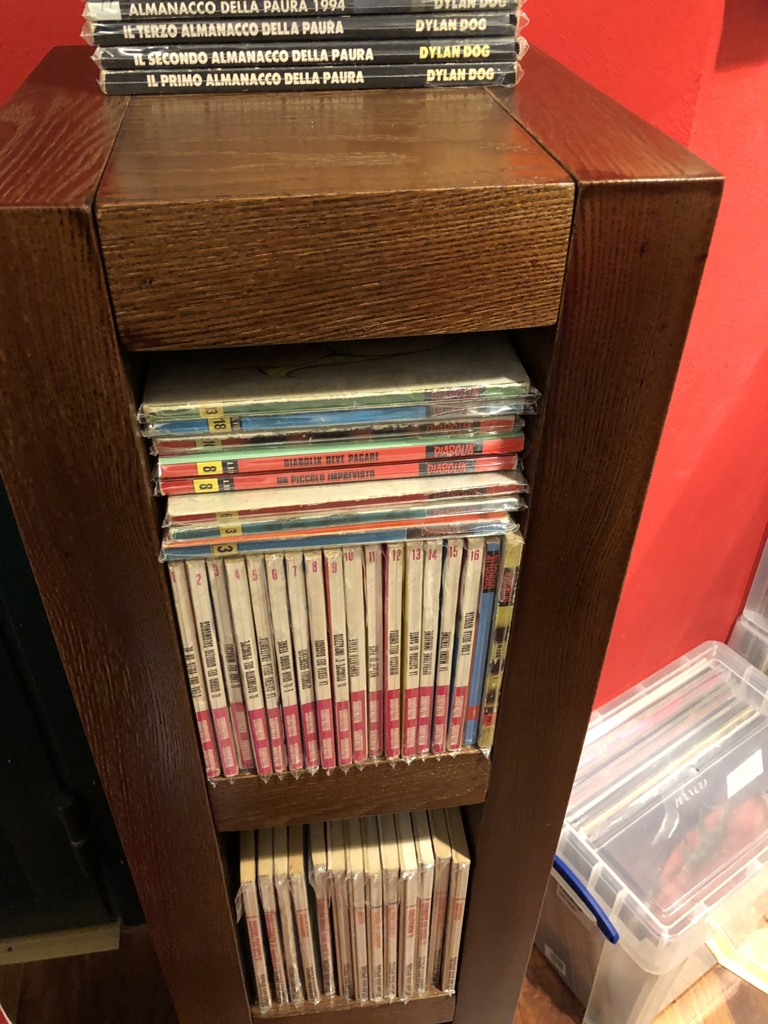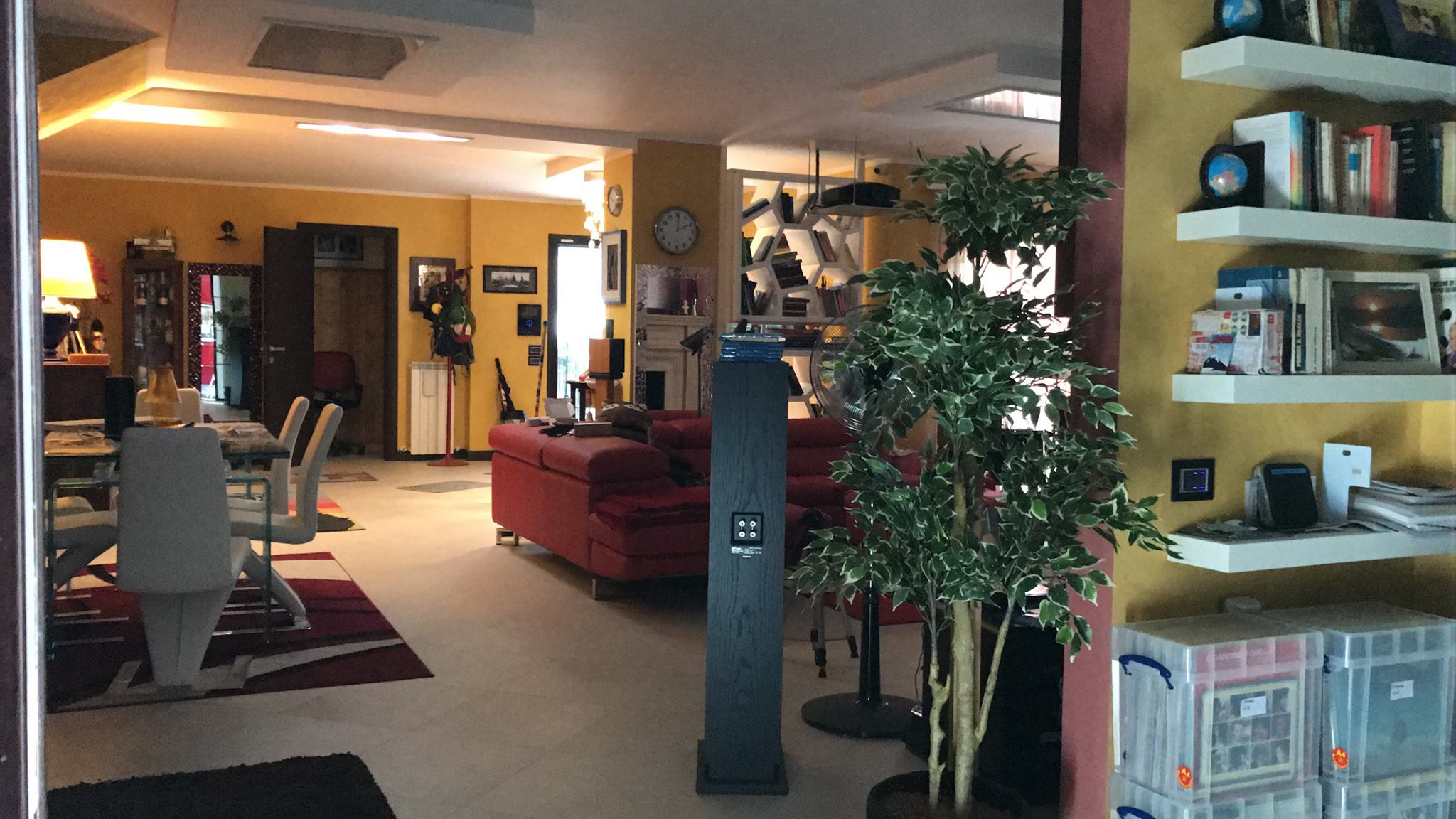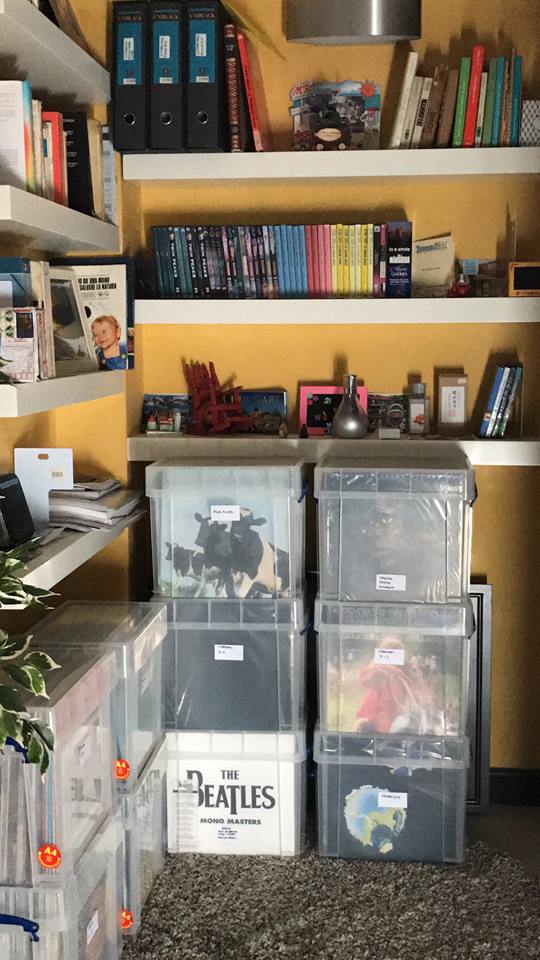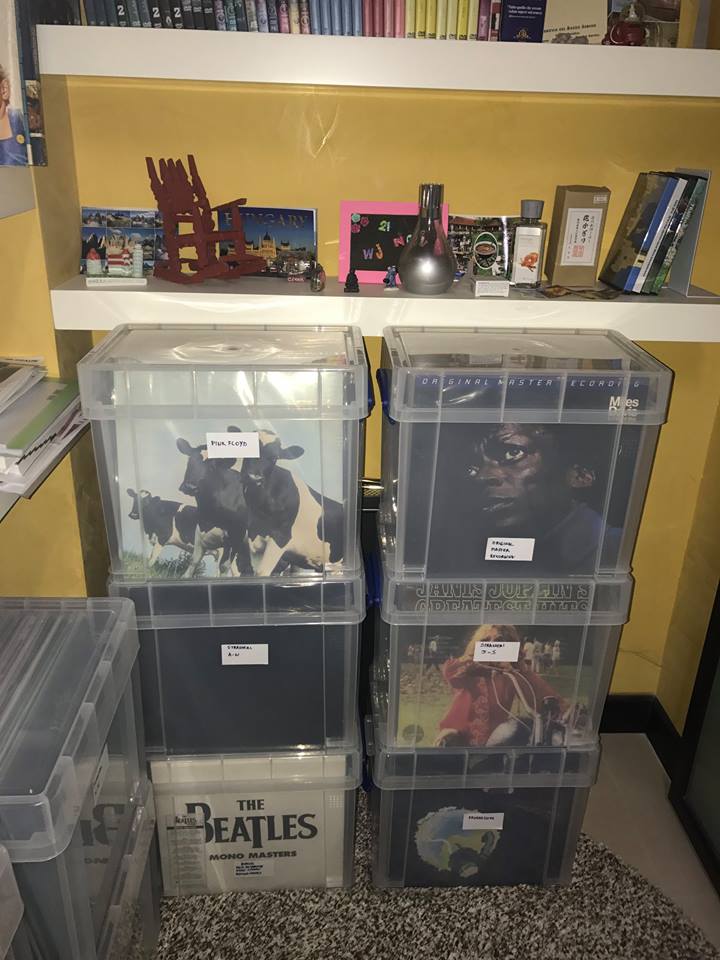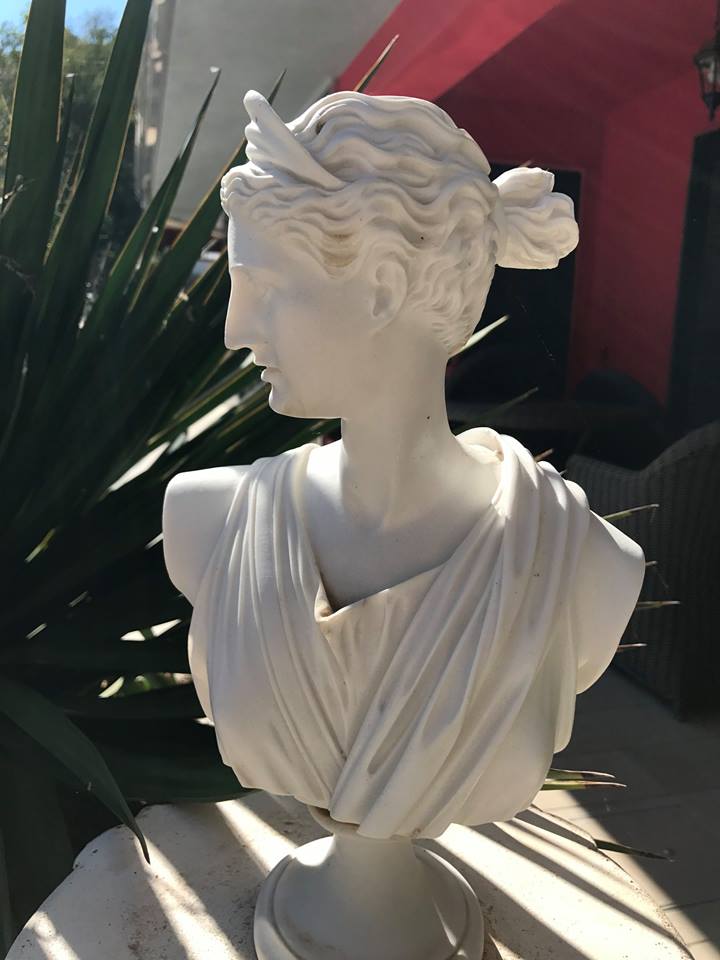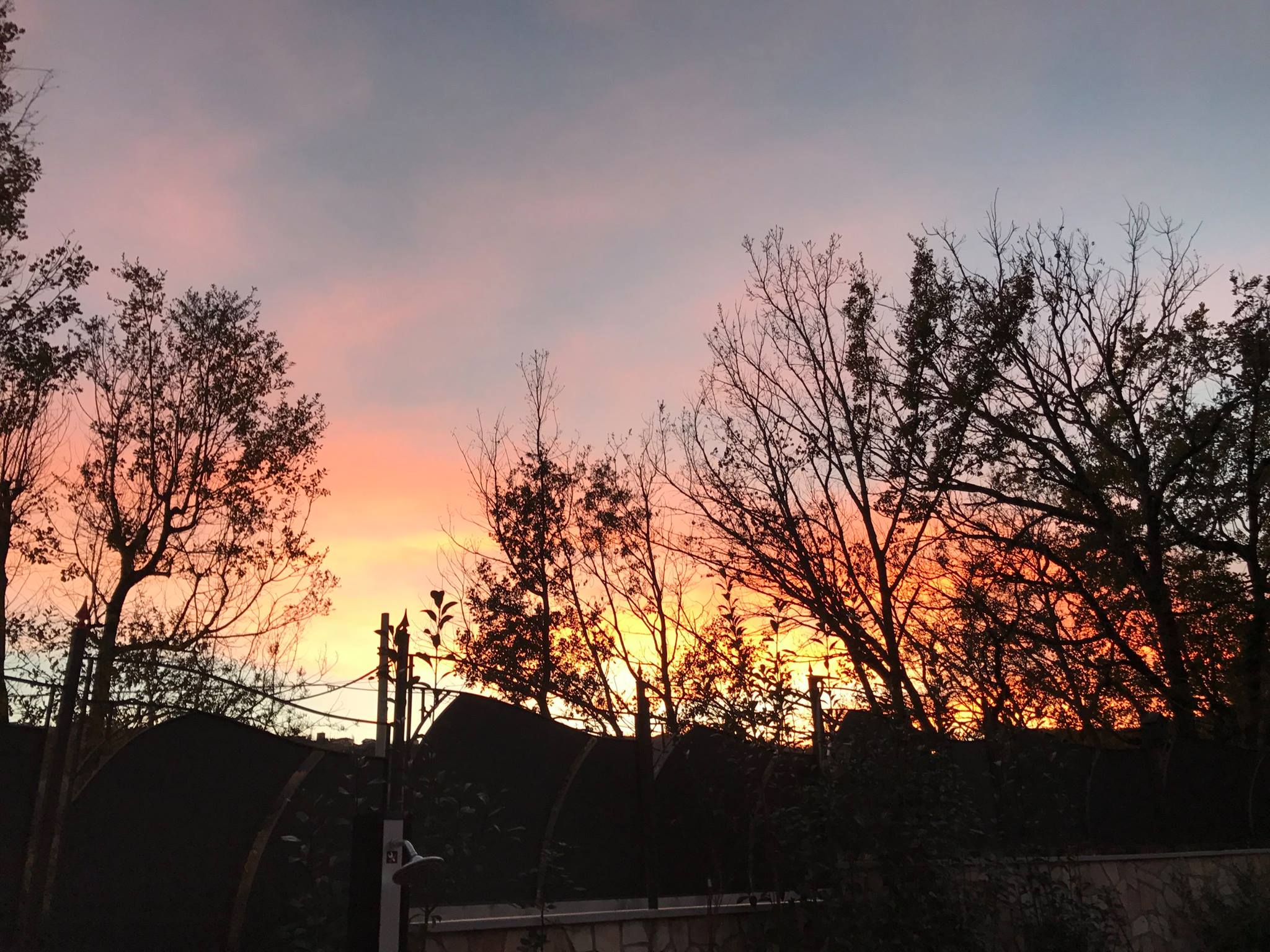 Giuseppe W Pellegrino